Somehow in windows XP my files are no longer in alphabetical order when I go to browse them in Explorer. I have found a way to reorganize them within Explorer but when I go to a program for example Adobe Photoshop and select my folder and then browse to find the file I want to open they are all jumbled and none of them are listed alphabetically. I have alot of files in my projects folder and it makes it a pain to have to scan all of them to find the one I want instead of just jumping to the C's, or the R's, etc. Is there a way to fix this??
When I read your question I knew exactly what was wrong, but it's a bit tricky to show you how to fix it. The problem is that somehow you have the specified folder or directory in Windows being sorted or organized by a criterion other than the name of the file.
Here's an example of a folder in Microsoft Windows XP where you can see I have the same problem you're talking about: the files aren't in alphabetical order, making it difficult to work with the folder: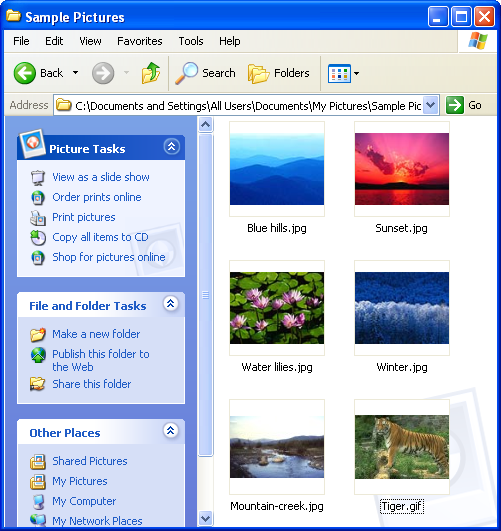 To fix the problem, we need to click on
View
and choose "Detail View", which then changes us from the pretty thumbnail images to a text-only display:


Again, you can see that the names aren't alphabetized, but if you look carefully for the grey triangle you'll see that it's adjacent to the "Date Modified" column title, which tells you what's going on: the files are in fact sorted from least recently modified to most recently modified (that's the triangle pointing down). Click on "Date Modified" again and the files will be shown most recent to least recent and the triangle will be pointing upward.
More importantly, if you click on "Name" instead, you'll find that the files will all be sorted by name, alphabetized, and suddenly you'll be seeing a listing like you seek:


Almost done. Now go back to the
View
menu and again choose "Thumbnail" and you'll get back to the view you seek, with the files finally in alphabetical order: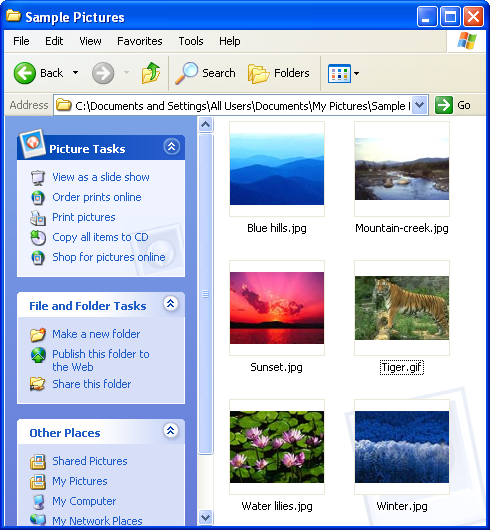 Not the easiest solution in the world, but it'll work for you! Good luck.