I seem to have a high-profile MySpace account, I guess, because I get a lot of comments and friend requests. Problem is, they all end up in my regular work mailbox, which is bad. I seem to recall there's a way to turn off notifications of MySpace events, but I have no clue how to do so. Help!?
I know just what you mean, as you can see here: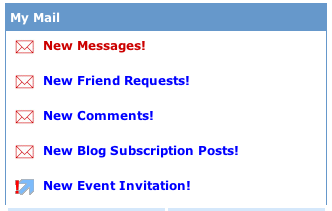 That's about 12 hours worth of activity in MySpace, and while it's fun to see what my friends are doing, it does clutter up my regular mailbox. Fortunately it can be fixed, as you suspect!
When you log in to your MySpace account, you doubtless see something like this: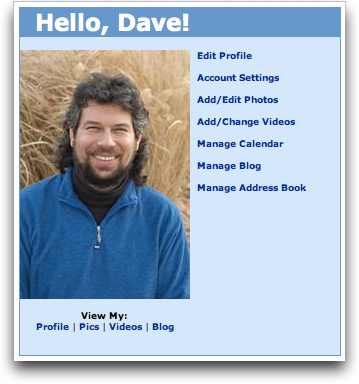 Click on "My Settings" and you'll see the desired option three down: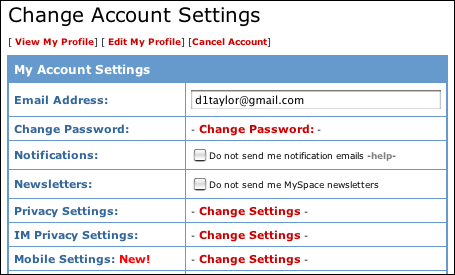 You can see it's "Notifications" and if you check the box, you've selected "Do not send me notification emails". Sounds likely, but let's double check by clicking on the tiny "help" link adjacent to the description.
Here's what it explains: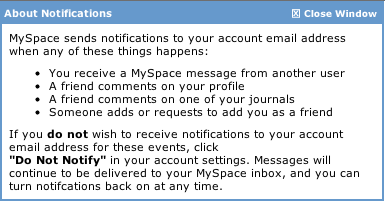 Sounds perfect. I'm going to check that box and click "Change" to save my settings. If you do the same, you should be saved from a never-ending flurry of MySpace notification messages!
Hope that helps you out. If you have the time, I have lots of additional
MySpace Help
on this site too.