Now that I have a Windows 8.1 hybrid tablet computer, I'd like to be able to read some Kindle ebooks on the device. How do I manage that?
A hybrid. So you've got one of those slick Microsoft Windows 8.1 systems that can be either a laptop or a tablet, depending on your situation, like the Surface. Neat. What I'm surprised you haven't found is that you can grab the Kindle app right from the Windows App Store. Jump in, search for "kindle", and it's pretty easy from there (in fact, I've written about it: How to buy and download a Win8 app from the Windows Store).
I actually just bought a new book from the Kindle store via my Web browser so I'm perfectly set up for this demo, though I don't have a hybrid, just a regular Windows 8 computer.
Ready?
Once you've downloaded the Kindle app and added its tile to your Start Screen, you'll see it show up like this on your system, whether you're in computer or tablet mode: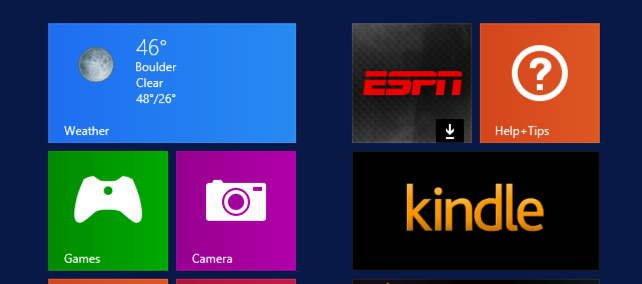 Tap or click on the Kindle app tile (I'll just say "click" from now on to make things easier) and it'll launch in generic not-logged-in mode: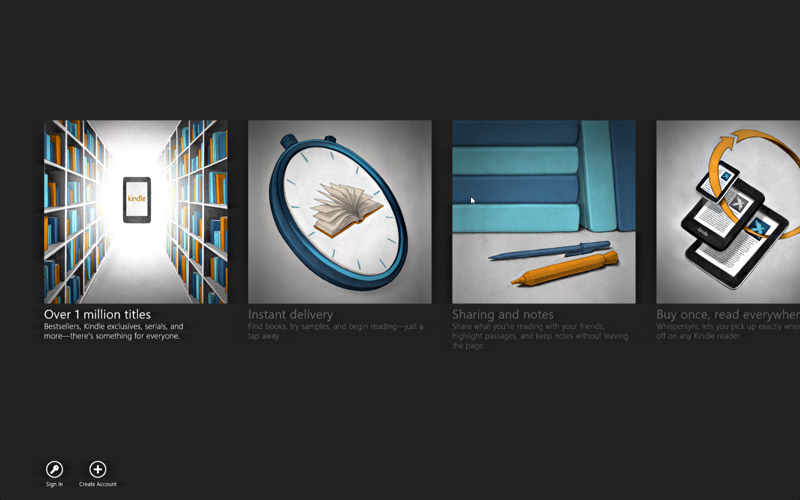 Pretty cool looking, actually.
Look closely on the lower left corner and you'll see an icon for "Sign in":

Click on it to… don't be surprised here… sign in!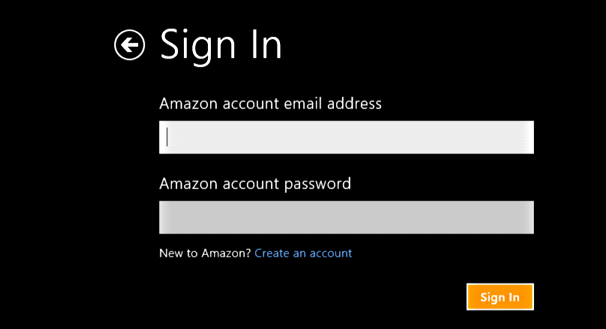 Once you've entered the proper credentials, click on "Sign In" to validate them and if you've entered things properly and you have some previous purchases, you'll instantly see them all show up as tiles: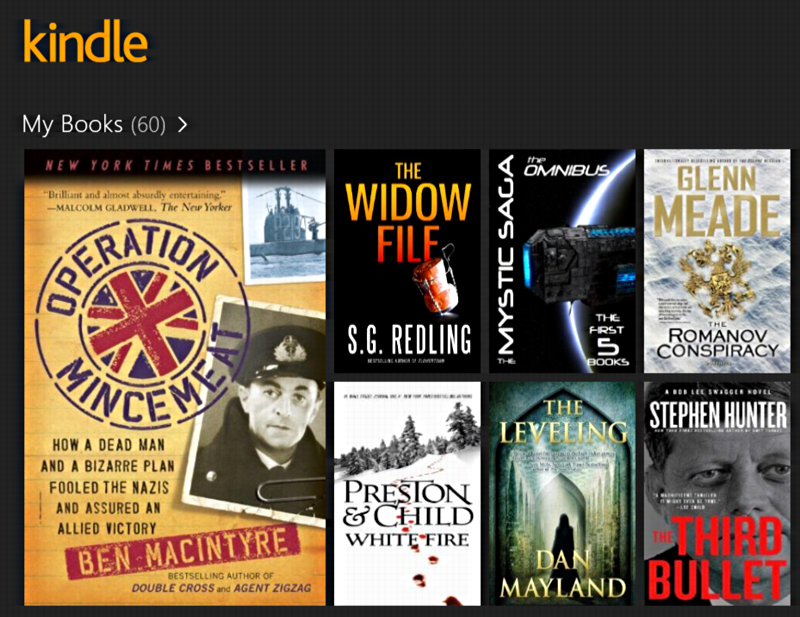 You can see what kind of books I like to read. And Operation Mincemeat? That's my most recent purchase, which is presumably why it's the largest of the covers.
Let's jump into it, actually. Click on the book cover of the book you'd like to read and it'll be downloaded:

Whirring stopped? Then you should be looking at the book.
For Operation Mincemeat it looks like the below, with the addition that I've also right-clicked on the screen to bring up all the options and settings: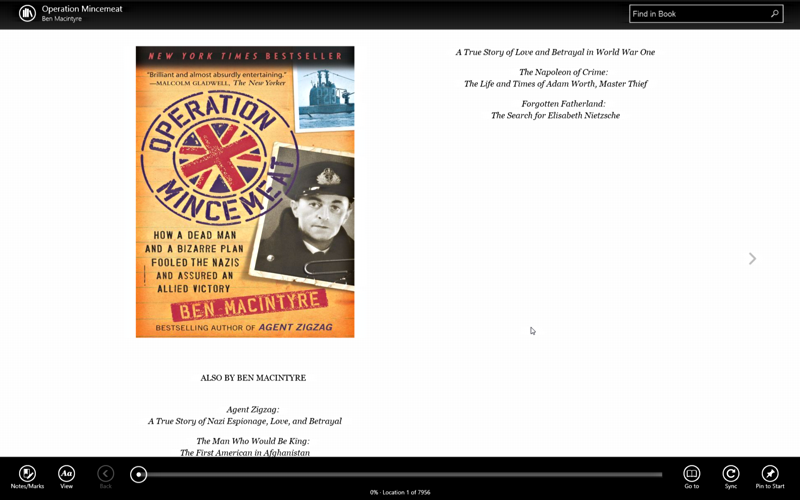 Again, look on the lower left and you'll see a "View" button. Click on it: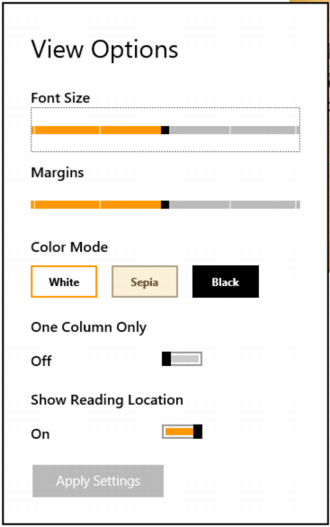 Lots of tweaks you can make to fine tune exactly how the content is presented, including changing the type size, margin size, background and text color, and more. Actually the Microsoft Windows 8.1 Kindle app is quite flexible, more so than my Kindle reader.
In any case, there are a few more settings you can fiddle with, but the general approach of launching the Kindle app, logging in, downloading and then reading an ebook has all been illustrated. I hope it helps you get going.