I'm researching an article for our school paper and am wondering why you think Amazon is so popular? Why wouldn't people like going to the store (at least, when there's no Covid-19)? Thanks, Mr. Dave!
I have my own theories about why Amazon.com is so remarkably successful, but I thought it would be interesting to ask a colleague who runs a marketing company for Amazon sellers, My Amazon Guy. Steven Pope, the head of the agency, knows Amazon inside-out, so he's got some solid insights for your article! In fact, the company has almost 100 clients selling thousands of products on Amazon right now, so this is definitely based on sales data, not just guesses by an "expert" from a magazine or social media post!
Here's how our Q&A interaction went:
---
Q: Steven, people love shopping on Amazon. What do you think are the main reasons for this?
A: Amazon is loyal to its customers. No other platform has done as much for customer as Amazon. Fast shipping, free shipping, faster shipping, fastest shipping (Did I say they are fast at shipping? Prime Now, Prime 1 day, Prime 2 day) You want to return something? Cool, hassle free returns. You had an item that you broke 3 months after you received it? No problem, we'll make the seller pay for it.
I'm in business as an agency helping Amazon sellers on Seller Central and have to admit that because Amazon is so customer centric they sometimes hurt sellers. That's why it's so popular with buyers. For sellers, you have to figure out how to ensure you're profitable even with these challenges as an Amazon merchant.
Q: As Amazon has grown as a marketplace, there are risks with counterfeit products, sellers who don't ship product and the like. What are your best practices for identifying trusted sellers?
A: If the listing has a brand store, or a highly optimized page, that means they have a trademark and are more legitimate. For items that can be widely sourced, with Amazon listing product pages with multiple sellers, you will have to scout the seller ratings. Buy from 98% feedback ratings, and hundreds of sales (if not thousands) track record only. If you end up buying something that isn't authentic? Report it as a buyer, and return it. Amazon will help you, no questions asked as long as the item was bought through FBA Prime.
Q: Does Amazon still have a problem with fake reviews? If so, what's an easy way to spot them?
Yes. There are definitely millions of fake reviews on Amazon, and millions of incentivized reviews. But they've cracked down a lot. Sellers are now trying to get reviews through gift card incentives with slips on products called product inserts. If you receive one, report it to Amazon, they'll give you a $10 credit. There are apps out there that will give you a % share of fake reviews on a product.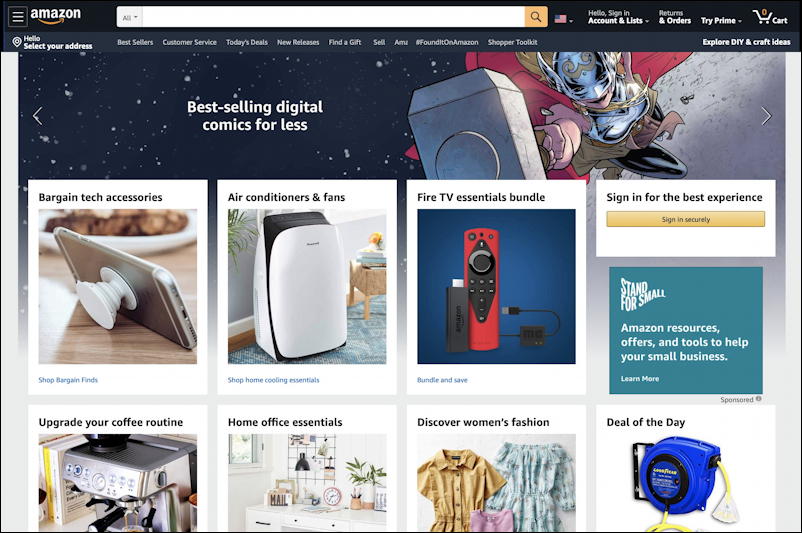 The pro tip here is to read the 3 star reviews. Those are the most authentic and helpful reviews to show you measured pros and cons of a product. The reviews with helpful upvotes can also be helpful.
Q: Finally, how does Amazon protect us buyers from being ripped off on transactions?
Hassle free returns. As long as it's FBA (fulfilled by Amazon).
---
So there ya go, some insights straight from My Amazon Guy. You can learn more about his agency and their services if you do decide to sell anything on Amazon by going to MyAmazonGuy.com or check out his YouTube channel where he has over 300 videos that cover just about any situation you can imagine on Amazon.com.
Pro Tip: I've also been writing about Amazon, eBay and other online commerce sites since the dawn of the Internet. Really. Please check out my Amazon online shopping help area for more tutorials and articles too!