Thanks to online resources like The Blog Starter, it's easier than ever to create a blog, whether you're interested in publishing your thoughts as an individual, marketing your business, or pursuing some other goal. But just because you have a good blog doesn't mean that people are naturally going to discover it…
If you want to generate more traffic to your blog, build your reputation, and get closer to achieving those long-term goals, you'll need the help of a strategy like search engine optimization (SEO). But what is SEO, exactly, and how can you start a campaign from scratch? 
SEO in a Nutshell
Search engine optimization (SEO) is all about optimizing your website so that it's more likely to rank higher in search engine results pages (SERPs), usually in Google. Higher search engine rankings translate to more brand visibility, more clicks, more traffic, and ultimately, more revenue. 
This works by taking advantage of Google's ranking algorithm. While Google doesn't officially publish the algorithm it uses to rank different webpages, we do know what Google generally looks for when determining which sites to rank, and we can use that information to form a strategy. 
First, Google considers the relevance of a webpage for a given query. It has to make sure that the pages it lists are about the same topic that the user is searching for. Accordingly, one of the most important elements of SEO is keyword optimization—ensuring that relevant keywords and phrases are present throughout your site. 
Second, Google considers a webpage's authority, or its trustworthiness. Using a complicated series of considerations, Google assigns a "domain authority" score to each domain, and a "page authority" score to each page on that domain. The higher your authority, the more likely you'll be to rank for a relevant search. 
The best ways to increase your authority are through the development of high-quality onsite and offsite content, and through link building (which relies on offsite content development). 
Elements of SEO 
To improve your relevance and authority, your SEO strategy will need to cover a few different central elements: 
Technical onsite optimization.

First, you'll need to make sure that your website is discoverable by Google's automated web crawlers; otherwise, you'll never be listed in Google's index, and you'll have no chance of ranking for any queries. You'll also need to polish your site to ensure it follows best practices, that all your content loads quickly, and that it's optimized for all manner of devices. 

Keyword research and optimization.

Next, you'll need to research and select keywords and phrases to target in your campaign. That means understanding the needs and search behaviors of your target audience as well as identifying and studying the competition. How can you distinguish yourself? How can you appeal to your target demographics? 
Onsite content development.

When you have a selection of keywords and phrases to target, you can work on developing your onsite content, which includes the core pages of your website as well as regularly published new blog posts. Your content will help you build your authority and optimize for your target keywords and phrases. 

Offsite content development and link building.

From there, you'll need to turn your attention to offsite content development and link building. Link building is a complex topic, since you'll need to be careful to build only the most authoritative, trustworthy, and natural links—but guest posting on high-authority publishers can help you achieve this. 

Measurement and analysis.

Finally, you'll need to work on measuring and analyzing your results. SEO demands experimentation and refinement, so you need a reliable way to determine whether your tactics are working—and how to improve them. 
Starting Your Campaign 
As a newcomer, the sheer number of ranking factors to consider can be overwhelming—and the technical aspects SEO can be intimidating to learn. However, in time, even amateurs can learn the basics and apply them. You'll need to read more detailed guides on each element of SEO, as well as learn from trial and error, but eventually, you can support your blog to get higher rankings.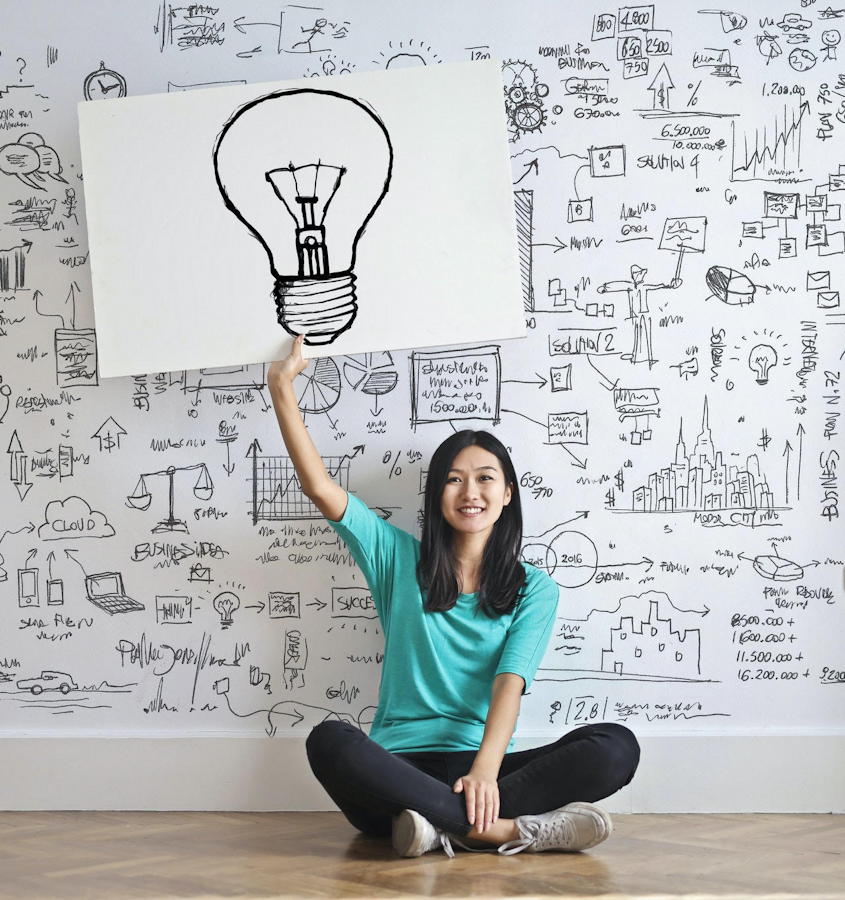 Alternatively, you can get help. Many business owners tackle the initial planning themselves, then hire people to help them achieve their goals. Depending on your budget and your priorities, that could mean hiring a team of full-time employees, hiring a collection of independent contractors, or even partnering with a full-time SEO agency. 
In any case, SEO is one of the best online marketing strategies you can leverage to promote your blog, due to its accessibility, cost-efficiency, and potential for long-term scaling. Getting started from scratch can be difficult, especially if you're not familiar with the technical aspects of SEO, but with a little help and proactive strategic planning, you can set yourself up for success.