My sister put her Apple ipod nano in the washer, and now it only works when it is plugged into a computer. any advice?
When I stopped laughing at this question, i thought about it and realized that this is actually probably a fairly common problem, especially as Apple's iPod devices get smaller and smaller. Heck, an iPod shuffle isn't much bigger than a few quarters…
When it's insulated in a pocket and surrounded with other fabric, the tumbling probably isn't going to adversely impact the device, which is the good news.
The bad news? Well, it's that pesky water that ya need to do to actually get the clothes clean. Water + any sort of electronics = trouble.
I asked on Twitter (I'm @DaveTaylor if you want to follow me there, btw) and two people offered up a surprising but actually quite logical suggestion: drop the wet iPod into a bowl or bag of rice.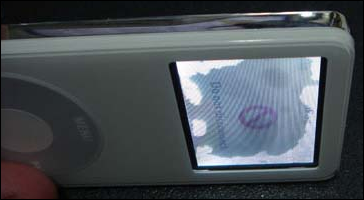 Not cooked, not sticky, not wrapped in seaweed and not pilaf. No, seriously, uncooked rice can actually leech out the moisture that might be in the device. Drop your iPod into it and give it 2-3 days, then see if it's any better.
If that doesn't work, though, well, dare I say that it might well be time to visit the local Apple Store and talk to an iPod "genius" to see what they might suggest and/or what remedies they might have. There is, of course, a non-zero chance that you're hosed and it's time to replace the damaged iPod. Here's an additional article on steps you can try, too:
how to fix a busted iPod
.
If you do end up replacing your iPod, I strongly recommend you check out a refurbished iPod: there are some surprisingly good deals you can find at the
refurbished iPod shop
.
Good luck to you and next time, do what I do: check pockets before you throw the clothes into the washing machine. 🙂