My desktop PC computer is in my kitchen and I'm the only one who ever uses it. I really don't need to log in. Is there a way to disable the password prompt in Windows 10?
Generally I'm always in favor of having security on your system even when it might not seem like it's necessary. You might be the only person who uses your computer, but if there are other people who are in your house, even occasionally, do you really want to leave everything, every personal file, every logged in social media site, every email message and spreadsheet, open for access?
I've also found that with enough practice I can type in my password in about 1 second or so as it switches from a conscious thought to muscle memory! But even if you do have to type it in slowly and methodically, you might consider whether those few extra seconds are worth greater data security and privacy. And what if someone broke in and stole your computer?
Okay, okay. You want to disable the login screen on your Win10 system, you can do that! Here's how…
To start, a login prompt. You've seen all too many of these:
To fix it, you need to launch an advanced settings app that's a bit hidden. Search for netplwiz from the Cortana search box and don't be surprised if there are no results for a partial search: it's not shown until you get the spelling exactly right. So, again, n-e-t-p-l-w-i-z: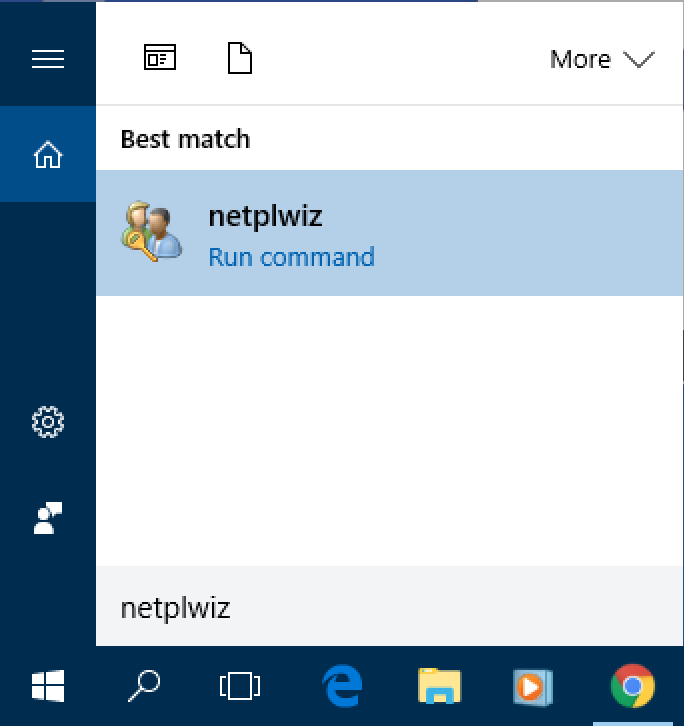 Press Return or Enter to launch the program, or click on the match in the menu, and you'll be in an app that looks like it hasn't been updated since Windows 95:
It's not explained well, but what you want to do is choose which user you want from the list, then uncheck the box labelled "Users must enter a user name and password to use this computer."
Nothing happens. But when you click on "Apply" a window pops up:
Enter your account password twice and take the time to do it right: If you enter the incorrect password so that the two entries match, you could end up in the annoying situation where Windows will try to automatically log you in on boot up or startup, but will fail because, well, the password's wrong: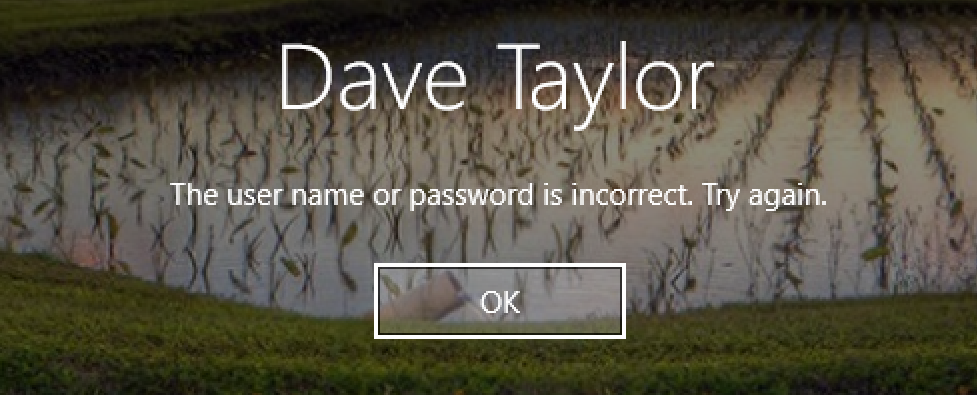 Fortunately you can click "OK" and enter your password properly, then re-launch netplwiz to fix it, but why the app doesn't actually validate the password here is a bit of a mystery.
Nonetheless, that's the sequence to disable the login screen on your Microsoft Windows 10 system, having it automatically log you in to whatever account you prefer each time you restart the system!