I don't know if I've been hacked or what, but I just got an email to my Gmail address saying that a new account had been created. Except I have no idea about the account and am now worried someone's hacked my Google Mail. Help!
I've had a Google Mail — Gmail — account for so long that I only barely remember the process of signing up, but when you are setting up a new Gmail account one of things you need to establish is an alternate email address for password recovery in case you really can't remember your password and still want to get into your account.
And so, that's what someone else has apparently done by putting down your email address as their alternate / recovery email address. Now in 99 cases out of 100 it's no big deal and all that would happen is that if they did ever need to recover their password, you'd get an email out of the blue and they'd get, well, nothing. But ya never know and if it is an account used for anything illegal, probably not good to have your email address or Gmail account affiliated.
Fortunately Google has your back in this instance! First off, here's something very like the email you undoubtedly received: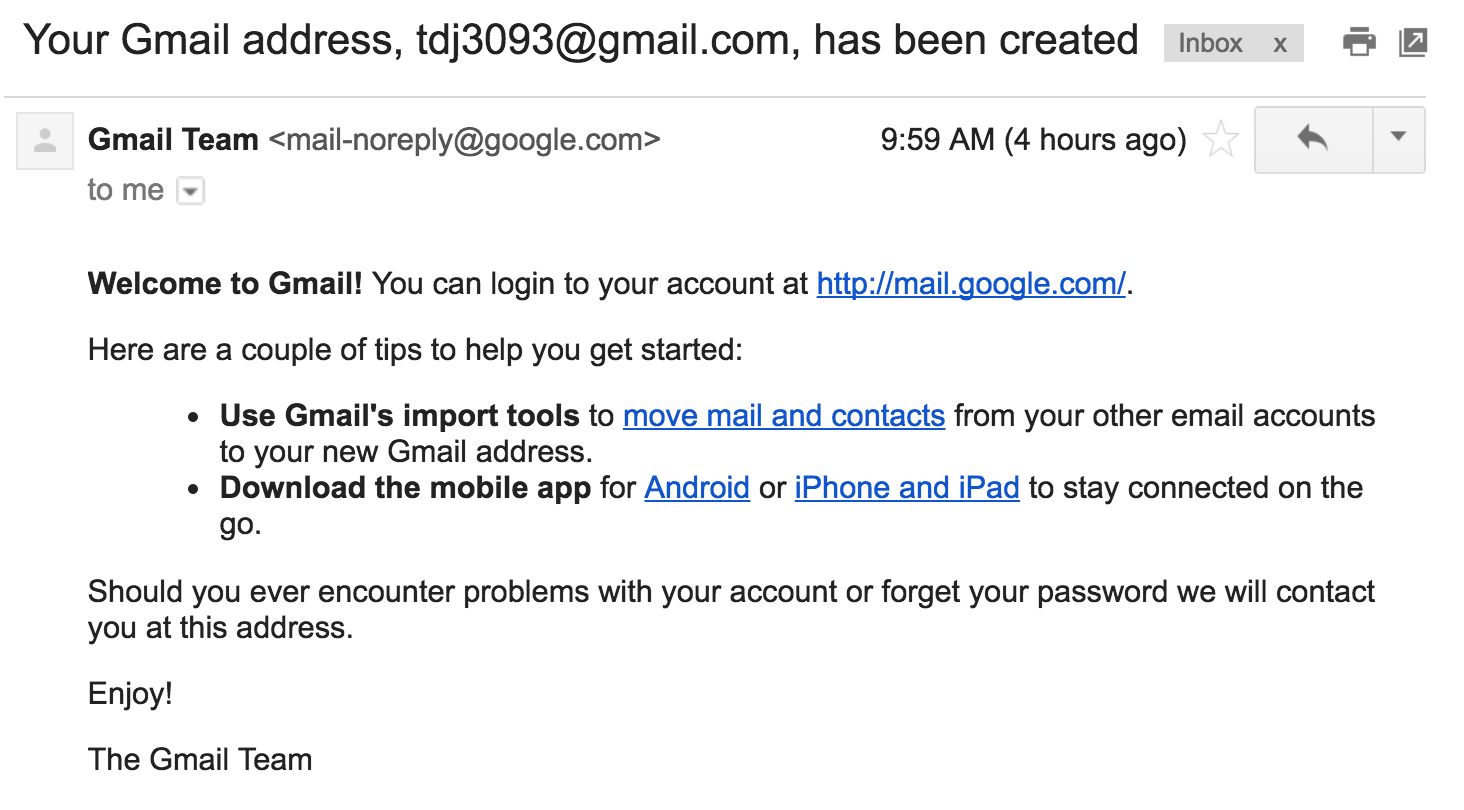 A bit weird to get out of the blue and I'm sure I didn't establish an email address tdj3093 at Gmail.com!
Look down a bit further on the email and you'll see what Google calls a disavow link:

It really is that easy. Click on the link and you'll be asked to confirm that you want to unlink accounts:
Like I said, since I have no idea who created tdj3093 and even if they used it to recover a password I wouldn't be able to help them out, so I really do want to disconnect my email address from this Google account.
To do that, I'll choose "No" and click "Submit".

Done. That's it. Easy enough.
Oh, and here's how Google describes what's happened in this instance: "If someone accidentally adds your email address to their account for password recovery purposes, you might receive an email from Google about their account. The notification could be about the creation of a new account, a password change, or contain a password-reset link for their account." In all instances, if you don't know the account, give 'em the bump.