When work is slow, I'll use the Kindle app on my iMac to read the book I have on my Kindle. Works well, but the Mac version of the Kindle app shows me "popular highlights", which I really hate. Is there a way to turn that off?
I read a lot of books through the Amazon Kindle system, whether it's on an actual Kindle device, on my Apple iPad or even with the Kindle app on my MacBook Pro, and in every case, I prefer to turn off the "popular highlights" feature. I not only don't want to see what other people have tended to highlight but I find it distracting: I want to draw my own conclusions about what's important or what's well crafted prose.
Each system has its own interface and way of letting you access settings, however, so there's no universal answer to the question of how to disable this "feature" so it doesn't interrupt your reading experience. And as far as I have figured out, there's also no way to turn it off at Amazon.com so that it's set across all devices, current and future.
So we'll have to disable it in the Mac OS X Kindle app. Fortunately, not too difficult!
To start, in case people aren't sure what we're talking about, Popular Highlights gives you a dotted underscore on passages that other people have highlighted and found important. On the Mac it even tells you how many have done so, even more distracting. You can see that here:

See the underline below "It's better to have a plan than not have a plan, but at the same time, no plan survives contact with reality."? And if you look really closely it says "79 highlighters". Some people must find this useful and interesting, but I definitely side with you that it's more distracting than anything else.
If you did find this interesting, turns out that tapping on the "notebook" icon on the left (third one down) can bring up a list of all the highlighted, popular passages in a neat list: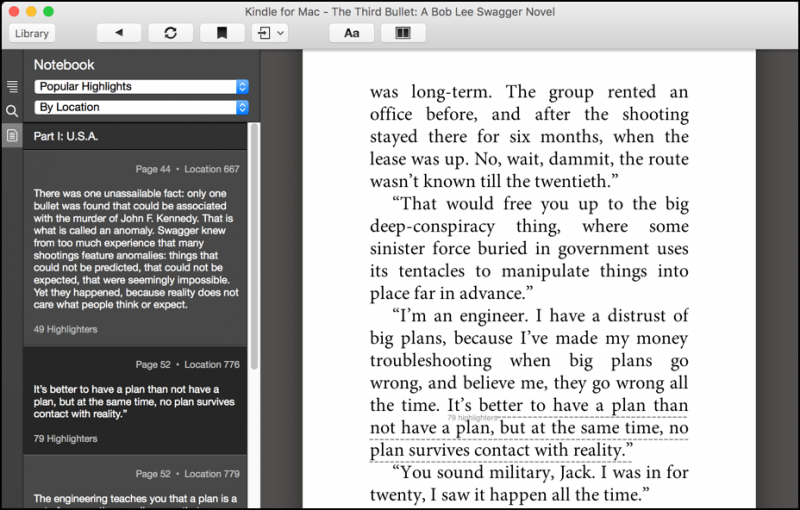 All well and good and perhaps for Bible study or academic textbooks this could be really useful information…
To hide this information when you're reading your Kindle book on your iMac or MacBook Air, however, you need to go to Kindle > Preferences…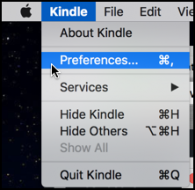 Once you're there, click on "Annotations" and you'll immediately see what you need to uncheck: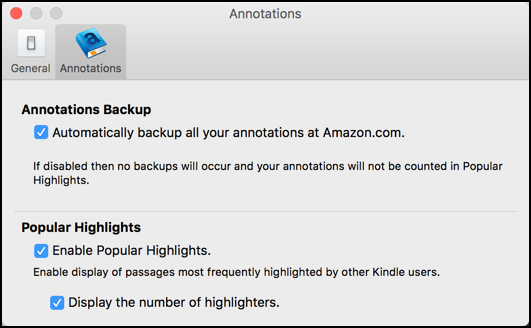 That's it. Close the window and the annotations will have vanished completely, leaving you to read your Kindle book in peace, without the pressure of finding the same things interesting as other readers!
Better yet, now that you know about the Notebook button on the left, you can always peruse the Popular Highlights anyway, without them actually showing up to interrupt your reading process, as shown here: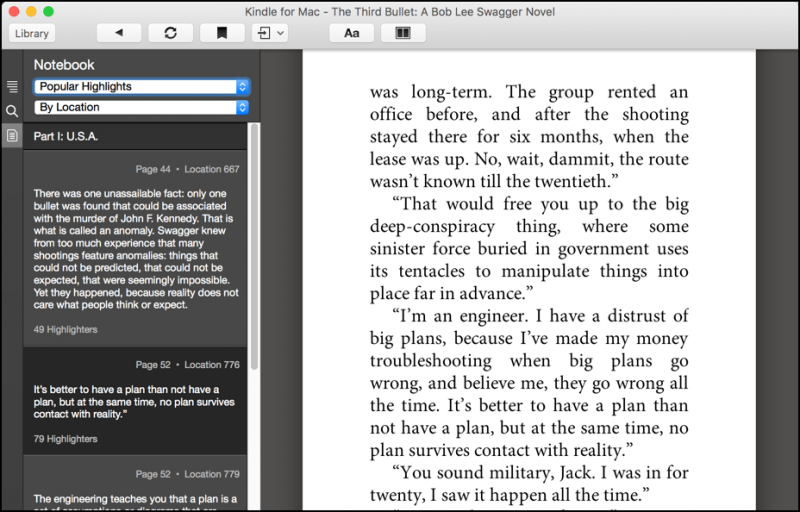 Enj0y your Kindle book!