The worlds of media and entertainment are evolving faster than ever before, nowhere is this more apparent than in the broadcast industry. As streaming media services mature, young artists create strong communities on YouTube or other services and fewer people tune into traditional television, broadcast content, programing has to evolve to stay relevant and maintain their position in this complex market and this is what the PromaxBDA conference was all about.
Promaxbda focuses on the stories we tell and how we tell them. I knew I was in the right place when Disney's VP of Marketing and Creative, Ron Pamerantz said, "It's the stories you tell that make your brand." This statement is the underlying basis of why I do what I do: every brand, every show, every one of us has a story and it's how we share them that create dedicated communities. As this conference was all about content remaining king, it's our opinion around the office that if content is king, community is queen. Therefore,how the worlds of social media and broadcast come together will play a major role in how we all enjoy media in the future.
"People are programming their own lives now," said Mindy Stockfield SVP Marketing at MTV and it is about time. Over the years, I've worked in many areas of entertainment, from broadcast to video games, I've talked to so many people about giving audiences what they want, when they want it, where they want it and now it is finally happening. HBO Now has been amazingly successful and is proving yet again that content is king and audiences will do what they need to do to enjoy the best content. HBO has simply delivered the best content year over year for everyone to enjoy, personally I'd pay whatever I'd have to pay to watch Game of Thrones and Silicon Valley, but don't tell HBO that because their monthly price seems extremely fair for the value the content provides to their community and my family. That said, will others be able to deliver content that is as valuable to their communities in an a la cart fashion? Only time will tell…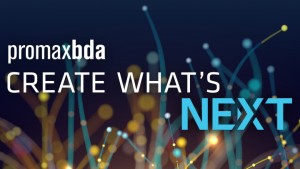 We've watched Netflix and other services such as Hulu, create strong distribution channels and now they are trying to compete with HBO by creating content that their communities demand. One executive at the show remarked how since these services have created their own distribution channels, they've begun to deliver content that will keep viewers returning and eventually create true communities; it is this community that traditional television needs to pay attention to.
Shows such as Shark Week from Discovery Channel and Sponge Bob from Nickelodeon have created communities that live on beyond TV. This success has proven the need for traditional media to evolve onto other platforms to remain relevant and thrive. There's a need to do so as TV shows are short, but their communities want to continue participating and interacting with the brands they love, so how do they do this?
While Netflix and other services might have an easier time than the networks executing on this strategy, the answer for all is social media, where communities can come together to enjoy and interact with the brands they love. This brand extension is what we spend a lot of our time researching, watching and working on while doing what we do. It's not enough to dabble in social media, it must be integrated into the creative from the very beginning of the process, once it is an after thought, it is much more difficult to remain relevant and true to the community.
The Promaxdba show was one of the best conventions I've attended. I met so many of the industries leaders, from Nick to MTV, Viacom to Disney, the leaders of this industry were there and are there year after year. They shared their secrets and stories about how the entertainment industry is evolving and how broadcast will remain relevant and thrive for generations to come. It's these strategies that we all need to watch to understand how entertainment will evolve. If you want to see into the future of broadcast, entertainment and storytelling, be involved in the industry or are a part of it already, be sure to attend this convention, you won't be disappointed!
Gary Moskoff is a contributing editor to Ask Dave Taylor, the COO of Sleeping Giant and an adjunct professor at the University of Colorado's BDW design program. He specializes in understanding consumers needs and developing experiences that attach to their lifestyles.
Disclosure: Gary attended Promaxdba 2015 without charge. Companies submit review products and invite the team to attend conventions without charge, but this does not impact his professional opinion or the reviews he writes.