I'm a heavy user of Google Docs and the main selection window is now full of obsolete documents that I don't want to see any more. How can I hide or archive old docs shared with me in Google Docs?
While the Google Office suite has some fantastic functionality, its interface is more than a bit confusing. The first point of confusion is between Google Docs and Google Drive. Inside of Google, they want us to all think about using Google Drive as the way to browse our files and folders, then launch Docs for the specific file we want to edit. Meanwhile, go to Google Docs and it shows a nice display of document thumbnails, a list that includes docs you own and docs shared with you.
Sometimes, however, those docs are no longer active and it's time to hide, archive or delete them so that you are always presented with just those that are active. Not so easily done, and I think it's stemming from the same philosophy that Google has with Gmail: don't delete things, just keep everything forever.
Fortunately, there are ways you can clean things up with the docs people have shared with you, so let me show you the trick…
To start, here's my starting view in Google Docs: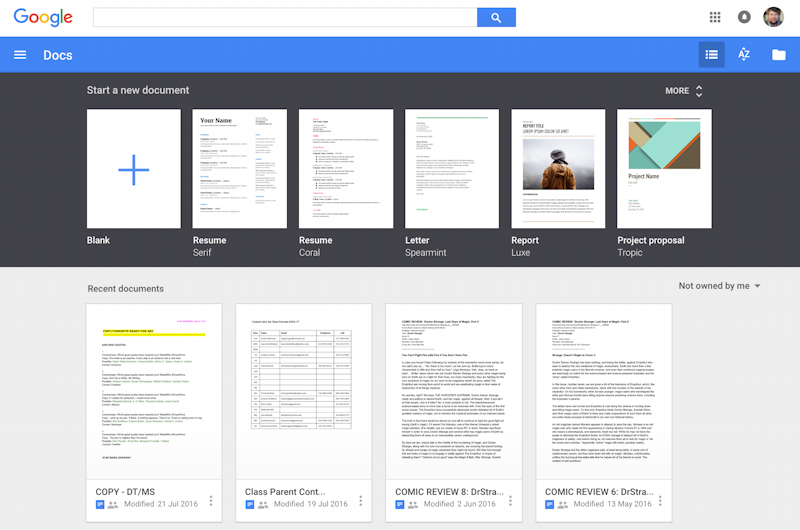 You can't get rid of the templates display — for reasons I don't understand — so forget about that as a way to make the screen work more efficiently for you, but notice on the right just below the row of templates there's a pop-up that I have as "Not owned by me". Here's a close up of the possibilities for this menu option: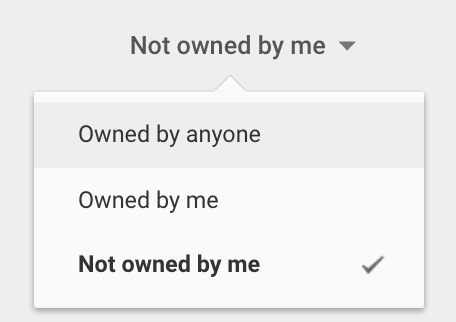 To get rid of docs shared with you, choose "Not owned by me", but I usually have this default to "Owned by anyone" so that the most recently modified docs show up in the front regardless of ownership.
Now right click (or Control-Click if you're a Mac user) on the thumbnail of a doc you want to hide or archive. A menu pops up: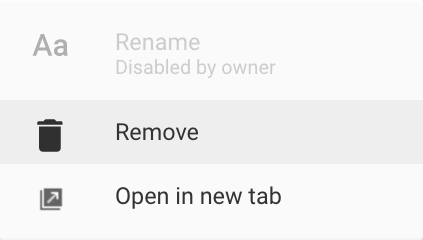 Choose "Remove" to remove it from your Google Docs view. That's important, because since it's a doc shared with you, it's impossible for you to actually delete the document because you don't own it. That's good, though, because everyone else who has share access can continue to use it undisturbed by your action.
Notice also that the Rename option is greyed out. That means that the original creator of the doc hasn't granted that level of permission. Others might have different permission, as this shows:
I can't resist fixing the typo in "Liabilty" so I'll choose that: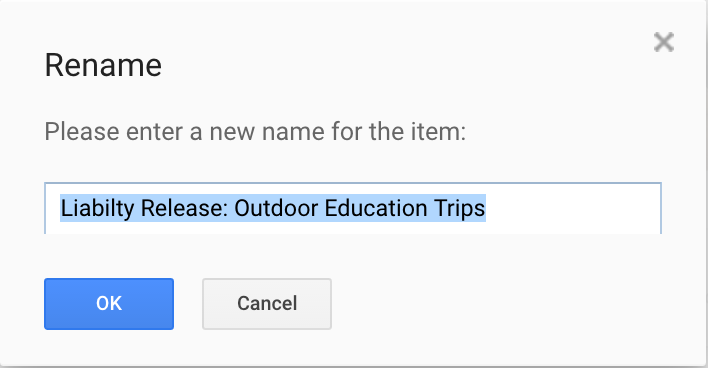 Easily done, and fixed for everyone who has share access to this doc, not just myself.
That's it. Now go through your Google Docs and hide all those obsolete shared files. Finally!