I went through a phase during the election where I unfollowed a bunch of friends on Facebook. Just couldn't stand their posts. Now I'd like to follow them again. How do I re-follow people on Facebook?
I totally understand. In my opinion, one of the best ways to tame your Facebook newsfeed is to be heavy-handed with the unfollow option if you have friends or family that post annoying or trivial content, things that make you want to not participate in the chaos that is Facebook. I don't think it's a good idea to do it to the point that you've homogenized your feed to just be people who agree with you – a healthy discourse is a good way to open up your mind about different perspectives – but then again, "healthy discourse" and "facebook" in the same sentence? I might be a bit optimistic here! 🙂
A quick bit of terminology: you can unfollow someone and remain friends with them. In fact, they have no idea if you're following them or not, and vice-versa. Further, they do not get any notification that you've unfollowed or refollowed them, though they can fairly easily ascertain if you unfriend them. So unfollow is your friend. If that's not too confusing!
Facebook has recently made it really easy to see you you aren't following too, so let's have a look!
To start, on your Facebook personal home page, the top left should look pretty much like this:
See the ••• link to the right of the News Feed? If you don't, move your cursor over the words and it'll show up. Now, click on it.
You want to choose "Edit Preferences" here. Easy enough.
Definitely lots to explore and tweak, but for this particular task, click on "Reconnect with people you unfollowed". Now you'll see a list that might be bigger than you think; when you unfollow someone, you're unfollowing them forever…
See the tiny "All" menu on the top left? You can actually narrow things down further if you're curious or want to identify someone more quickly:
To give someone a second chance, all you need to do move your cursor over their icon and click. As you can see below, they suddenly have "Following" show up under their profile pic: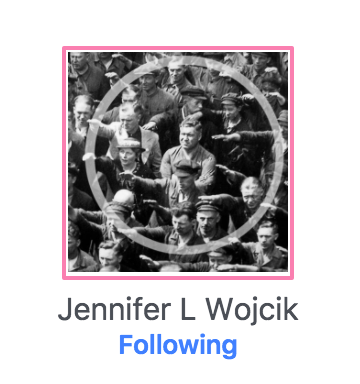 That's it. Go through your unfollow list, figure out who you'd like to give a second (or third?) chance to, and refollow them. Then close the window and reload your Facebook home page and their status updates should show up, ready for you to engage with, like, comment or gasp in horror and unfollow again. 🙂
And while we're talking about it, please check out the extensive Facebook help here on my site and don't miss following AskDaveTaylor on Facebook too; we post lots of fun stuff in the social media space too.