I have about 4,000 sites bookmarked and arranged into folders etc. The problem is that I want them arranged alphabetically.
I can arrange them any way I like in Windows Explorer, but that arrangement does not affect them when I click on the "Favourites" in IE. I think they did it automatically in 5.5, but it is really cheesing me off having to keep dragging them manually into alphabetic order.
You'll be delighted to hear that there is a fast shortcut to accomplish this task, a way that you can very easily sort your Favorites in Internet Explorer, though who-ever came up with it really needs to go back to the drawing board and read up on "usability" and "consistent interface behavior".
Here's the trick: click on the Favorites menu: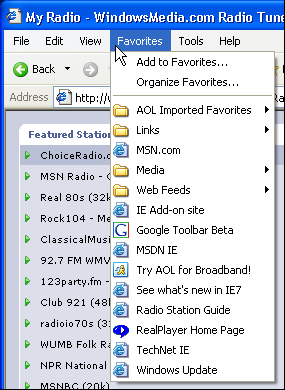 Now, and here's the weird part,
right click
on one of the Favorites menu items: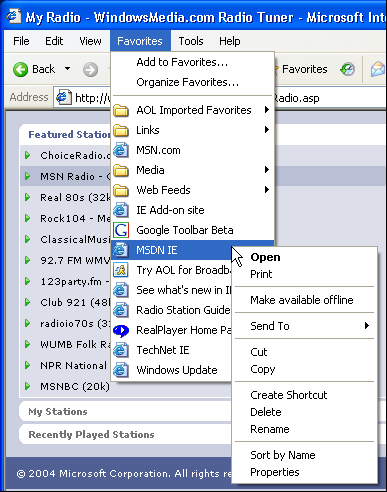 See that bottom choice? Choose
Sort by Name
and voila!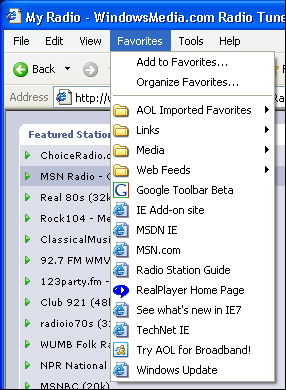 That's how ya do it. You can also do this within individual folders (I hope you don't have 4000 bookmarks in one massively long list!!) and solve your challenge.
Hope that helps you out!