Just got a new Android phone and I can't figure out much of anything on it. I'm supposed to have a weather forecast on the home screen, for example, but it just says "no data". Why not? How can I fix it?
For someone who has spent years with smartphones, getting a new one can be fun, a chance to reconsider what programs you have, how you have everything set up, what apps you want to have on your home screen and other screens. For someone who is just getting into the world of Android, however, it is a lot to absorb at once and it's understandable that you might feel a bit overwhelmed.
One general suggestion is that you might find it useful to visit your carrier's store – for example, the AT&T Wireless store – and ask them to give you a basic walk-thru of the features and capabilities of your device. Failing that, well, it's quite likely that you have someone in your life who is in their teens and knows more about the phone than its designers. 🙂  They might be a good resource too.
One thing is don't be afraid of tapping things to see what happens. You can always tap again or use the home button or back button and change things as needed! In fact, that's exactly how we're going to fix the weather widget problem on your phone.
Here's what I expect you're seeing: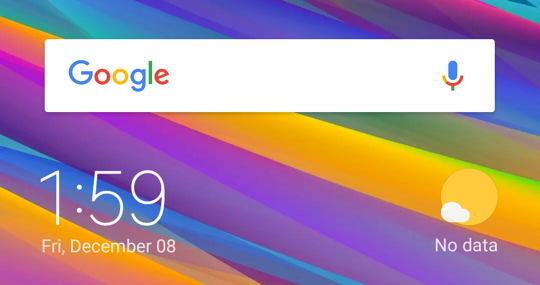 Look at the lower right: it's that infamous "No data". As suggested, simply tap on it to launch the weather app and see what's going on. The app will seek permission to know your location:
Turns out you don't have to allow it, but I recommend you do because then it's easy to proceed and get actual weather. Let's assume you don't, however, in which case you'll go straight to this: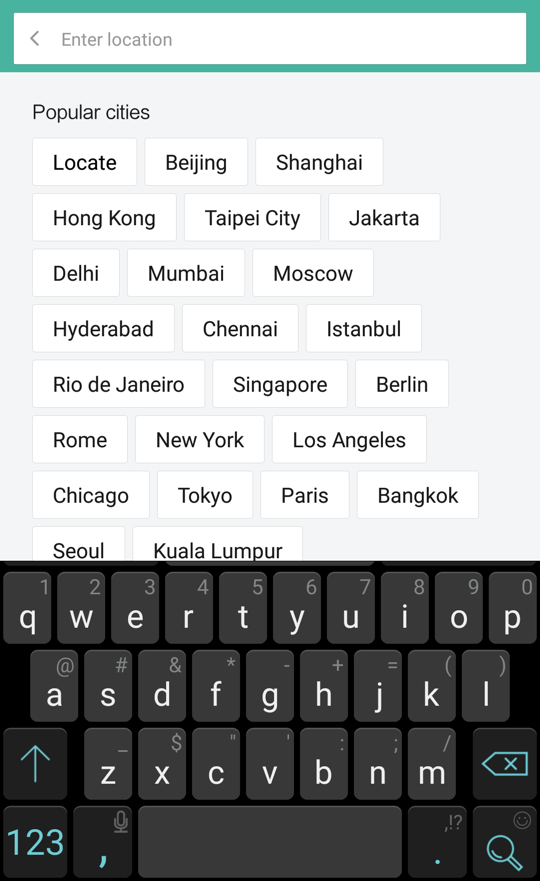 You can tap on "Locate" and it'll either figure out where you are or ask for permission to access your location again, or you can simply type in the name of a city for which you'd like to have the weather displayed.
We're based in Boulder, Colorado, so typing that in demonstrates that there are a lot of places with a city named "boulder":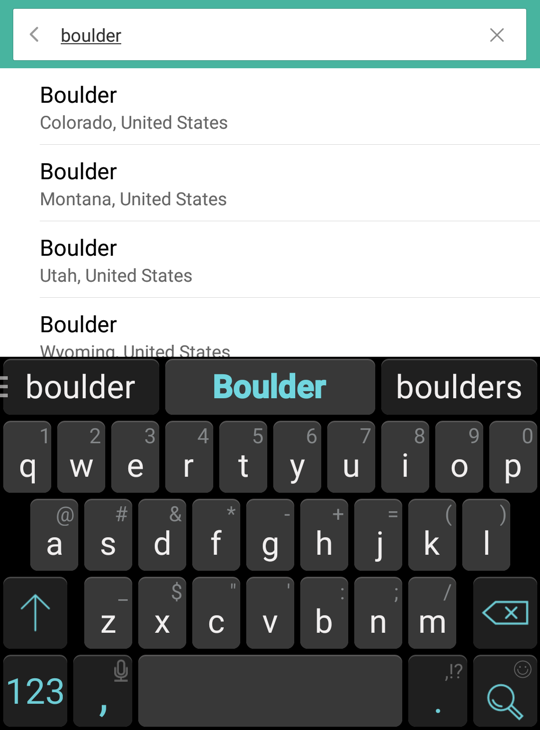 I choose Boulder, Colorado, United States by tapping on it and immediately get that weather forecast in an attractive graphical format: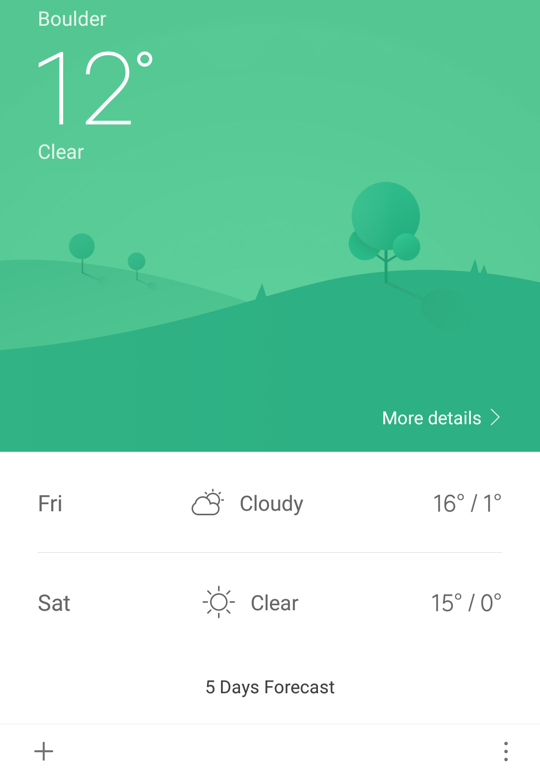 Except, well, it's not actually 12F outside, it's 12C. I prefer Fahrenheit so I'd like to change that. All settings in the weather app in Android are easily accessed by the non-obvious three vertical dots on the very lower right corner. Tap on it and you'll see these choices:

If you guess that you should tap on "Settings" then you're right! Tap on, well, Settings!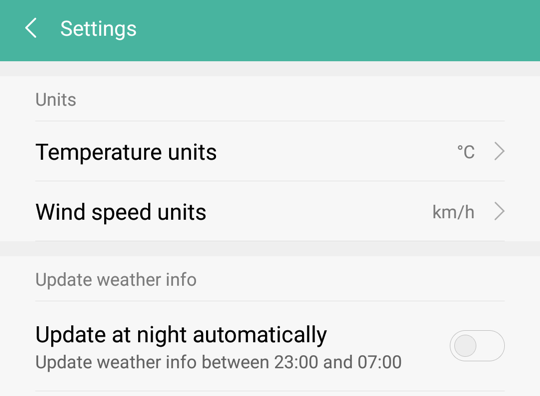 It's smart to also choose to Update at night automatically so that every day when you look at your Android device, whether it's a phone or tablet, the weather's up to date.
A tap and finally I can see my weather in the units I prefer: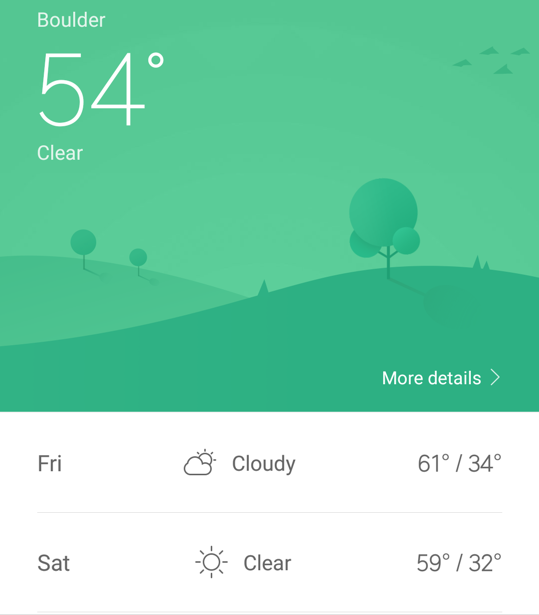 Which brings us back to the widget question: what's happened to that weather widget on the home page?
Turns out that when you set the location for the weather app, you also update the widget info, so lo and behold: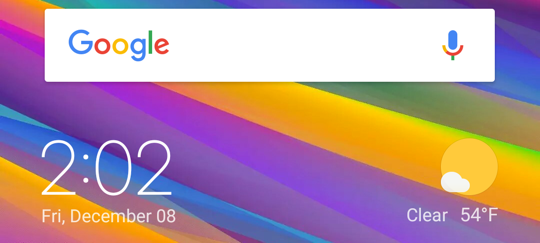 Clear and 54F. Sounds pretty nice, actually.
Pro Tip: Want to learn more about Android? We have tons of Android help here on our site for you to check out!