Want to set up my mom with speech recognition on her Windows 8 system. What's the easiest way to do that?
Voice recognition has really blossomed over the last few years as the technology has improved, and both Mac and Windows systems now have surprisingly sophisticated speech recognition built in and ready to go once you enable it!
There are a couple of different ways you can set up your Mom with speech recognition on Windows 8 too, though so far, it's not actually the "Cortana" system as featured on Windows Phone and, soon, Windows 10. Still the basics are still there and if your Mom practices for a bit, she'll find it helps her use her system more easily.
To start, you need to enable speech recognition on Win8. Easiest way is to search for speech recognition in the Charms search: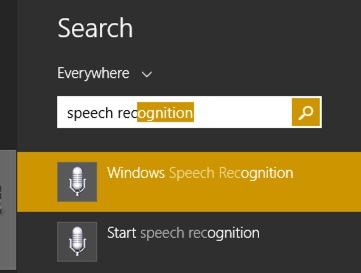 Choose "Start speech recognition" to make life easy, and it'll start the configuration wizard: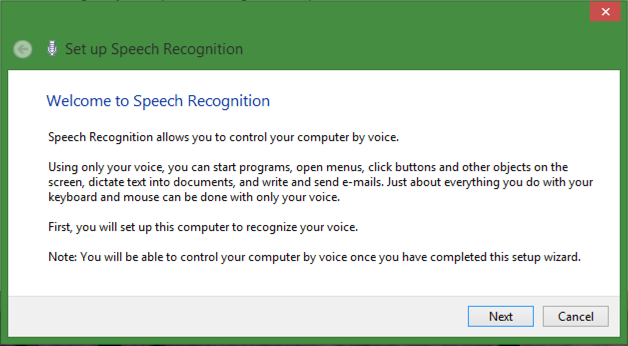 I won't show you every single step of the configuration — there are a lot of 'em! — but you will want to notice that the system can support a variety of different microphones, as you can see here:
From a privacy perspective, just one more thing I want to highlight in the setup:
This is something where you might want to talk with you Mom about the options. Most people are a bit freaked out by the idea that the computer is always on, always listening to every word they say. If she doesn't like that idea, choose "Use manual activation mode" and if she's fine with the idea, choose "Use voice activation mode".
Once you're done speech recognition should be up and running. For my system, it showed up as a little icon on the lower right of the TaskBar:

It's the tiny mic in a circle. Click on it and a very helpful menu pops up with lots of options: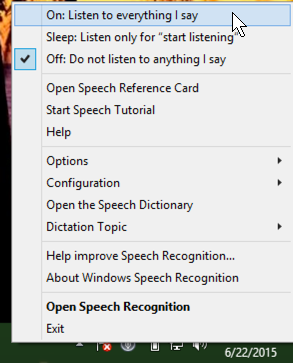 The most important decision is whether you want an obvious, overt little window running so your Mom can see what's going on or whether it should just be listening silently. I recommend the former, so choose Open Speech Recognition near the bottom. That produces a floating window near the top of the screen:

At this point it's ready to go, so you and your Mom will need to experiment with it.
Here's a handy shortcut list of some of the commands to get you started: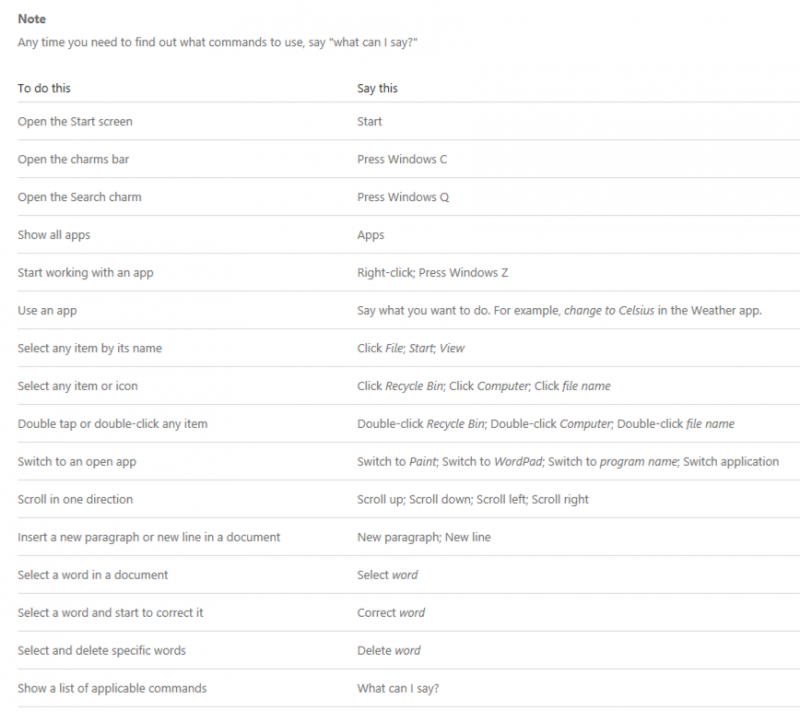 Don't forget the tutorials Microsoft offers for speech recognition too, they're darn helpful!