I'm planning on taking the Certified Public Accountant (CPA) exam, but am wondering if there are some online resources to help me study beforehand? I'm more than a bit anxious about this!
So you wish to become a CPA? That's a great idea. Indeed, this may be a wise professional decision if you possess the skills and interests necessary to succeed in this line of work and the aptitude to study for and pass the CPA certification exam. Although CPA salaries can vary, overall, CPAs have relatively high earning power.
To become a Certified Public Accountant, you'll need to earn a degree in accounting. You will also have to pass the CPA exam. Because the exam is known for being fairly difficult, it's important to take all necessary steps in preparation for it. You've already figured that out, and so are wisely inquiring about what options there are online for study.
Don't assume what you learn in college will be sufficient to prepare you for this notoriously challenging test. To maximize your chances of passing it on the first try, it's widely recommended to complete an online CPA exam review course.
You won't be surprised to learn that there are quite a few options from which to choose. This means that you'll need to identify the one that's best suited to your needs and budget. To figure out which one that is, you should consider the following factors:
CPA Review Course Cost
Cost is an important criterion, but you shouldn't select the cheapest option when choosing which CPA exam review course to pursue. After all, your ability to pass the CPA exam will determine whether you're able to attain your new career goal.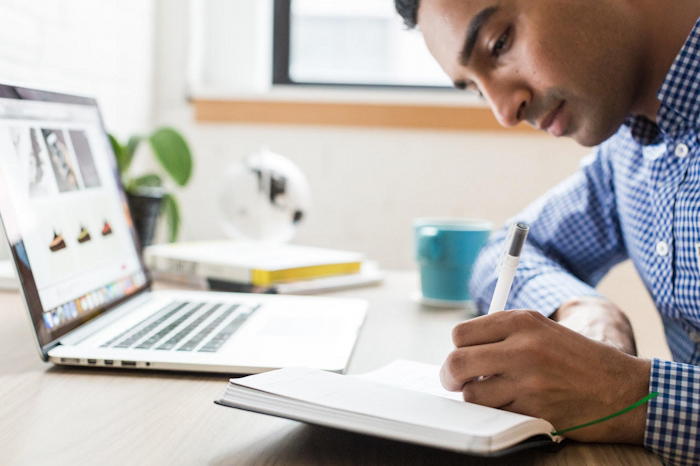 That said, it's never wise to spend more than you can afford on any purchase, and this is just as true for exam prep. If it's going to be a long period before you are in a position to take the CPA exam, it might be smart to start setting aside funds now so you can select the best option when you're ready to proceed.
In general, you should seek to strike a balance between spending enough on a course to get a beneficial experience, while simultaneously trying to avoid spending beyond your budget.
Key Features of Good CPA Review Courses
Like there are lots of different ways to take a college course nowadays, it turns out that CPA review courses also now come in many formats. The most common are generic courses poorly adapted from print that feature the same lessons and questions for every student, without any personalization.
These courses may seem convenient, as they give you the option to review lessons and questions whenever you wish. The problem is, they're rarely comprehensive, can be outdated, and aren't tailored to your specific needs. This also means that they cannot automatically help you focus on the areas you're finding most difficult.
If you can afford a sophisticated CPA exam review course, that's great. You'll want to look for one that offers features including live online classes and one-on-one mentoring. Review classes with this level of interactivity are much more likely to help you learn the material and pass the CPA certification exam.
Free Trials of Exam Review Courses
Before you commit to any review program, check to see if there's a free trial option. Ideally, a free trial of a CPA review course is useful because it allows you to try out the course and check out the instructors before committing to the cost.
Additionally, if a course publisher offers a free trial, it's a good indicator that the publisher is confident in the quality of the course and your likely results. They believe those who try it are likely to later agree to pay the full cost of the course to complete the entire sequence and be fully prepared for the exam. By the same logic, it's possible that publishers who don't offer free trials may suspect that a person would not purchase their course if they've had a chance to try it beforehand.
Try to keep this advice in mind as you review your various options for CPA certification review courses. Most importantly, don't just go with the first course you find; more research and investigation will help you identify the very best solution for your skills, expertise, budget, and study schedule. Remember, the right prep course choice now can really help pave the way for your bright future as a Certified Public Accountant.
Pro Tip: I have quite a lot of business fundamentals help here on the site. Please do check it out while you're visiting. Thanks!