I have two computers, one running Windows XP, one with Win7. How can I download and install Firefox on both so I can stop using Internet Explorer?
That's a smart and timely question because of two factors: first, as you likely known, Windows XP is dead. Microsoft is no longer supporting the operating system, no longer releasing system patches, etc. Time to upgrade because of the second reason this is a good question: hackers have figured out an exploit in the Flash system within Microsoft Internet Explorer and it's dangerous for all Windows users, but especially dangerous for people running WinXP.
So it's time for you to really, really consider closely whether you want to continue running XP on that older computer of yours or whether it's time to upgrade. My suggestion: upgrade.  In terms of the Internet Explorer hack, check out my piece on the dangers and solutions: Avoiding The Clandestine Fox Exploit in Internet Explorer.
Still with me? Great. Turns out that either Google Chrome or Firefox are both splendid alternatives and as the Firefox team just released a new version — 29 — with some big improvements, let's focus on that.
To get started, go to GetFirefox.com and look for the big green download button:
Click on it to begin the download — the site will automatically figure out which version you need for your computer, whether you're on a Mac, Windows system or even a Linux device.
Since you're on a PC, probably in Internet Explorer, you'll see this along the bottom:
Click on "Run" to download the installer and get it started and after a quick download, it'll unpack the installer…
Then the actual Firefox installer will be launched on your Win7 PC. If you were running Windows 8, at least, there's also a warning that a third party program is about to run: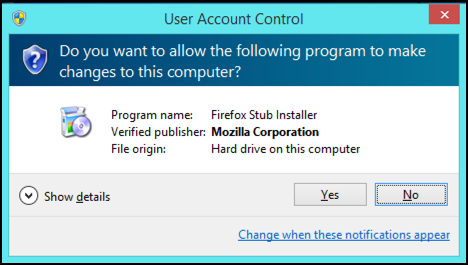 Never run programs that aren't from known, verified publishers, but this one's clean.
Click on "Yes" to continue…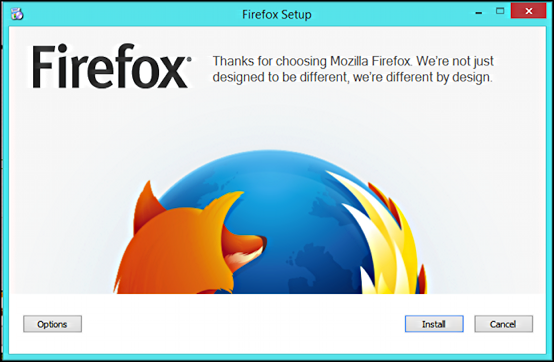 That's what you want, so you can just click on "Install" unless you want to look at the different "Options" for the install and decide which components you really need. If you don't have a huge disk space crisis, however, I'd recommend going with the default installation package.
Doesn't take too long, and you get an haiku. No, really: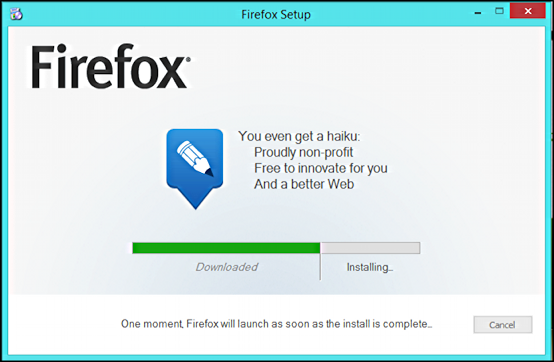 Once the installation process is complete, Windows 8 notices that another program has indicated it can open Web pages and notifies you on the top right (albeit in a fleeting notifications window):
The browser launches and Firefox offers to grab all your bookmarks and settings from Internet Explorer. If you've been using IE for any length of time, this is a huge time saver: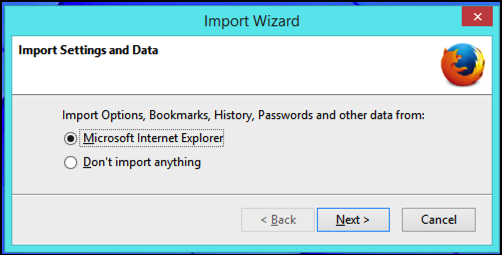 Click on "Next" and you're just about done!
First the OS has one more question:

Give the security issues with Internet Explorer, I recommend you say "Yes" and switch to Firefox (or Chrome if that's your preference). Do so and you're ready to go with the new browser.
If you'd like, you can even set it up to use the MSN home page as your home page too, just as Internet Explorer has as a default: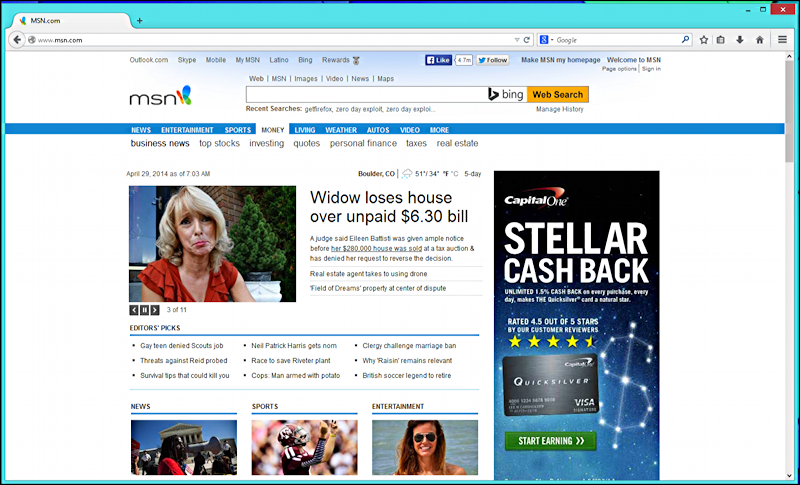 That's all there is to it. Now go and poke around in the settings and preferences to ensure it's configured for your own usage patterns.
And yes, that pic of the lady with the pouty lip on the MSN page bugs me too. 🙂