I administer a number of different fan pages on Facebook and noticed that while one of the other administrators had a "Pages" section on their About profile page on Facebook, I do not. But I can't see any way when I'm editing my profile to actually include that information. What am I missing?
This is one of those "if you know the secret it's easy" sort of Facebook things, and on a site that's so incredibly complex, it should be no surprise that there are lots of these sneaky paths that you need to learn about — or find via Google or AskDaveTaylor — so that you can have maximal benefit from your Facebook presence.
The trick to getting the "Pages" section to show up on your FB profile and then to have specific pages added is that you have to specify this from the page administration area, not your own profile area. See? Weird. The reason I think they do this, however, is because they don't want you having a "Pages" section with hundreds of different pages you like: that's the purpose of the "Like" section, after all. Instead, by limiting it to only admins on a specific Facebook fan page, the world is much more constrained and manageable.
Given that, I bet you can figure out the steps required, but just in case it's still a bit baffling, here's the scoop with illustrations, as we like to do here at AskDaveTaylor!
First off, a logical place to look, as you've already explained, is on the configuration information associated with your own profile. But here are all the choices for sections, and there ain't no "Pages" there: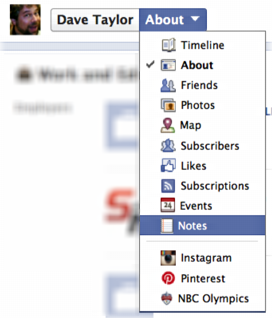 Instead, go to the administrative area of the specific page you want to have associated with your personal profile and click on "Edit Page" to bring up the following menu of options: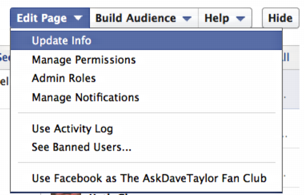 Choose "Update Info" and a ton more options appear on the left side of the page. The one you want to choose is "Featured":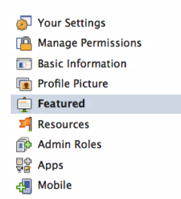 Now look for the section labeled "Page Owners", and click on "Add Featured Page Owners":



Once you click, a list of all page owners appears, with a checkbox next to each profile pic: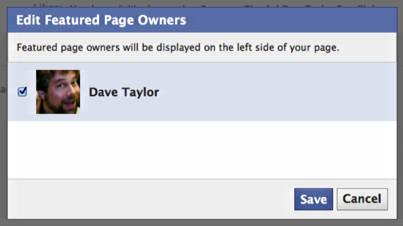 In this instance, I'm the only admin, so it's a rather sparse list. No worries! Click on the check box adjacent to your own profile info, click "Save" and you're done.
Now, go back to your own profile page (easiest way: click on your name anywhere, then click on "About" just below your profile pic) and there'll be a new "Pages" section:



Note you can opt out of a page being promoted here, if the main admin decides you should be a featured admin and you decide you'd rather not. Again, two places for the same setting, but such is life with The Facebook.
When I finished making myself the featured admin on the four pages I'm associated with, btw, here's what I ended up with on my own FB profile page:


Cool and slick both. The benefit? People who view my profile can quickly see what Facebook pages I'm involved with and, hopefully, like 'em too.
Hope that helps you get up and running with this nice additional profile capability!