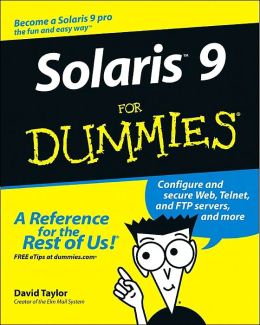 I'm very pleased to say that my newest book, Solaris 9 for Dummies is out, and the copies I have look really great.
I've built a web site for the book that includes a terrific sample chapter talking about the different email programs in Solaris 9 (with lots of screen shots), a pile of useful Web links, the table of contents, and much more.
Check it out at http://www.intuitive.com/solaris/ and let me know what you think!