A couple of friends like to show their progress when we're all meeting up by sending a Glympse, a live map that shows their location, minute by minute. Cool, but I want to do better and have it also show how long until I arrive. Can Glympse do that?
My friends and I are also big fans of the Glympse app. It just makes it fun to be able to share your location and let them see your progress, including speed and current location. Stop to grab donuts at the market on the way? They can see that! Stuck in traffic and crawling along at 5mph? They can see that too. But you're right, it's even more fun when there's a route and the program shows not only your status along the route, but the estimated remaining time of your journey too.
And it's all built around the idea of sharing location updates through the Glympse app (available for Mac, Windows Mobile and Android). Not only that, but you can also view the map on a computer, so you can see it writ big on a 32″ screen or bigger if that's the configuration your friend has at their home or office.
Launch the app and as a first step, it will identify your location: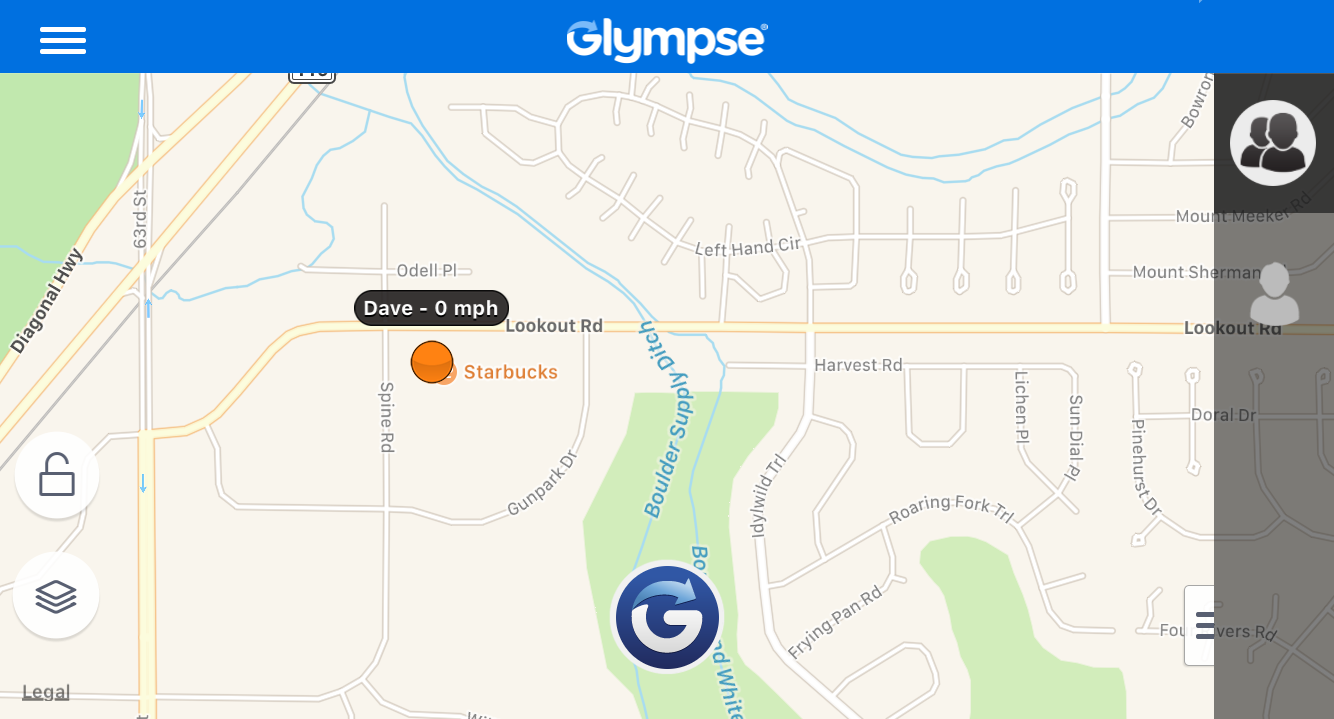 To share your location and progress update, tap on the "G" button smack dab in the middle of the lower portion of the view. A few choices pop up: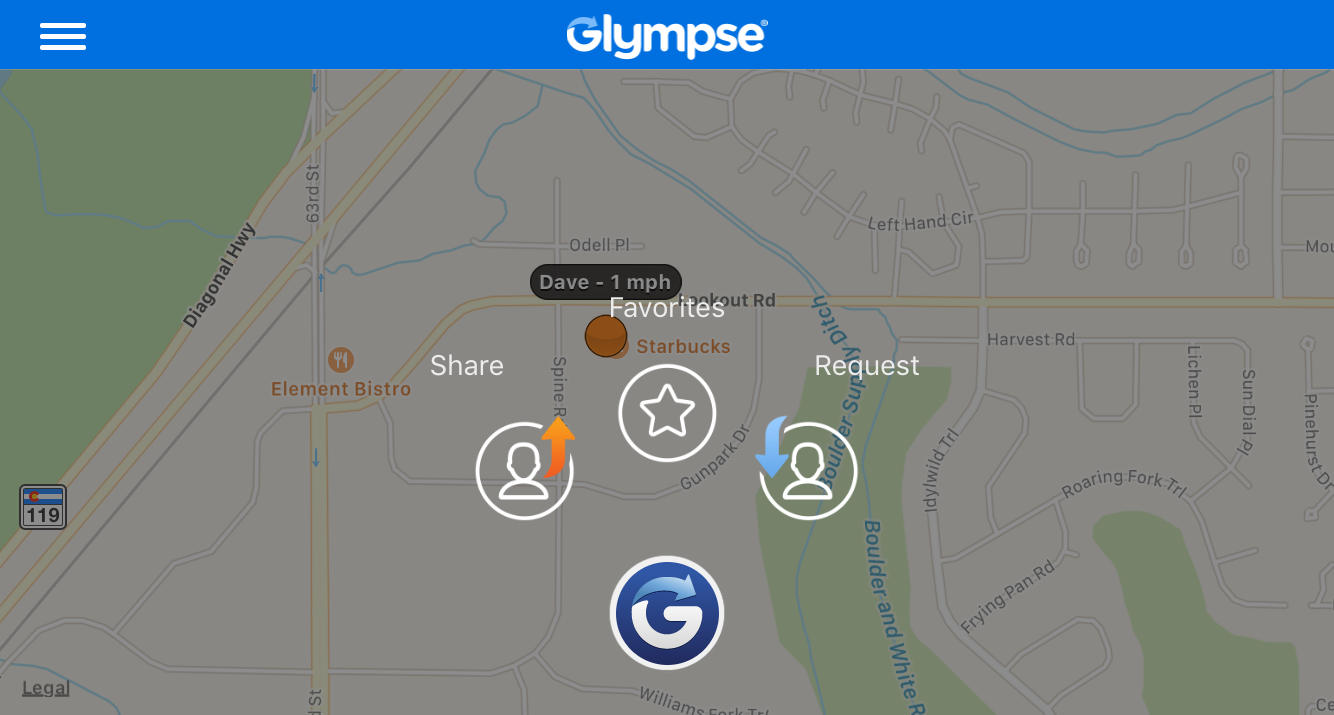 You can request a location from a friend or save a location as a favorite, but let's just tap on "Share" so I can send my location to my friend Steve and he can watch my gradual progress towards our agreed-upon coffee shop meeting. He's a favorite person so is already on the short list: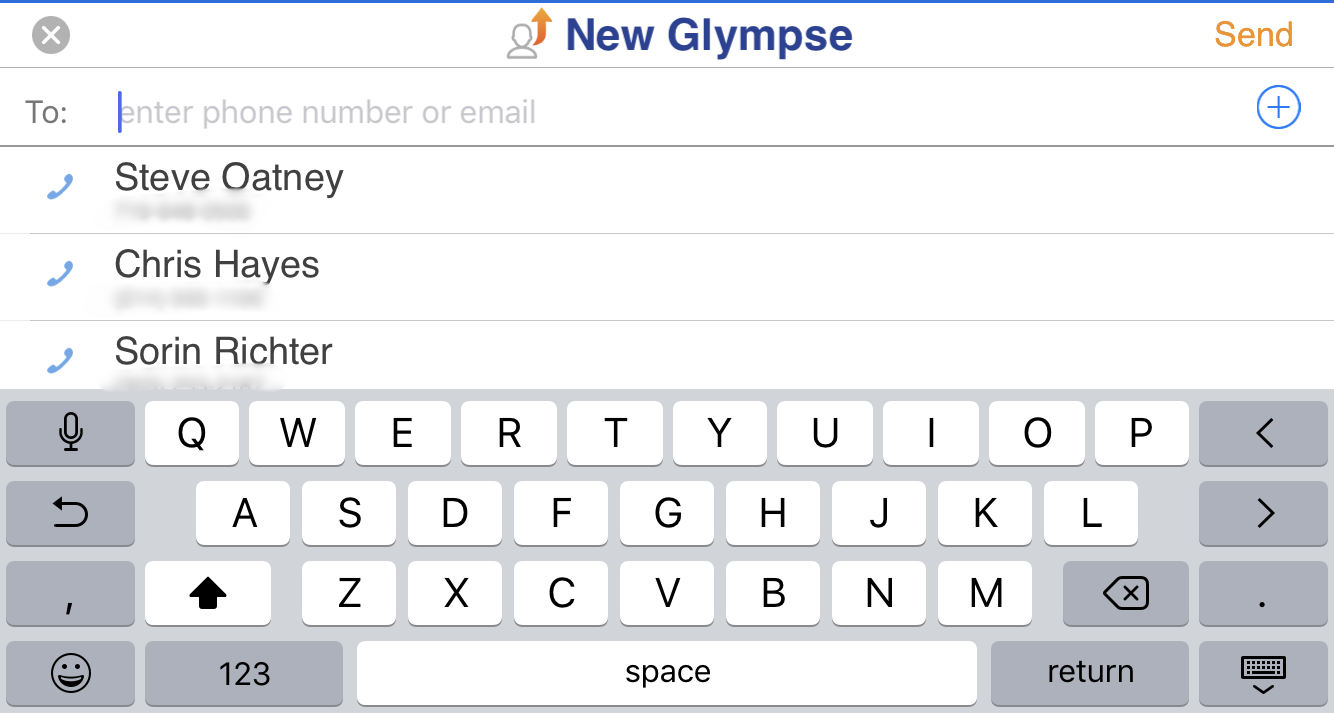 You can also enter a phone number, an email address or the name of a f friend or colleague.
Once I've chosen Steve here's what shows up on my iPhone 7 screen:
Wait! Don't just tap on "Send" on the top right. That's what your friends are doing and, well, it's boring. Instead, tap on "(destination optional)", the first choice. It brings up a simple address query tool:
The set of default destinations is, um, interesting, and it's tempting to get driving directions to the Eiffel Tower, but let's stay on task, shall we? Instead type in the name of the place you're going or the street address of your destination. I'm going to also set a message and change the duration of the Glympse to be 1 hour instead of the default 30 minutes. All told, it now looks like this:
Looks good! Now let's tap on "Send" on the top right so Steve knows where I am and can track my progress along the route.
Now Glympse does the heavy lifting of figuring out the route and plotting it on the map. Slowly but surely…
And, a few moments later, it's all calculated and sent back to the mothership for data sharing, which you can see by the fact that there's now a URL to share your location info and destination:
Just about done. Just tap on that little send arrow and now Steve not only knows where I am, but can track my progress and see how far away I am from the destination: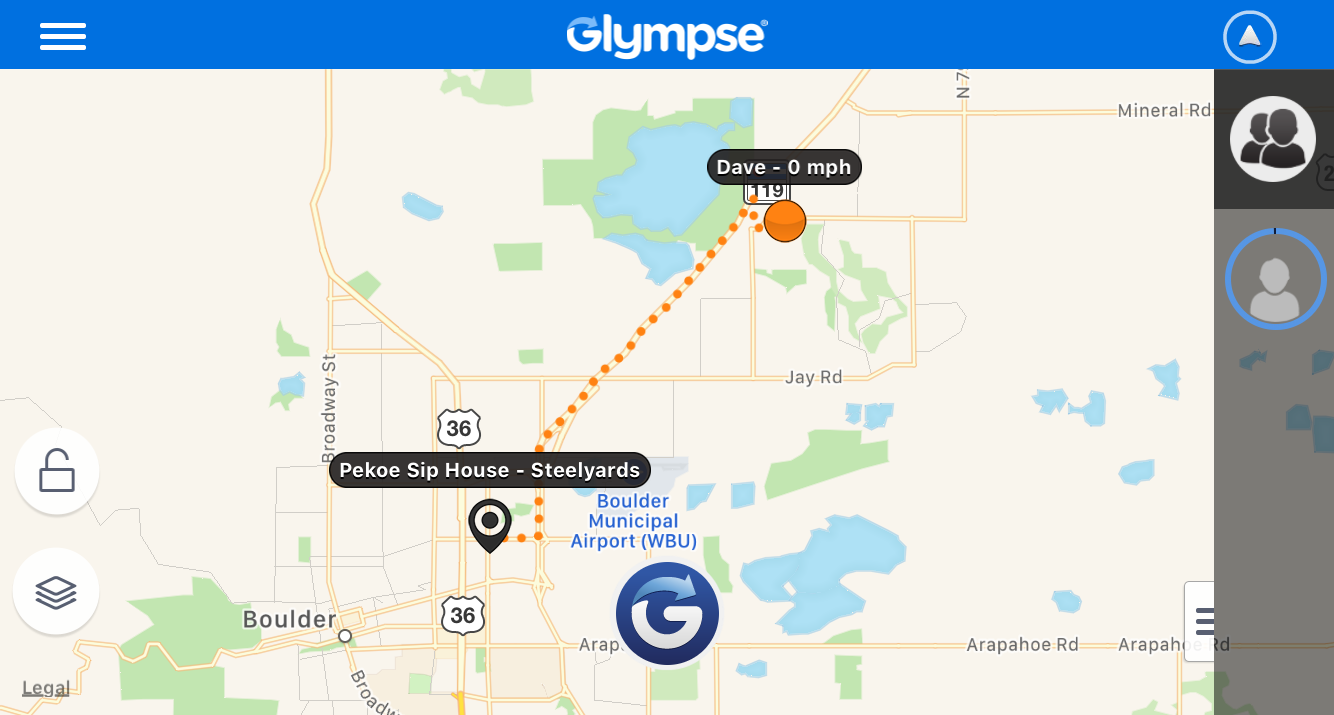 And now, I need to put my phone down and get driving!