My brother's a writer and keeps sending me his books and novellas to read. They're PDFs and I hate staring at the computer for such a long time. Can I read them in the Kindle app on my iPad instead?
You sure can, though the experience isn't quite as good as when you have a proper epub format Kindle book because functions like the ability to resize the text or change the width of the margins vanishes, but assuming that he's formatting the document in a reasonable format prior to converting it into a PDF, yes, you can download it to your iPad, iPad Mini or iPad Air and read it in the Kindle app just like all your other ebooks.
The trick is figuring out how.
As with so much related to the iTunes program, working with apps that can have their own file store on your iOS device is not particularly intuitive…
To start, plug your iPad into your Mac system (on a PC the process is the same, but the screen shots would be different, of course) and make sure you know where your brother's latest PDF manuscript is located too. Go to the Apps tab in iTunes: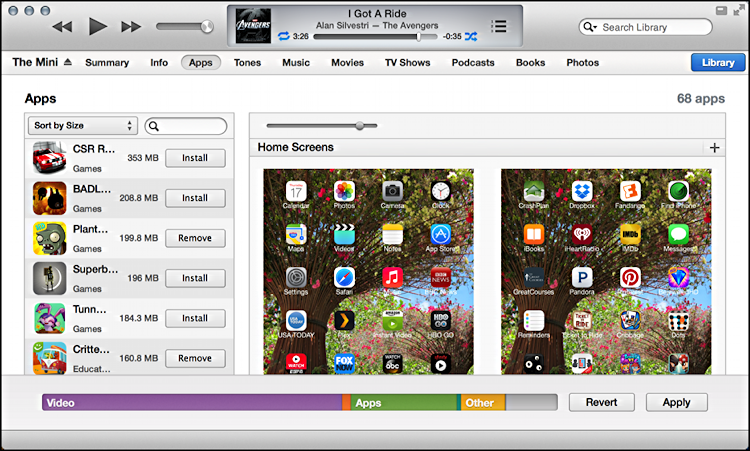 Here's the big secret: scroll down. Down below all the app icon layout content.
Below that there's a whole 'nother section:
Well, that's interesting!
As you can see, on the left are shown Apps that have file sharing capabilities, while on the right you can see the files or documents associated with that particular application. In this case, it's the Kindle App for the iPad and there are no current docs.
To add one, click on "Add…" and choose the PDF file in question. Now it'll look like this:
I'm poised to read a pre-publication edition of Ted Galdi's "Elixir", but the idea's the same.
All ready? No additional PDFs or epubs you want to put on the iPad? Then click "Apply".
It'll take 15+ seconds to sync and copy, but once it's done, go into the Kindle app on the iPad itself and…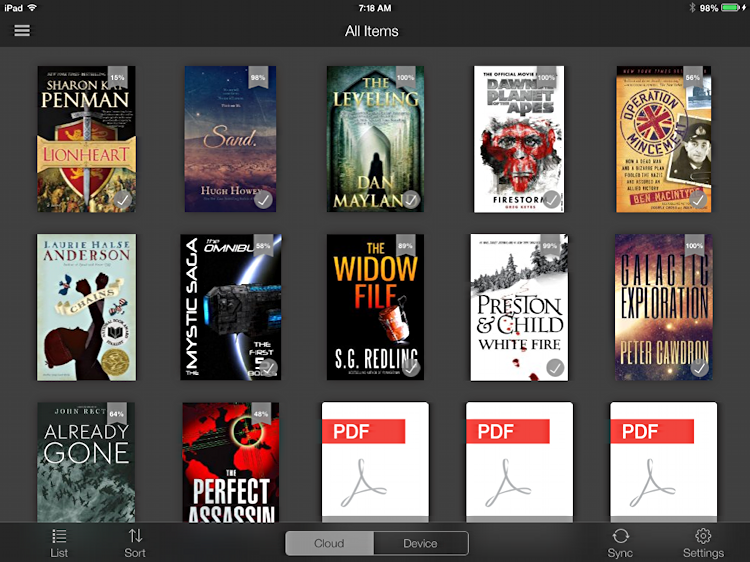 Nothing. No new PDF.
What the deuce?  Turns out that the Kindle app can sometimes take a few seconds to notice that there's a new file available. I usually tap on the "Device" tab on the bottom and it then shows up, along with hiding books that aren't actually downloaded onto my iPad itself:
Hey, there it is on the top left, even tagged as "New".
Tap on it to read the PDF…
Flip and you can get to a page that has actual text, at which point you realize that if the original PDF was designed well (e.g. with reasonably big type) it'll work fine, but if it was poorly laid out, it's potentially going to be fatiguing to read on the iPad screen:
Still, quite readable, especially when you rotate it to the more typical vertical orientation of a book.
Hope that helps you out, good luck with your brother's books. I hope he's a good writer!