A friend of mine was pretty psyched about an update to a game we both play on the iPad, a game that started out with some major bugs but has apparently fixed them in a subsequent release. When I start the game, however, it doesn't say "there's an update" as I would expect. How do I update my iPad apps?
If you're used to computer software that checks to see if there's been an update released since the previous time you started it up (quite a lot of software utilities and apps do that now, including Microsoft Office and even iPods and iPhones when you sync them) then I can see where' it'd be a bit confusing to find out that there's a separate app you need to run to get these updates to show up and replace the older versions of the apps on your iPad.
Turns out that there are two ways you can accomplish this: one way is within the version of iTunes that's on the computer you use to sync your iPad — if you do! — and the other way is on the iPad itself. In the former case, look on the left side of iTunes next time you start it up and you'll see an "Apps" entry: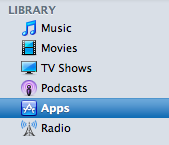 Look on the bottom of that window, on the lower right, and you'll see "Check for Updates":



Click on it. If there are updates, you'll promptly see:



You can figure it out from here. 🙂
On your iPad it's a bit more tricky, but not by much. What you want to do is go to the App Store by tapping on the appropriate icon:



It'll launch into the App Store, which is a pretty darn complicated interface: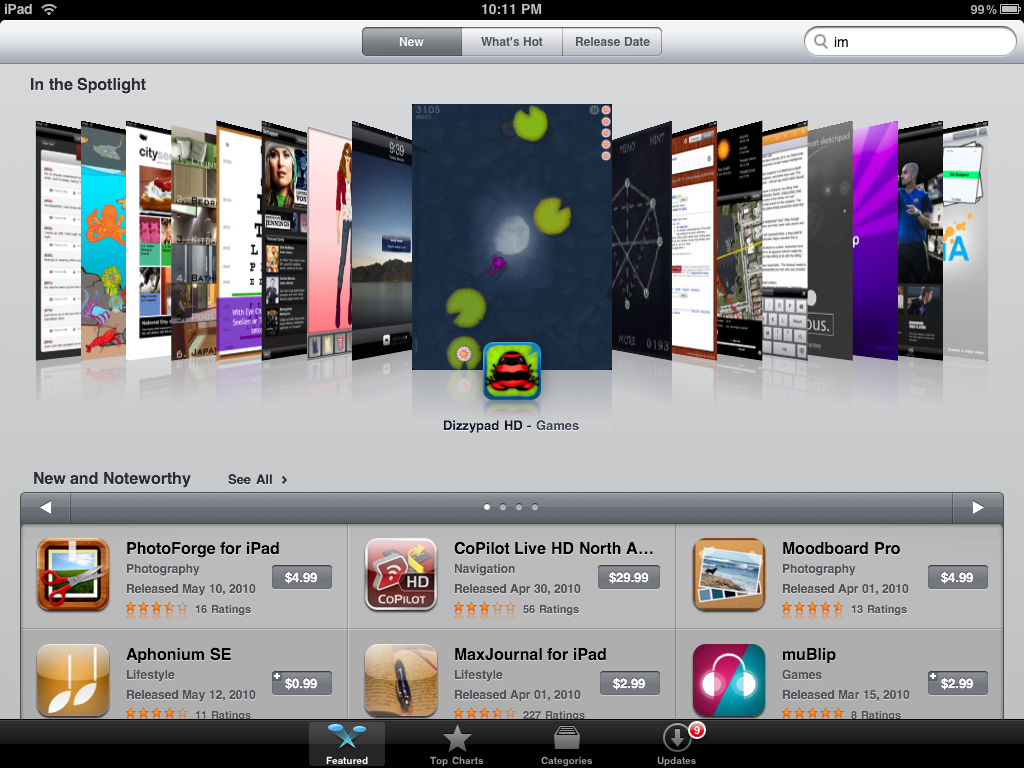 On the very bottom is what you seek: "Updates". You can see that I have nine updates that I need to apply. Tap on it: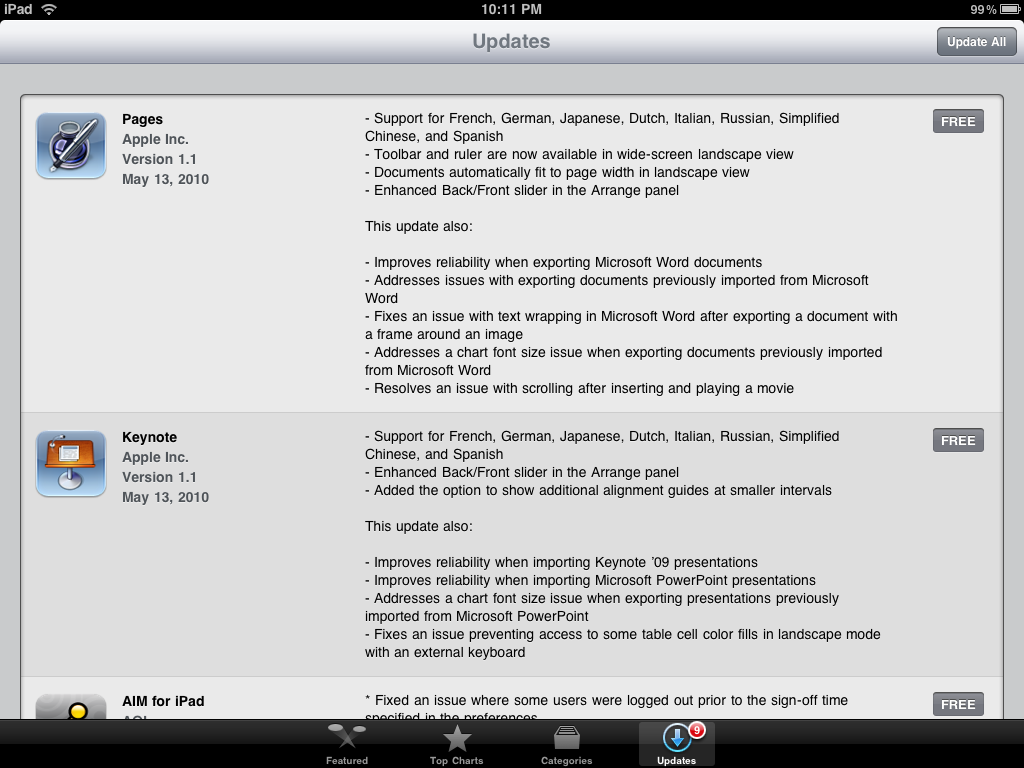 You get a nice summary of what's changed, updated and new in these newer versions of the apps (much better than iPhone apps where the apps are just listed by name).
If you want to proceed, tap on "Update All" in the top right corner.
It'll prompt you for your App Store / iTunes Store password: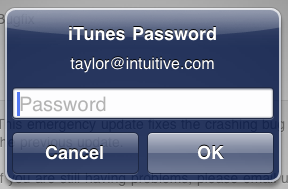 Enter that properly and it'll then automatically download all the updates and replace the older versions of the apps with these new ones. Done!

Sounds like you'd appreciate my many other iPad help articles too. Check 'em out!