Hey Dave, I need to do to know how much RAM memory i have in my Microsoft Windows XP computer?
There are two straightforward ways to figure out how much RAM your computer has installed and available to Windows XP, actually. The first, and probably the easier, is to go to START –> Control Panels and choose System: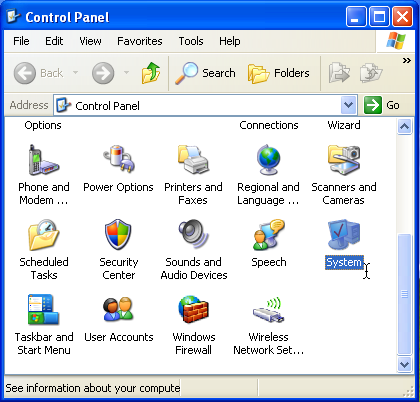 Double-click on that and the very next window you'll see will indicate your available RAM:


Don't like that approach? Okay, a different way to do this is dig through the program menu system to find the hard-core sys admin System Information tool. Here's the path:
START
–>
All Programs
–>
Accessories
–>
System Tools
–>
System Information
. Phew!
Launch it and click on "System Summary", and near the bottom you'll see the information you seek: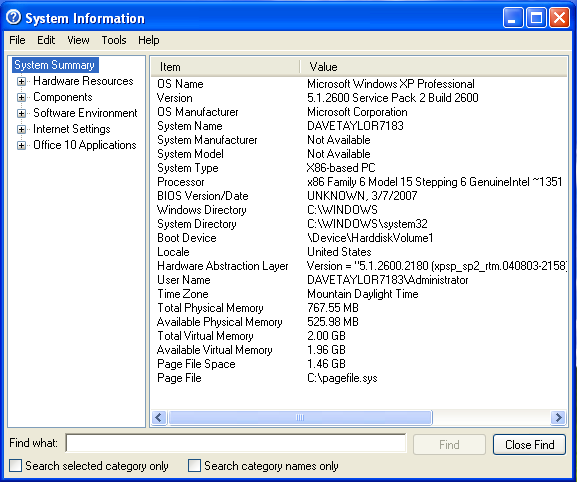 Either way, that should get you cruisin' along with your computer, easily able to ascertain your installed RAM and much more.