Dave, help! How do I delete downloaded movies from my Sony PSP? More generally, how do I manage the files that I've put on the PSP without having to use my PC all the time?
It's not obvious that the Sony PlayStation Portable (PSP, for us people who like to type less) has a file system manager as part of its firmware operating system, but indeed you can delete just about any MP3 music file, JPG / PNG photograph or image, or MP4 downloaded movie with the PSP device itself.
To demonstrate, let me show you how I can delete a photograph from my PSP, then I'll show you how to do the same thing for movies too.
I'll assume that you already know how to download photos to your PSP (if not, please check out How do download photos to your Sony PSP for help) so all you need to do to start is go to Photo, and click (use the "X" button) on the "Memory Stick" option. If you have pictures, you'll see them show up, just as this one has done for me: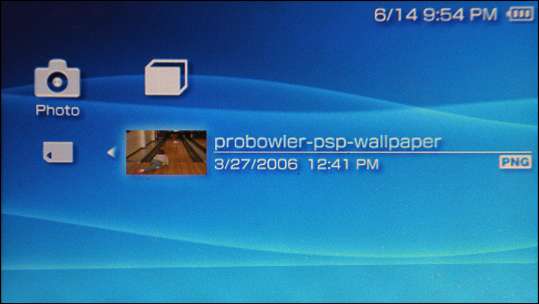 Now, here's the magic. Press the
up triangle
button on the right control pad. Now you'll suddenly see a range of system options: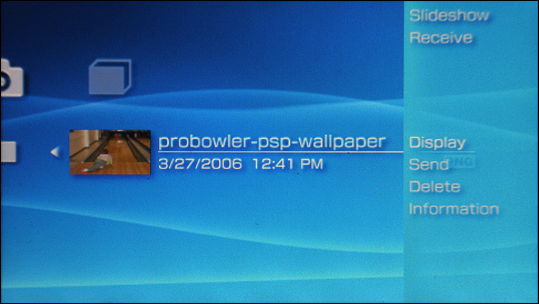 Amazing, eh? All those features hidden. To delete this photo, I'd simply use the down arrow (the left control pad) to move to "delete", then press the "X" button, in which case the PSP will confirm that's what I really want to do:
To delete it, use the left arrow to highlight "yes" then press "X" again.
Deleting movies works basically the same. Move back up to the Video section, select the "Memory Stick" with the "X" button, then move down to the movie you want to delete. (if you don't know how to download movies onto your PSP, by the way, you'll find
How to download movies onto your PSP
a must read).
In this instance, I'm going to delete my downloaded copy of
The Hitchhiker's Guide to the Galaxy
:
You can guess what to do next. Press the "up triangle" button and you'll see the file management options again:
You can delete it exactly as you delete photos (and music files, for that matter).
While we're here, do choose "Information" because it's so darn interesting:
That's how ya do it. Hope this helps you out!