I have paired my MacBook Air with my iPhone so I can use Messages to text people directly from the Mac. Worked great, but suddenly I can't send photos to friends who don't have iPhones! The error is "Cannot Send Message: Enable MMS" but I can't see how to do that in Messages for Mac. HELP!
iPhones running iOS and Android phones can both connect with your computer to enable seamless switching from computer to mobile device. On Android the easiest solution is through a Web browser [as I detail here: Access Android Messages through the Web] but in the Apple ecosystem, it's all about Messages, formerly known as iMessage. If everyone's using an Apple device, it works beautifully with nary a hiccup, but if you have friends and family with Android devices (and let's be honest, who doesn't?) then it can be problematic.
I have the worst experiences when it's a group discussion and some folk have iPhones while other people are using Android. It'll seem to send, then a few minutes later pop up an error message that something failed. Did it fail to everyone or just the Android users? To all Android users, or just one? Did anyone get the image? Super annoying and so clumsy an experience that it makes me wonder if anyone who works at Apple actually texts with Android users at all!
But… let's get back to your error message. Sometimes when MacOS or iOS updates, it appears that the Mac version of Messages "forgets" that MMS is enabled. The trick that causes all the confusion? The setting isn't on your Mac. Let's have a closer look.
CANNOT SEND MESSAGE MACOS ERROR
I was recently trying to send a screenshot to a pal of mine who is a die-hard Android user. Normally it all works fine, and when I dragged and dropped the image into the send box in Messages for Mac, it all looked fine:

But when I press Return to send the image, this pesky error message pops up: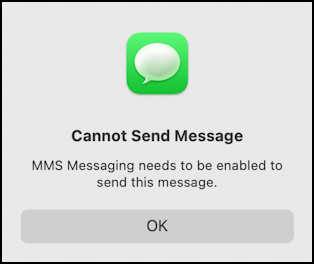 The heart of the problem is that this is actually a misleading error message. It should say "MMS Messaging needs to be enabled on your iPhone to send this message." With those few additional words, people would have a lot less angst about how to remedy this problem.
It's a sure bet that if you go into Messages for Mac Settings, you won't find any reference to MMS at all: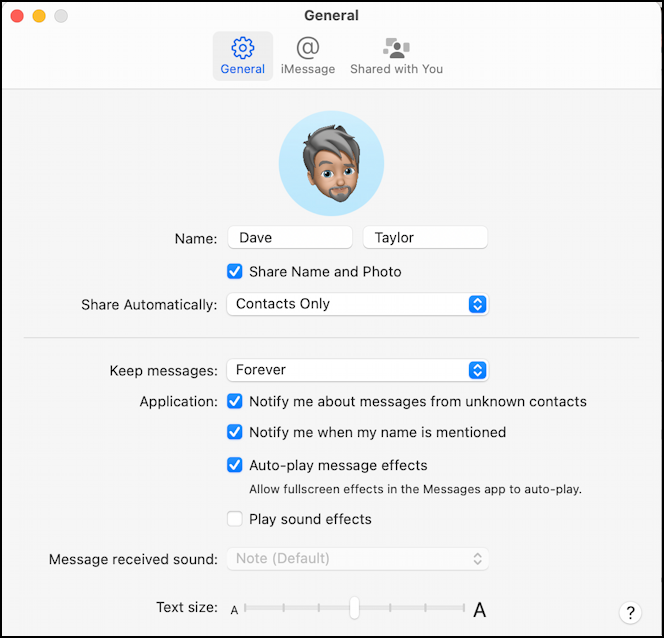 It doesn't even suggest you check your phone's settings too, but that's exactly where we need to go next.
ENABLE MMS MESSAGES ON YOUR IPHONE
Grab your iPhone, open up Settings, and scroll down to find "Messages":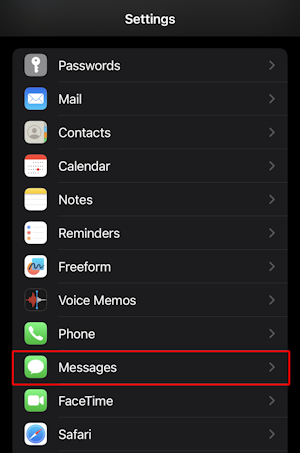 You might have to scroll a ways, it can get a bit bewildering the enormous number of options listed on Settings. It's not even alphabetical! Once you find Messages, tap on it.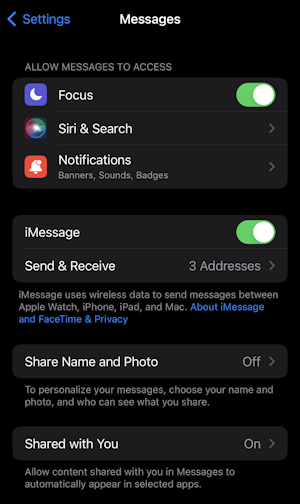 In fact, there are a lot of different settings and options worth considering, lots of features that most people don't realize are part of the Messages ecosystem. For our task, however, swipe up to find this section: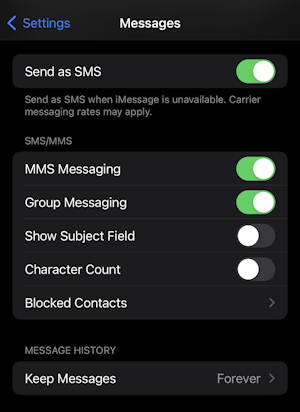 If you see that "Send as SMS" and "MMS Messaging" are already enabled, disable them and re-enable them. I recommend the settings shown above and found in my case I had to quit and restart Messages on my Mac too, before it all began to work again.
BACK ON THE MAC SYSTEM
Once I did restart Messages, the changes seemed to have bubbled across after a few minutes and that very same screenshot finally just sends to my Android-using friend:
If you find this doesn't fix the problem, try restarting your iPhone, then restarting your Mac. Also, they both need to be logged into the same iCloud account so double-check that too. Good luck!
Pro Tip: I've been writing tutorials for both the Apple iPhone and Mac since they was first released. Please check out my extensive Mac help area and iPhone help area for lots and lots of useful content.