Dave, I'm on Windows 10 and am wondering if I can still use Xfinitywifi to connect to the Internet? If so, can you show me the steps required? Thanks.
If you're a subscriber to Xfinity for Internet, cable TV, home security, or even cellular service, you have free access to the thousands of Xfinitywifi hotspots throughout the country. In fact, everyone who has an Xfinity router also has a publicly accessible Xfrinitywifi hotspot too. It's well partitioned so there are no known security risks, but if you'd rather disable that, I have a tutorial on How to Disable Xfinity Public Access.
This might be one situation where what's good for everyone else isn't necessarily good for your own home network, though plenty of people leave the hotspot access open without issue. The more that do, of course, the more hotspots there are, and the more valuable becomes your ability to connect to Xfinitywifi. And you can do so from any operating system, from Android to ChromeOS, iPadOS to Windows XP.
CHOOSE XFINITYWIFI AS YOUR ACCESS POINT
To start out, click on the wifi icon on the Taskbar and you'll see what is likely a familiar pop-up window: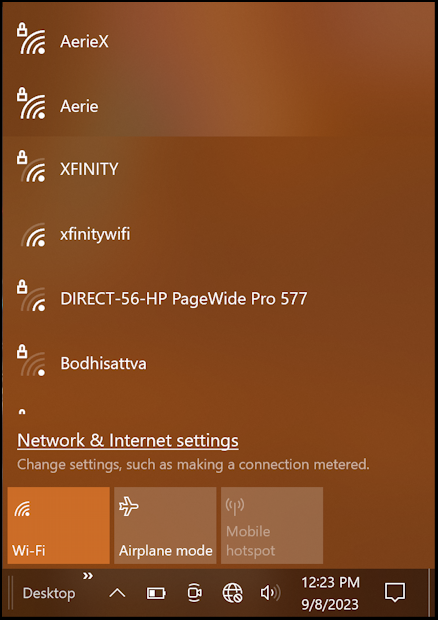 Notice the tiny padlock icons: Those are the networks that require a password for you to connect. The only one that isn't password protected is xfinitywifi. Click or tap once to choose it…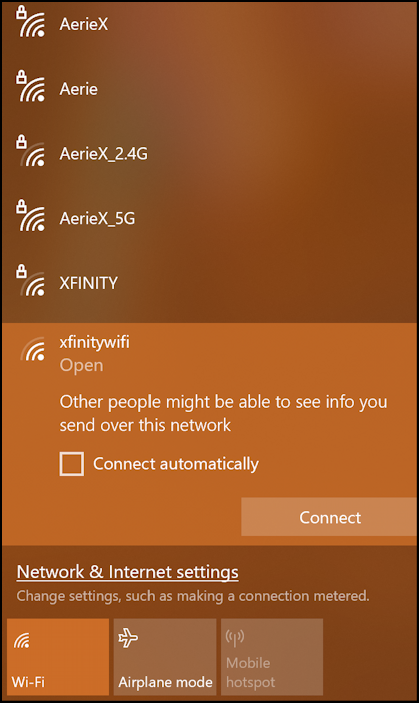 Notice the warning that "other people might be able to see info you send over this network". Worth keeping in mind that like any open wifi network xfinitywifi is not as secure as your personal, password-protected network. Since most services now use SSL and other encryption systems, however, it's generally not too high a risk. If you have a VPN, however, this is an excellent time to utilize it.
Ready to proceed? Click on "Connect". Your Web browser will open up and you'll need to log in to the Xfinity network (rather than logging in to wireless access)…
LOG INTO THE XFINITY HOTSPOT NETWORK
The first prompt offers you the chance to sign up for NOW WiFi Pass: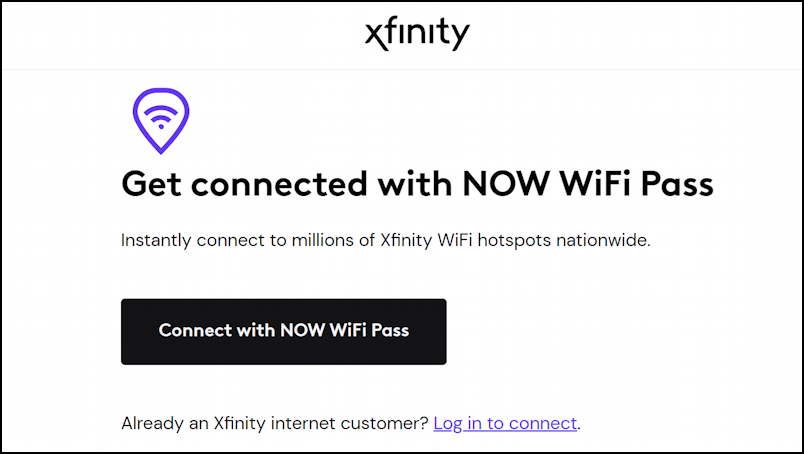 It's actually a pretty good deal: $20 for 30 days access (at least those are the prices as I write this article). If you're already a subscriber to Xfinity, however, you don't need it, you can just log in. Do that by clicking on "Log in to connect"…
When you first signed up, you were probably assigned an @comcast.net email address: Your username is the first part of that address, or you can enter your regular email address or mobile number, as shown. Can't remember? A bit lower on the screen (not shown above) is a 'remind me' link.
Enter your username or similar, then click on "Let's go" because, well, let's GO!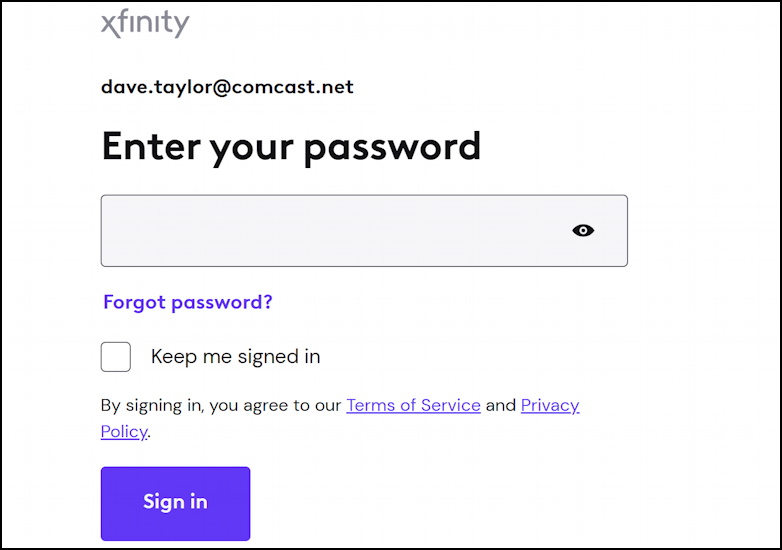 If you're going to be utilizing the network with some frequency, check "Keep me signed in". Don't remember your password? You can recover it as shown. Or… enter your password and click "Sign in". Now it gets a bit complicated…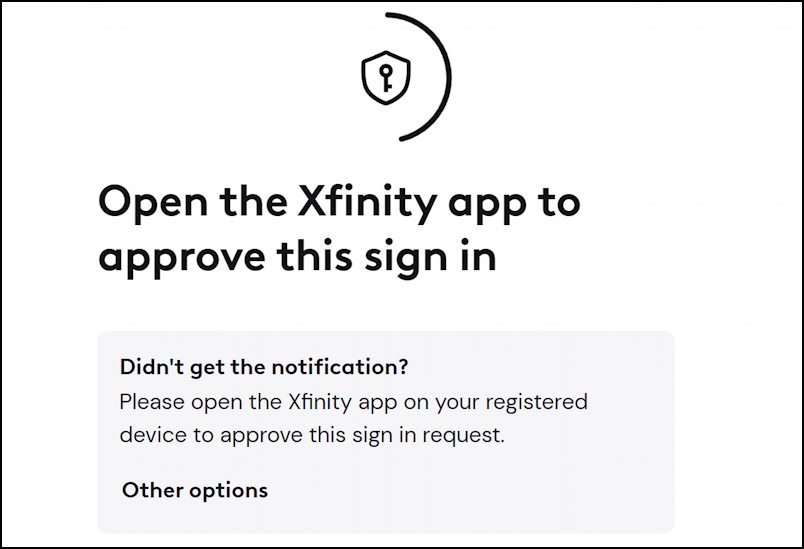 At this point you need to grab your smartphone.
APPROVE SIGNIN IN XFINITY APP
For this to work, you need to have already logged into the Xfinity app on your smartphone, whether you have an iPhone or an Android phone. In fact, I find that the first notification never works, so I have to request it twice (which can be done by tapping or clicking on "Other options"). Eventually, you should receive a notification on your phone similar to the following:
Tap on it and the Xfinity app will give you the chance to confirm you want to approve the login:
Tap on "Approve Request" (since it is you!) and you can put your phone back down.
AND YOU'RE ONLINE!
Meanwhile, on your Windows PC, it'll complete that final step:
And you're online! My experience is that the Xfinitywifi network sometimes has a fast network connection and other times it can be quite slow, but at least you're connected now. Good luck.
Pro Tip: I've been writing about Windows for many years and have an extensive Windows 10 & Windows 11 help area. Please check it out to find lots of additional tutorials and guides while you're here. Thanks!