I want to change my Instagram profile pic but am not sure how. I use Instagram on my iPhone. What's the trick, Dave?
When the Internet opened up for commercial use all those years ago, I don't think any of us expected it to end up hosting so many selfies. Heck, "selfies" wasn't even a word back then. But now whether you're on Facebook, Instagram, Twitter, Google Plus, Ello or Tumblr, it seems smart to have a folder full of photos of yourself nowadays.
Instagram is a bit more tricky to work with than most other apps, however, because it's designed just for mobile use. Sure, there's a Web interface, but even if you log in, you can't change your profile photograph. That you can only do from the iPhone app. So let's have a look.
Start by going to your profile page in the Instagram app by tapping on the "card" icon on the lower right corner.
It looks like this: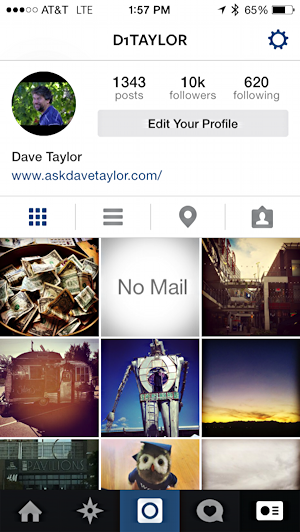 Want to see my profile on Instagram? Okay, go here: Dave Taylor on Instagram.
Now tap on your profile photo circle and a number of options appear lower down on the screen: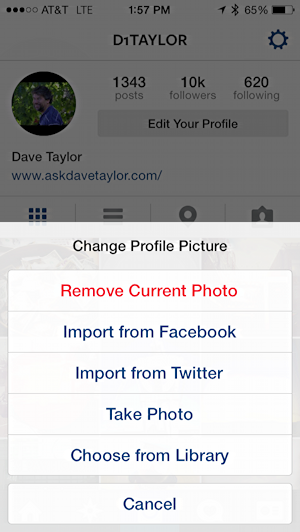 You can take a photo of yourself with "Take Photo", but let's make the assumption that you already have a photo you want to use.
To do that, tap on "Choose from Library"…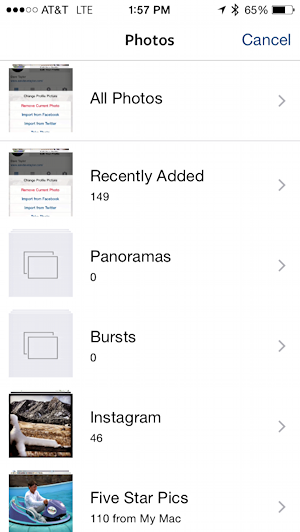 I have a great photo in "Five Star Pics" I can use, so I'll tap to go into that album, then find the image.
Once you're looking at the image you can tap-drag to move around and pinch out to expand things. A circle will be superimposed on the image to help you identify the end result: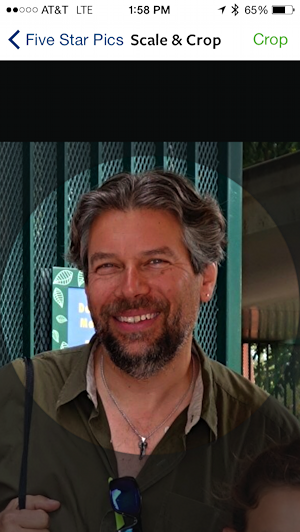 That's looking good! And it's from a photo just prior to my kids and I heading into Disneyland, so even the location is terrific!
Look good? Tap on "Crop" and you're done: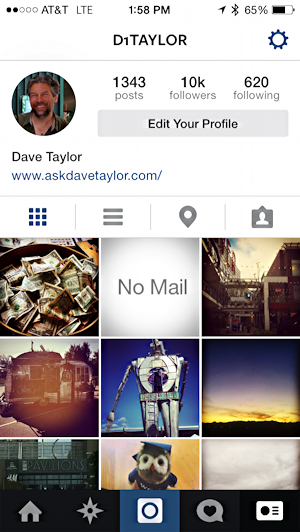 And that's how ya do it.
Don't forget, you can find me on Instagram too if you'd like!