I'd like to upload photos to Pinterest and have them link to specific content on the Web. How do I get that to work?
Pinterest was originally designed as a sort of visual bookmark sharing service so when you "pin" a Web page to one of your pinboards on the service, it automatically links to the right place and works as you'd hope. To upload a photo and then have it point to a specific page or site, however, is a bit more work. But it's not too bad, so stick with me.
The first step is to log in to your Pinterest account and have a photo, infographic, or other image ready to upload, either on your desktop or elsewhere on your computer. (this is harder to do on a tablet or smart phone, but the process is fundamentally the same).
Here's my Pinterest home page: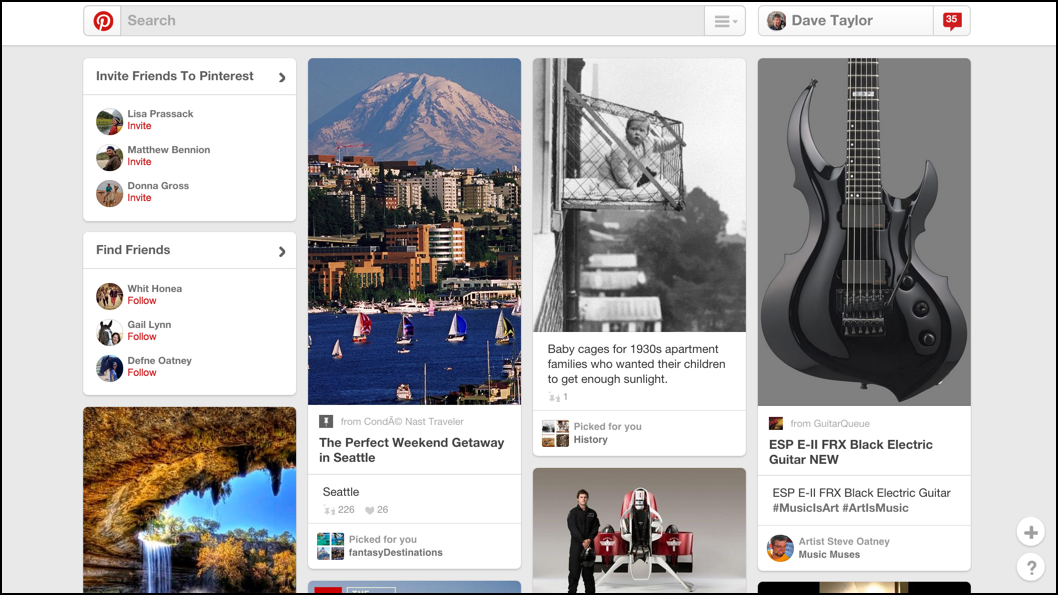 The most important thing to see here is on the lower right: the floating "+".
Click on it to add something to your Pinterest account. The pop up that appears is pretty self-explanatory: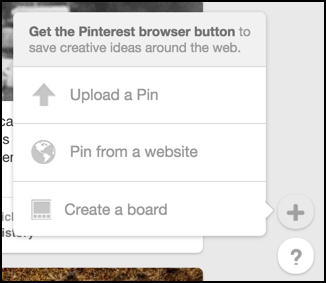 Click on "Upload a Pin" to proceed.
A mostly unnecessary step essentially has you make the same selection again, but it's just an artifact of how Web pages can request uploads:
Okay, click "Choose Image".
Now a standard file selection dialog window will pop up.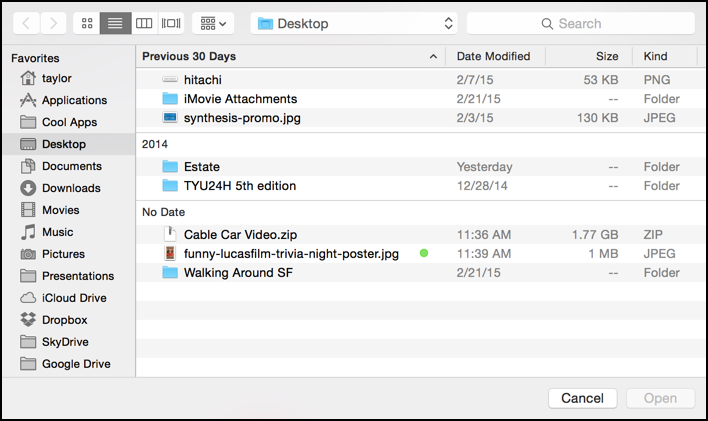 I'm uploading the photo "funny-lucasfilm-trivia-night-poster.jpg" so that's what I'll select, then click on "Open" on the lower right.
The file is uploaded to Pinterest and I am now presented with the opportunity to pick which board, add a comment, etc: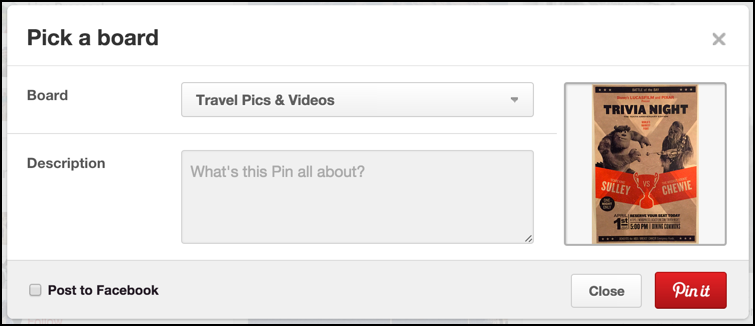 Choose the board that's the best match for this particular image. Not sure which you've defined or want to create a new one? Easy, just click on the menu and a scrolling list appears:
If you scroll through your own list and don't much like any of them, simply type in the name of a new board in the box box and click "Create". Easy enough!
For this particular photo, I'm going to choose "Travel Pics & Videos" as it's a good match.
Add a comment and here's what I'm ready to post on Pinterest: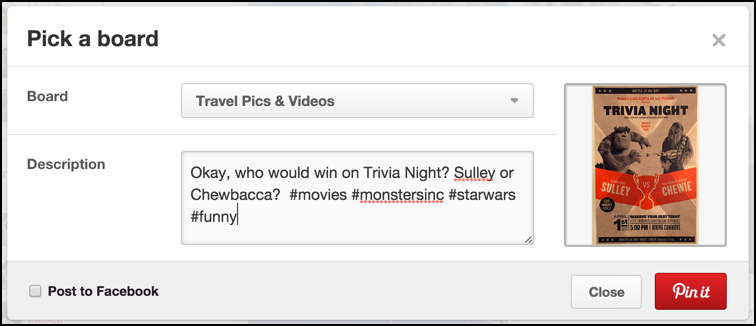 What's missing here? A target URL if someone clicks on the image.
<<sigh>>
We can fix it though! The next window you see once you click "Pin it" is this:

Click on "See it now" to proceed, or, if you're not fast enough, refresh your Pinterest home page to find the newly uploaded photo. Move your cursor over it and a few buttons magically appear: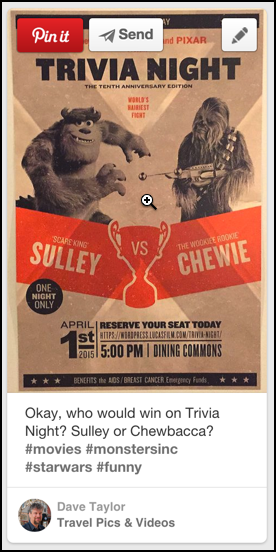 The top right, "pencil" button is actually how you access the edit feature.
Click on the pencil and a new window pops up: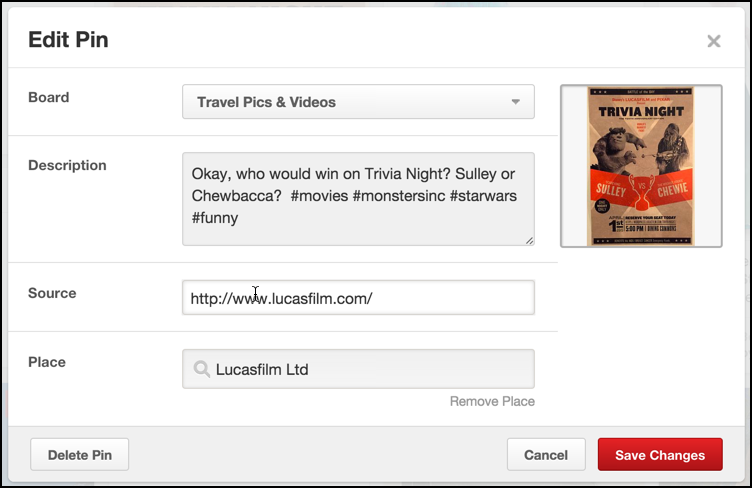 As you can see, it adds "Source" and "Place", both of which you can optionally fill in. I've identified where I took this particular photo, Lucasfilm Ltd. and am going to link the poster to the Lucasfilm Web site too by entering "http://www.lucasfilm.com/" in the Source box.
Everything looks good? Click on "Save Changes".
Now, finally, you're done and your photo has a proper URL link. A bit of jumping through hoops, but not too difficult to accomplish.
Don't forget to follow me on Pinterest too: Dave Taylor on Pinterest. Thanks!