I've been trying to get into a regular schedule with posting and sharing videos on my YouTube channel. So far, so good. But I'm confused: a friend said she can't embed my video on her blog page? How do I fix that so she can embed one of my vlog entries?
While a lot of YouTube stars seem to succeed simply by having their videos viewed on YouTube itself, either in the YouTube app, through the YouTube SmartTV app or on computers via the Web, there are a lot of other videos that work best hosted on YouTube and embedded on Web pages or other online content. Wordpress seems to be smart enough that it can turn a simple YouTube URL into all the embed code you need to have it show up on a post, but the YouTube "embed" link can still, confusingly, be unavailable.
So what's a budding YouTube star to do? Simple: Learn how to enable sharing and embedding from the advanced video manager settings on your videos as you upload them!
To start here's the evil message. You watch a video you like, you click on "Share" and see this:

Obviously cool and it sure makes it easy to share a video on Facebook, Twitter, Reddit, Blogger, Digg, and even some services I don't even recognize.
But click on "Embed" to get the embed code for a Web page and sometimes you just see this:

Definite bummer. To fix it on your own videos – you can't fix it for anyone else, of course – go to the Video Manager on your YouTube channel, find the video you want to have embeddable (is that a word?) and click on "Advanced settings". Lots of options:

None of these are what you want, however! Scroll down and the embed option is on the lower left:

That's the one to change. Click to check the box adjacent to Allow embedding then make sure you Save Changes and it's fixed!
Now when someone goes to the "Embed" link on your video they'll see this:

Notice in particular the "Show More" link. In fact, don't just notice it, click on it!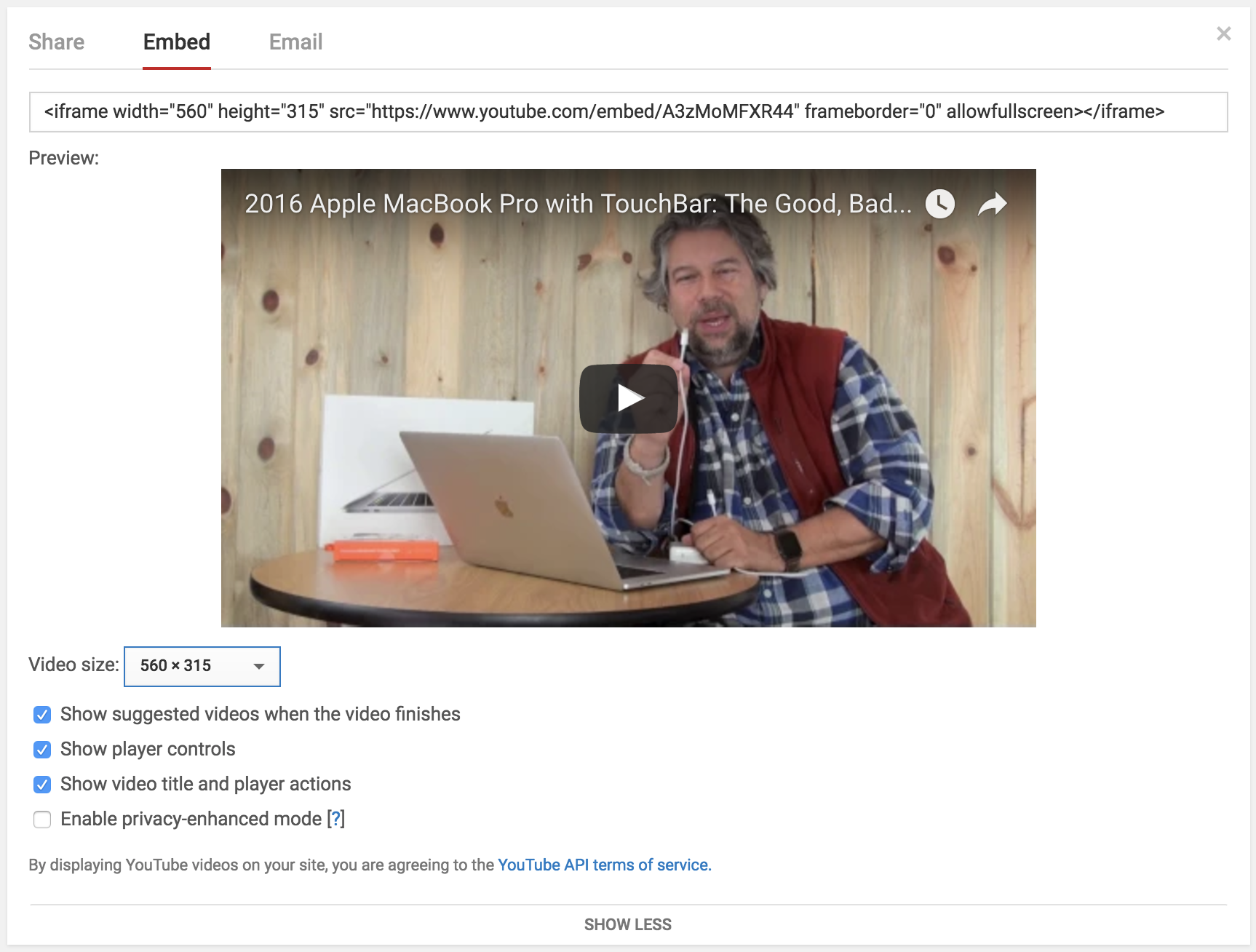 Not only can you pick what size you want the embedded video player to be on your Web page, but note that there are a number of useful tweaks you can make the embedded video itself. I usually uncheck "Show suggested videos when the video finishes".
That's it. Copy and paste the code and you've got an embedded video as easy as saying Bob's your Uncle! 🙂
Oh. and if you don't already, I encourage you to subscribe to my own YouTube channel: Ask Dave Taylor.