My sister sent me a bunch of photos to print but they're all in "PNG" format. I need them in JPEG or JPG format. How can I convert them with software on a Win10 system?
I'm surprised that the printing service you're using can't handle PNG (pronounce it "ping") format photo files, actually. Seems odd since it's a superior format compared to JPEG ("jay-peg"). The good news: You can convert each of the photo files you've been sent from PNG to JPG, though that seems like you're traveling in the wrong direction in terms of file format sophistication.
If you're curious, PNG stands for "Progressive Network Graphic" and it's the technological successor to GIF and JPEG (Joint Photographic Experts Group) (don't worry, there's not a quiz!) that offers the best of both formats. JPEG is commonly abbreviated JPG, btw, so they're really the same format when it comes to image files.
I've written about going in the opposite direction, from GIF to PNG, but let's add to the discussion by looking at what you seek; converting from PNG to JPEG.
Here's our test image on a Windows 10.1 system: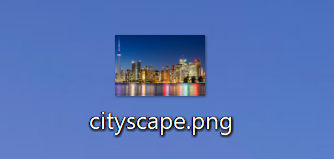 Double click on it and you'll be able to view the image in the Windows Photos app. Which looks really cool: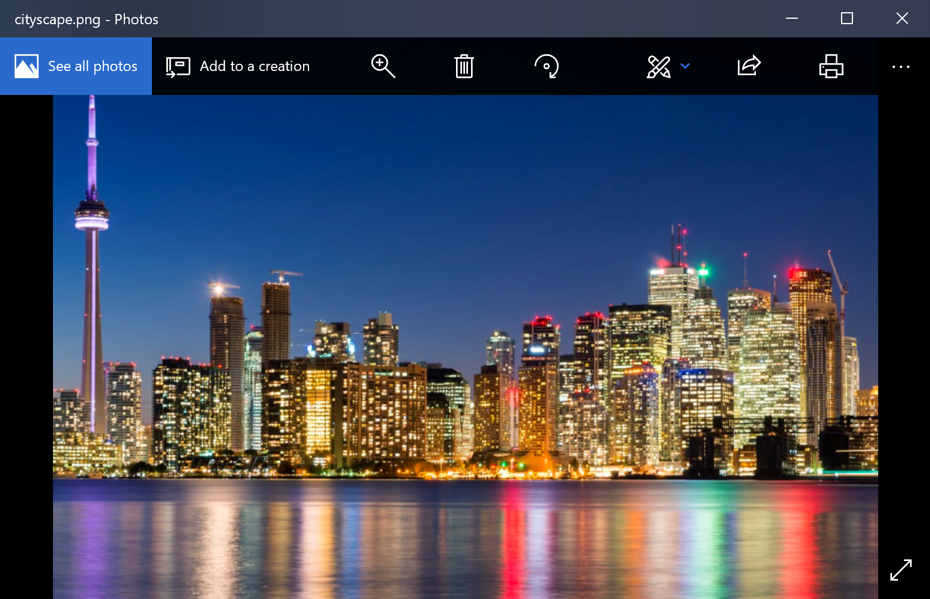 Gorgeous picture, isn't it? I can't clam credit; it's from a Microsoft Windows 10 "cityscape" theme.
Photos seems like it should be able to support saving as JPG, but it won't convert image formats. Instead, quit out of Photos entirely and right-click on the image file instead. A pop-up offers a second option for opening the PNG file…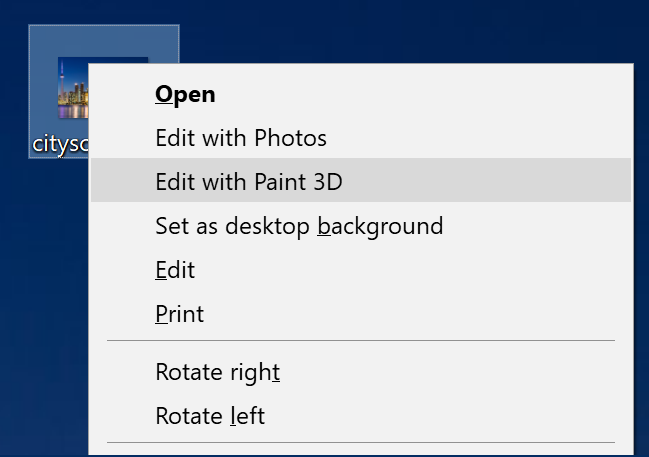 Don't get too concerned about the "3D" part of "Paint 3D". That's the program you want to choose, so select "Edit with Paint 3D" to proceed. Now the same image opens up, but in Paint 3D:
Still a pretty two dimensional program, but that's okay. With all its power and capabilities, we're going to ignore everything and just choose the folder icon on the top left of the (dark grey) navigational bar. A click and:
You can see how to proceed from here. Simply click on the "2D – JPEG" option along the bottom and the program will faithfully convert the PNG source image to a JPEG output image, ready for your printing service to turn into a printed photograph as desire.
I just hope you have a few, not a few hundred to convert!
Pro Tip: While you're here, do check out all our Windows 10 tutorials and how-to content. We've got lots!