My daughter has a Nintendo 3DS and wants to connect it to the Internet for some sort of multiplayer game. I am clueless about this device and didn't even realize it was Internet-ready when I bought it for her. Can you help me get her 3DS online?
Though you may not have realized it when you bought it, that little Nintendo 3DS is quite a sophisticated piece of technology with a lot behind the screens. Indeed, once you get it online, there's quite a bit your daughter can do with it, so it's probably a good idea to learn a bit more about how to use the device before you're surprised by what she's finding on that little screen.
By the way, we look at a tiny screen say that it's too small to watch or to use for reading or surfing the net, but I'll bet your daughter is perfectly fine with its size. Something to think about, for sure.
The Nintendo 3DS does have a built-in wifi system and a fairly straightforward method of hooking up to a wireless network, but there are a lot of steps involved and I would strongly encourage you to have the stylus available if you're going to need to enter a network password to get connected.
To start, tap on the HOME button, then move right until you get to System Settings: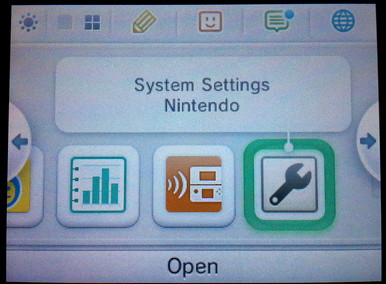 Select System Settings and you'll have a number of options from which to choose: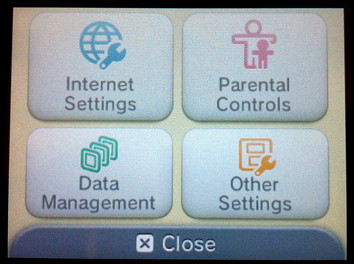 Notice the Parental Controls. If you're worried about your daughter going onto the Internet and finding stuff you'd prefer she didn't, this is somewhere you'll want to investigate further once you have the 3DS all configured properly.
For now, however, tap on "Internet Settings".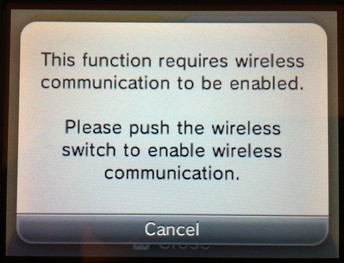 What the heck? Turns out that there's a small switch on the right side of the Nintendo device that turns wifi on/off:
Simply slide the switch towards the hinge and the little indicator above the wifi graphic will illuminate. Now you're ready to proceed…
On the upper screen, you'll see this if it's the first wifi Internet connection you've ever made on the 3DS: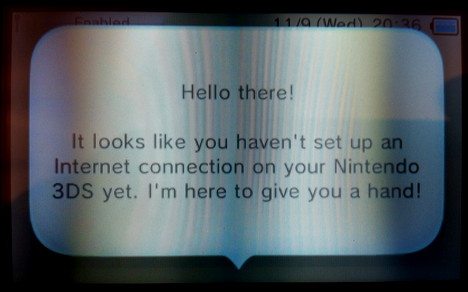 On the lower screen, however, you'll see the little smiley guy and – behind him – some buttons, the most important of which is "Connection Settings".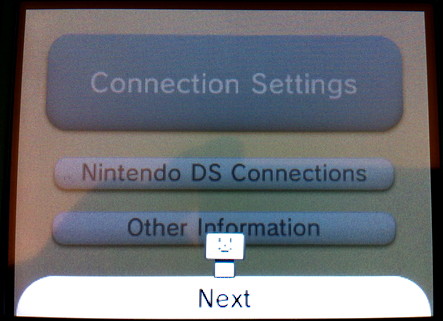 Tap on "Next" to proceed, and on the upper screen, more helpful info: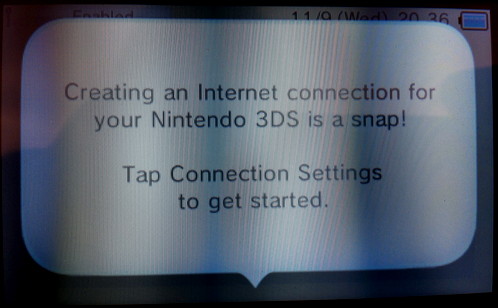 Finally, on the lower screen, you can tap on "Connection Settings"…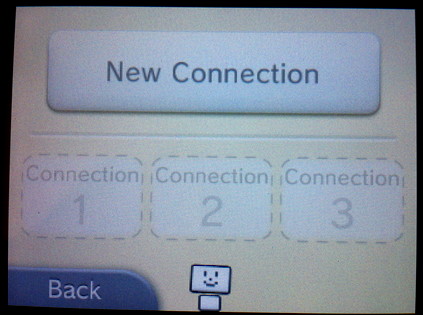 The cheery little dude offers two options at this point: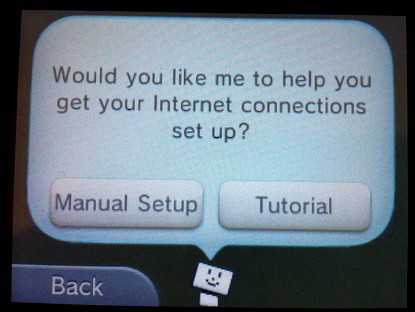 This stuff's easy, though, so select "Manual Setup" and you'll be able to jump in and set things up quite a bit faster. First step: search for an access point: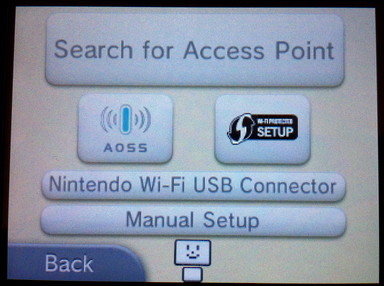 Tap on "Search for Access Point" and it should find your wireless network, along with any others that are within range: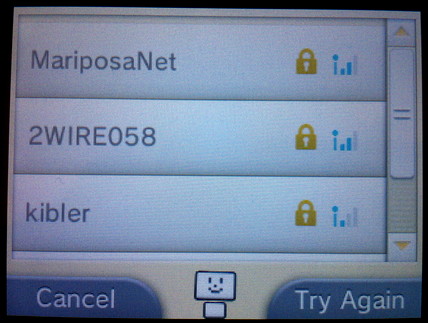 You can see by the orange padlocks that all of the wifi networks in this area are secured. That's good. I'm going to connect to "MariposaNet" so I'll tap on its name. Now I'll need to enter the network's security password: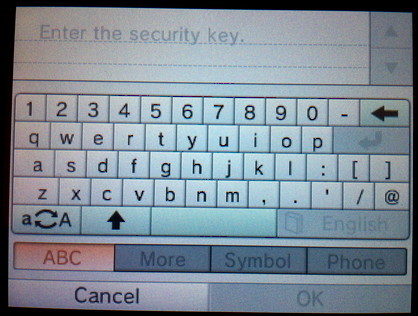 This is where I strongly recommend using the stylus. It's a very small screen!
Enter the password for your network, then tap on "OK" on the lower right. It won't test it yet, however, because it needs to know what network connection slot you want to use: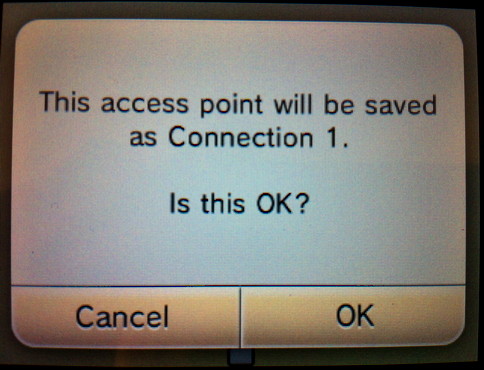 Yeah, tap on "OK". Now it's ready to test…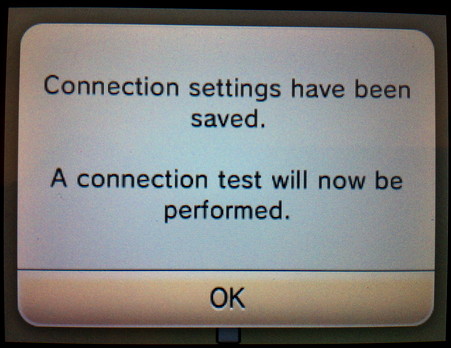 No, really, we're ready to test. Tap on "OK" again…

Gosh that little guy is cute. (twiddling thumbs, waiting for the network test to proceed)
Eventually, look at the upper screen and hopefully you'll see this: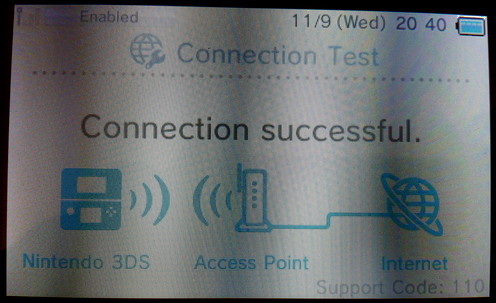 While on the lower screen we get an explanation of what's transpired:
Tap on "OK" one last time and your Nintendo 3DS is now on the Internet and you're good to go: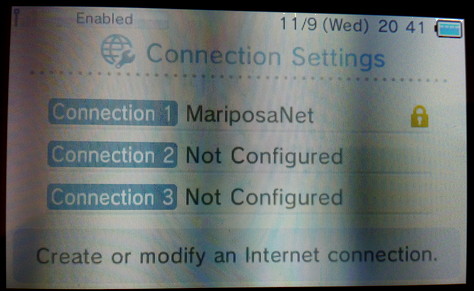 If the 3DS failed the network connectivity test, the most likely reason is that either you have the wrong network password or you've entered it incorrectly. It's critical that you enter it exactly — and I mean exactly — as written or otherwise specified.
If that still doesn't solve the problem, try taking the 3DS somewhere that has a public, open network without a password and see if that works. If it doesn't, there might be something wrong with the 3DS…
Good luck, and good luck with your daughter!