My daughter gives me USB drives with music she's recorded as MP3 files. I love it, but I want to share them with my friends on my phone. How do I easily transfer them from my Windows machine to my smartphone?
If you're already living in a Windows world, then you have a great solution integrated into your system once you get it all configured: OneDrive. It's Microsoft's cloud storage system and not only will it let you easily copy those files to your smartphone, it will also give you a permanent storage solution so you can enjoy those songs forever.
Now don't be too intimidated by "once you get it all configured" because if you have a Microsoft Live account — which you probably do if you're running Windows as it's hard not to have one set up  — then you've got everything you need, you just need to sign in to OneDrive on your Windows PC.
To start, you'll need to find the file that you want to share. Mine is "Solo Flight" and it too is an MP3: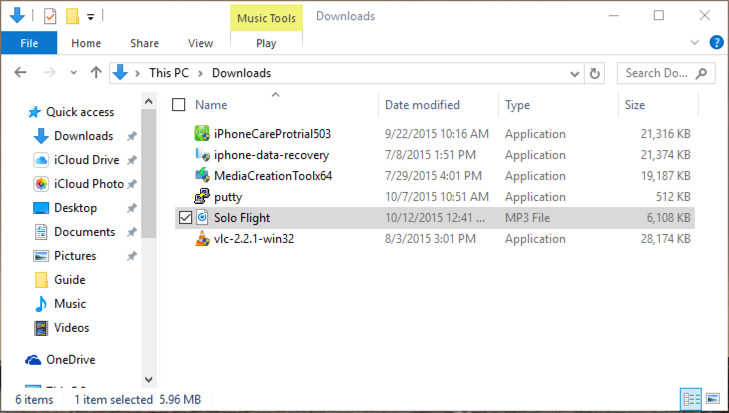 In this case, I'm running Windows 10 and using the File Explorer. Notice on the lower left OneDrive. That's the target. If you have never used it before, click on it and sign in. That's really all you need to get it set up and ready to use.
Let's have a peek at how OneDrive is set up:
Hey! What's that "spying.on.sh" file? Oh, yeah, something I wrote. Okay, we can safely ignore that one. 🙂
Still, easy enough to work with, as you can see. Just another folder on your computer that magically also synchronizes with the cloud version somewhere on the Internet.
Go back to the original folder that contains the music file in question, then simply drag and drop the file onto OneDrive, like so: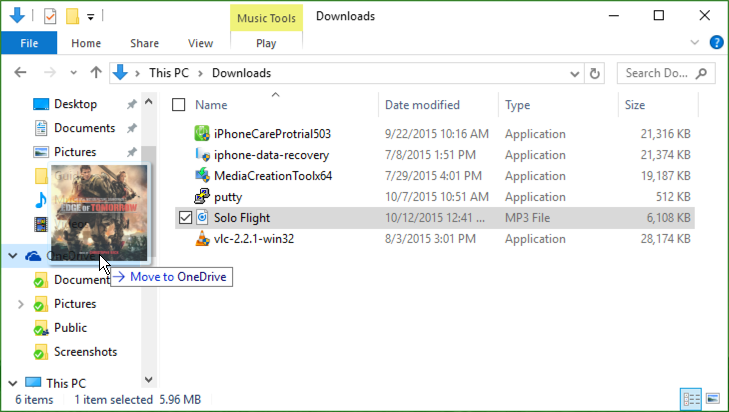 Notice that Windows 10 is being smart and showing a graphical preview of the mp3 file. That might not happen with your daughter's music, but regardless, drag and drop does the trick…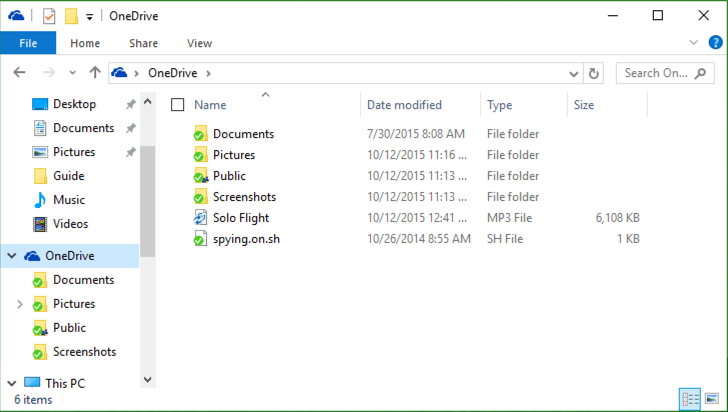 There it is, safely stored on your OneDrive account.
Now you can view the contents of the directory through the OneDrive Web interface:
Very nice, and again, the album cover has magically shown up again too. Since this is a Web interface, it means you can access this content from any computer with a Web browser once you've logged into your OneDrive account. Darn handy!
Now for Android or iPhones, you'll need to download and install the OneDrive app from the appropriate app store, but that's a breeze. Android Play Store or Apple App Store.
Now on the Android smartphone, once you're logged in to OneDrive, it's a breeze to use: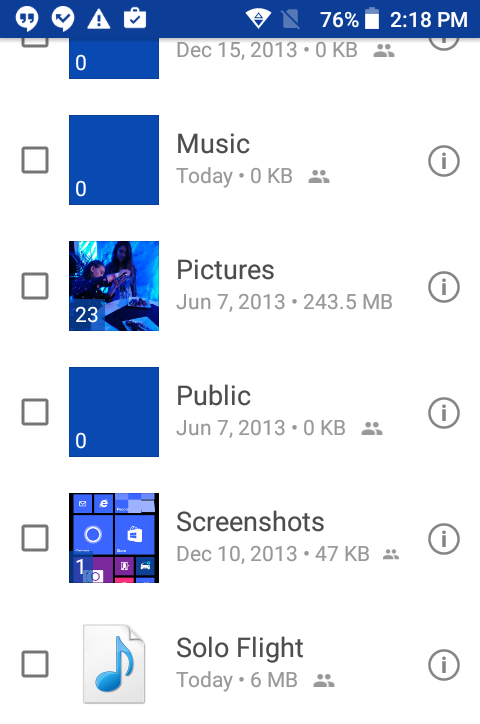 Better yet, tap on the song and…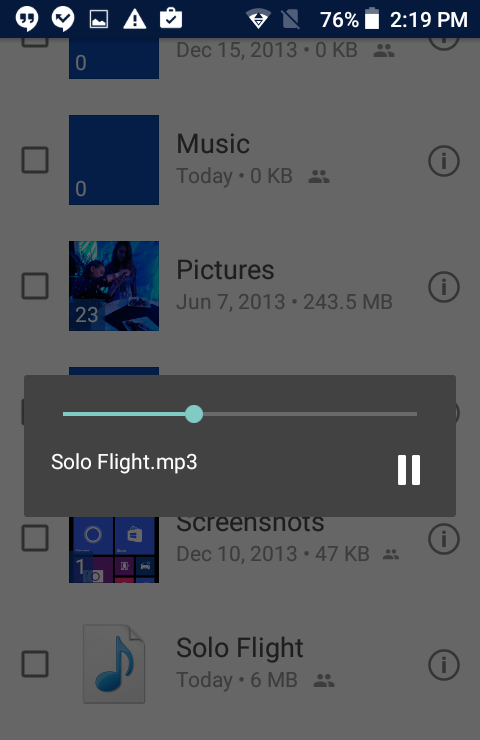 If you're an iPhone fan instead, okay, the OneDrive app's still darn easy to work with: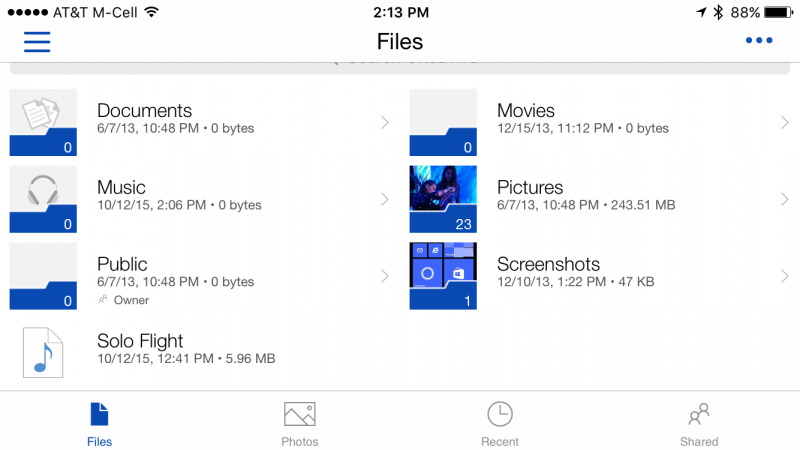 And if you tap on the MP3 file itself it'll immediately start playing. Easy enough!
So that's my recommendation for the easy way to share your daughter's MP3 songs with your friends!