I have written a book and I want to self-publish, but I am not sure how to choose a self-publishing company. Which self-publishing company is best and what's the difference between them anyway?
Many books have been written about self-publishing, so I can't do the subject justice in a short post, but here is an overview.
First, let's define a couple of terms:
"Self-Publishing Companies" – If you pay another publisher to publish your book, they are a subsidy (a.k.a. vanity) publisher. This is not self-publishing, and it is almost always a bad idea. Costs are high, and sales are low. They imply that they will get your book into bookstores, but do not expect that your book will be on sale at your local store. A simple way to spot a subsidy publisher is by who owns the ISBN. If you buy a block of 10, 100 or 1000 ISBNs from Bowker, you are the publisher. If not, you are not.
Print on Demand (POD) is a type of printing, not a type of publishing. Most subsidy publishers use POD to produce books, so that has created some confusion, but you do not have to use a subsidy publisher to use POD. With POD, books are literally printed, bound and shipped one at a time, as they are ordered. That makes your per copy cost high, but it can work for some books.
Self-publishing can be a great way to get a book out quicker than with a traditional publisher, and it is possible to make more money with self-publishing. It is also possible to lose your shirt, so tread carefully. Here are a couple of models for self-publishing your book.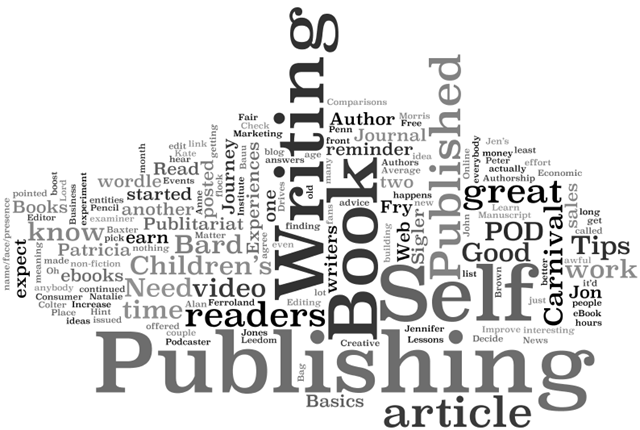 True Self Publishing
– To really self-publish a book, you need to be responsible for all aspects of producing, distributing and marketing your book. That includes: establishing your publishing company name and getting a block of ISBNs, hiring editors and designers to get the book ready to publish, getting bids and selecting a printer, finding a distributor for the book, creating and executing a marketing plan, and anything else that comes up along the way. The costs will depend on how much you do in-house vs. outsourcing, how many books you print, and how much marketing you do. You may also have costs for warehousing, fulfilling orders, etc.
Expect to spend anywhere from $5000 to $30,000 or more. There are so many variables it is hard to be more precise than that, but here is how it breaks down:
Buy a block of ISBNs (~$300). Hire a very good designer to layout your book and design a cover ($1500 – $5000 or more). Get printing quotes from at least 10 (20 is better) book manufacturers. The cost varies a lot (up to 300%) between printers for the same specs. Use book manufacturers, not your local print shop that says they can do books. Before printing, talk to a couple of book distributors to see about getting distribution. You will not get in to the bookstores without them. They will take 55 – 70% of the cover price. Plan on spending at least a few thousand dollars on marketing and promotion.
Print 1000 to 5000 books ($1500 – $10,000+), depending on what you realistically think you can sell within a year or so. An alternative to printing 1000 or more books is to run a smaller quantity (100 – 500) with a digital short-run printer. Your out of pocket costs will be lower than printing thousands of books, but your cost per book will be much higher.
There is a lower cost option, if you want to start on a shoestring. Buy a block of ISBNs (~$300). Hire a decent designer to layout your book and design a cover ($500 and up). You may be able to do the design yourself, but amateur design is easy to spot, and it could affect your book's chances of success. Set up the book on CreateSpace using their Pro Account ($39). Your book will be available on Amazon.com and may be listed in the data bases of major book wholesalers. When you sell from your website, send orders to the CreateSpace order page, because you make more money per sale than you do selling through Amazon. Let Amazon sell to the people who learn about your book on Amazon. You can also buy a supply of books from CreateSpace if you want to sell directly to customers at speaking engagements or other events.
A note about CreateSpace: You can use a CreateSpace ISBN and buy other services from them, but that makes them a subsidy publisher. The model I just described uses CreateSpace as a POD printer, a better choice. In this model, you are the publisher because you own the ISBN.
Before you do any of the above, no matter what option you choose, have a marketing plan. In fact, do that before you write a word of the book. Know who will buy the book and why, and how to reach them.
There is a lot more to know about self-publishing, but this at least gives an overview. I strongly recommend Dan Poynter's
The Self-Publishing Manual
. Dan is the expert on self publishing, and he was self publishing when self publishing wasn't cool.
This is a contributed article from Cathy Stucker. You can find hundreds of articles about self-publishing and more at Cathy's site, http://SellingBooks.com/
.