It's so frustrating! I just plugged my new Kindle Fire HD into my computer and… nothing. The device shows up on my Windows 7 system, but I can't get to the files within. What am I doing wrong? I really want to drop some photos onto the device to share with friends…
If you're not seeing a message on the Kindle about you possibly needing special software to access the files on the device then I'm guessing that your device is still locked and so, as you'd actually want if you think about it, there's no way to actually see the contents of the Kindle Fire itself.
Of course, the question becomes "how do you set up your Kindle so it's locked and requires a password", and for that, I have an article with step-by-step details you should check out: enable a security password on your Kindle Fire HD. [link coming soon!]
To access the files, indeed to have the device truly show up on your Win7 system in all its remote drive glory, plug it in, then unlock it.
Otherwise, here's what happens…
I plug in the Kindle Fire to my PC and it pops up a standard external drive addition window: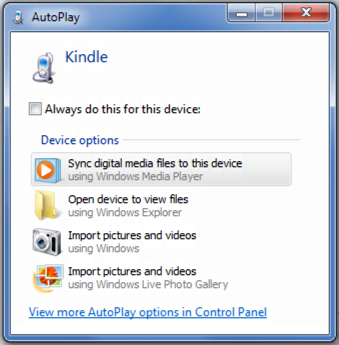 "Open device to view files" seems reasonable, but the screen's blank, as if the device is empty. Yikes.
Go through "Computer" and file explorer and again, the Kindle shows up as expected: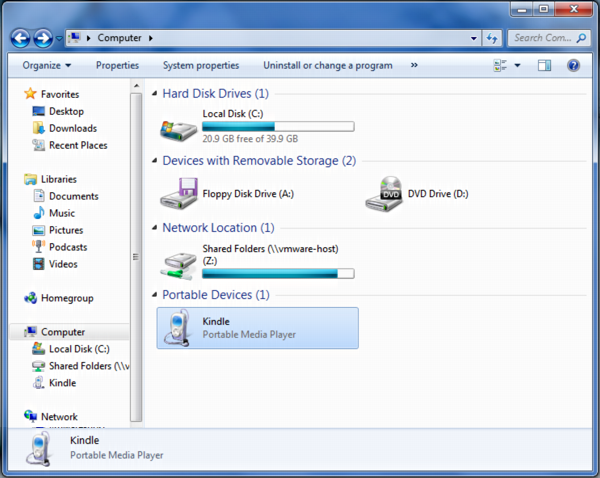 But if you try to look inside, it's completely empty. A void. Not good.
Meanwhile, on the device itself, I see an advert for an Intel Ultrabook and a lock icon on the right: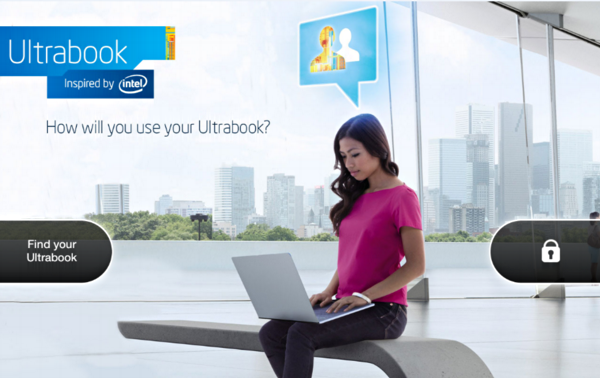 There's the problem! Unlock the device — while it's still plugged in — and suddenly you can view the contents of the "Kindle" device in Windows:

Note that the 16GB Fire HD actually only has 12.6GB free. That's a lot of space reserved for system files and data!
At this point I can double-click on the internal storage and see what's on the device itself: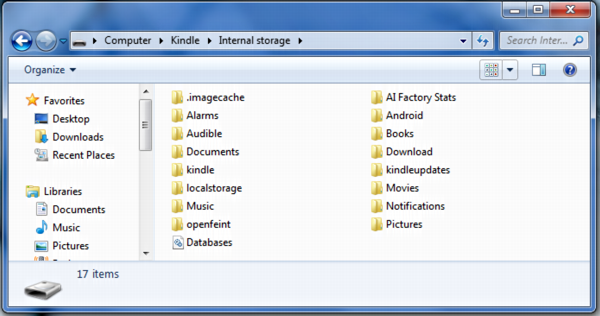 To add photos, simply drag and drop them from your PC onto the "Pictures" folder. Easy enough!
In a nutshell, always make sure any devices you hook up to your Win PC are unlocked before you try to access them from the PC itself and you'll be fine.