Invoices. They're a fact of life in the business world, whether you're a Fortune 500 company or an entrepreneur working from your kitchen table. But getting them paid? That's not always so easy…
Wouldn't it be great if all your clients paid their invoices on time and in full? No "aging" of invoices, no "reminders" needed, just a simple transaction where you send the invoice and they issue payment promptly and without hassles.
I'll be honest as a business person, that while there's no magic formula to get all of your clients to pay on time, there are some smart strategies that can help you maximize work time and billable hours and minimize the tedium of followup and accounting.
Here are five of my best, after years of sending invoices and dealing with the associated hassles…
1. Review due dates and late fee policies in the beginning
Nobody likes to talk about penalties for late payments with a new client, but if you want to get paid on time, it's a must. As you review your contract with each client, make sure they understand your due dates and late fee terms. Let them know you expect them to pay you on time, or communicate with you at least 72 hours in advance if they can't pay by the due date.
Be reasonable and willing to work with people, but don't come across as a pushover. Don't dismiss your late fee policies or clients will take advantage of you.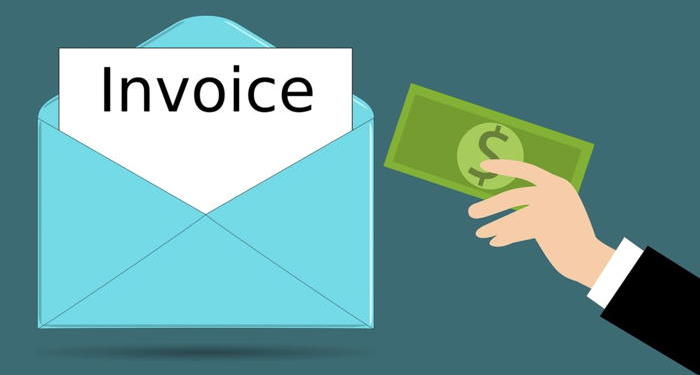 You may also want to let clients know invoice aging isn't an acceptable way to handle your invoices. Invoice aging is a strategy used to put off paying invoices for a month or two (regardless of due date) to maximize interest being earned in business accounts.
Some clients are happy to pay late fees when the interest they'll earn is greater than your late fees. Don't put up with that. Let your clients know the due date is non-negotiable and chronic late payments will result in a termination of the project. If they won't agree to your terms, don't work with them.
2. Make invoices payable from the invoice document
When you request a payment electronically, make it easy for the recipient to pay you. Place a link in your invoice document that will take the recipient directly to the website where they'll pay you. For example, if you get paid through Paypal, provide a link to Paypal. They'll need to sign in to their account first, but providing a link takes the tedium out of the process.
Another way to make invoices payable directly from the invoice is by using Freshbooks. Freshbooks is a cloud-based automated invoicing service built for people who want to get paid fast. Instead of sending them to Paypal's website where they have to sign in, your clients can pay you with their credit card directly through the invoice. If it suits your industry you can also request a deposit from a client as a percentage of the full invoice when you're just getting started.
3. Send invoices at least two weeks in advance
Sending out invoices a month before they're due is too soon for most industries. Most businesses should send invoices no more than two weeks in advance. This gives people time to review the invoice and schedule a payment to go out.
4. Specify an exact due date and time
Specifying a due date sounds obvious, but it's often missed (unknowingly). Many people send invoices without a specific due date, and wonder why they never get paid. Invoices that say things like, "due at EOM" and "due 30 days from receipt" aren't due dates, and they won't get you paid on time.
If you want your money on time, you need to set specific due dates for your invoices. For example, "May 5, 2019" is a specific due date. "May 5, 2019 by 6:00 P.M. PST" is even better. Adding a time to your invoice due dates gives clients a push to prioritize your payment. Without a time, a client might put off your payment thinking they'll get to it at the end of the day only to forget about it. Attaching a time to your due dates makes it clear that they must schedule your payment into their busy day.
5. Enforce your late fee policy
So your client didn't pay on time even though they agreed to, and now you've got to impose a late fee on them. Don't let them slide. Send a second invoice with a total that includes applicable late fees and how late the invoice is. For example, stamp the invoice with "30 days past due."
Once the second invoice has been sent, follow up with an email or phone call to let your client know you've sent a second invoice. Following up makes it clear you're not going to let them slide.
Invoicing to get paid on time requires courage
Getting paid requires putting your foot down and not entertaining excuses. Anyone can send an invoice and hope to get paid. If hoping to see your money isn't enough, the tips outlined in this article will help.