A company has reached out and asked me to publish some content on my site about them. They're offering to pay me a small fee, but insist that the links not be "nofollow". What's a nofollow link and is this generally a good idea?
You have hit on one of the great debates surrounding Google's search engine and similar search tools, like Bing and Yahoo: They use a highly complex formula to figure out site and page "ranking" and then use that as the basis for what are known as Search Engine Results Page placement. If you do a search for a competitive phrase or keyword and a desired result appears on the first page, for example, that's considered a great SERPs result. There's lots of data that indicates having your pages appear on the first or second page of a key search result makes a significant difference in overall site traffic.
What's the controversy? Google says that it's bad for sites to sell links, but Google does just that with its massive AdWords advertising business. This matters because one of the most important ranking factors for a given page is the rank and quantity of other pages pointing to it; if your pages are linked from highly esteemed and valued sites like, say, NYTimes.com, Whitehouse.gov or the Google home page, they're going to rank really well. Many savvy sites, therefore, realize that if they can have lots of good, credible sites pointing to them, they'll do better in the SERPs and therefore get more traffic. Makes sense.
But, again, Google says nyet! No sites should be selling links! In fact, there's a special kind of link you should use any time you want to link somewhere but not offer that site any of your precious "rank juice": nofollow. By its very design, it won't help the other site have its linked page rank higher, but it can still reap plenty of benefits from a visibility and branding perspective.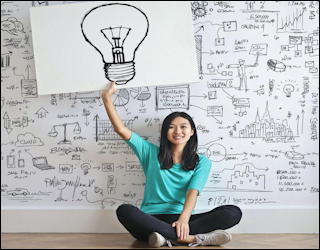 Most companies doing SEO through link building, however, would rather write a check than do the harder work of producing great content and encouraging people to just link to it because it's cool. And so this company has reached out to you and offered $$ in return for a link. You get some cash out of the deal and they get another inbound link that helps them rise higher in the search results. A win:win, as long as you don't worry about Google figuring out that's what happened and penalizing your page for selling links. No surprise, these are known as dofollow links to differentiate them from nofollow.
Some companies understand the dilemma and might offer a lower payment for one of these nofollow links, and some ad networks require you to "nofollow" any merchant links you include on your own pages as a matter of good practice. But should you?
HOW TO MAKE A LINK "NOFOLLOW"
The easiest way to turn a regular Web page link into a nofollow link is to simply delve into the HTML source. Don't worry, it's not too crazy convoluted. As an example, perhaps I want to link to a favorite place of mine, the Denver Museum of Nature & Science in Denver, Colorado.
Knowing that their Web site address is https://www.dmns.org/, it would be easy to select the desired words – in this case the name of the museum – click the link icon in my Web page editor [WordPress, in this instance], then type in the URL. The result in text/source/html mode would look like this:
<a href="https://www.dmns.org/">Denver Museum of Nature & Science</a>
Not too complex, right? To make it a nofollow link, all you need to do is add the following: rel="nofollow". That's it. Make sure that there are spaces before and after elements, as shown, and that you aren't using smart quotes (like in Microsoft Word) and the resultant HTML will now look like this:
<a href="https://www.dmns.org/" rel="nofollow">Denver Museum of Nature & Science</a>
See the text in bold? That's the nofollow addition. Not too hard to add to an HREF at all!
Now whether you should nofollow these sort of links or not, well, that's up to you. Google would say yes, any link that's not a natural connection to a page or other content you want to write about should be nofollow. But there are plenty of sites that eschew the Google guidelines and offer paid links of various sorts. The only problem is if you do accept paid links and then get into trouble with Google, there's no indication that's occurred. Your pages just won't rank as highly as they otherwise could, which will adversely impact your own site traffic. So… trade offs.
Good luck deciding how to proceed!
Pro Tip: I've written quite a bit about Search Engine Optimization (SEO) over the years. Please check out my SEO Help Library for more tutorials on these common questions and issues. Thanks!