There's a lot I like about my Chromebook but having to type in my Google account password every time I wake it up is definitely not one of them. Can I just unlock it by proximity to my Android phone instead?
ChromeOS has a lot of unlock options, actually, so if your device includes the necessary tech, you should be able to use biometrics (your fingerprint, for example) to log in. All allow you to set up a PIN code as an easier alternative, however, which is how mine is configured.
The implication of your question is smart too, I'll note, because it means you have a complex and therefore tedious to enter and impossible-to-guess password for your Google account. If it's mydoglovesme! go change it now to something that isn't guessable words or a phrase and includes digits and more punctuation! A dozen or more characters is entirely acceptable for an account password of this importance.
Now, the good news. Google does indeed have the ability for your Android phone to unlock your Chromebook, once you have it all set up. The tech is known as "Smart Lock" and it starts with you checking your phone setup.
SMARTLOCK ON AN ANDROID PHONE
Grab your phone, unlock it, and go into Settings, then Security & privacy…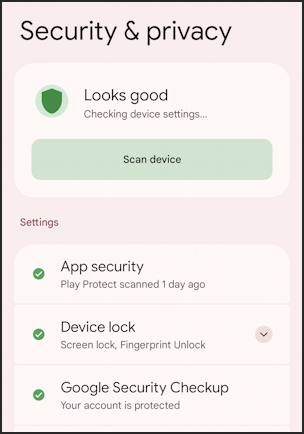 If you haven't done a device scan recently, why not tap on "Scan device" and let it check all is well? Once you're done, go to "Device lock" and tap on it…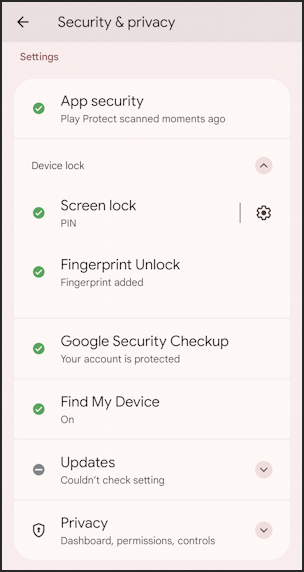 As long as you have at least one Device lock open enabled, your phone won't just sit in the unlocked state and can then be used as a remote unlock token for your Chromebook. I have both Fingerprint and PIN enabled. If you have something similar, it's time to proceed. Put down your phone and grab your Chromebook!
SETTING UP SMARTLOCK ON CHROMEOS
Though the service is called "smart lock" it's really about UNlocking your device. Log in to your Chromebook, then go to "Settings" (easily done by clicking or tapping on the gear icon in the pop-up you get from tapping on the time display in the Shelf). Then look for "Connected devices".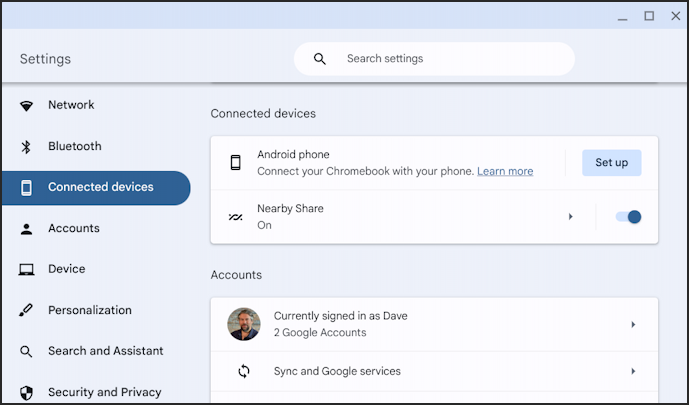 Notice that I don't have any currently configured Connected devices. No worries! A click on "Set up" and it will lead us through the necessary actions to get it configured properly. To start, a primer on what it can offer: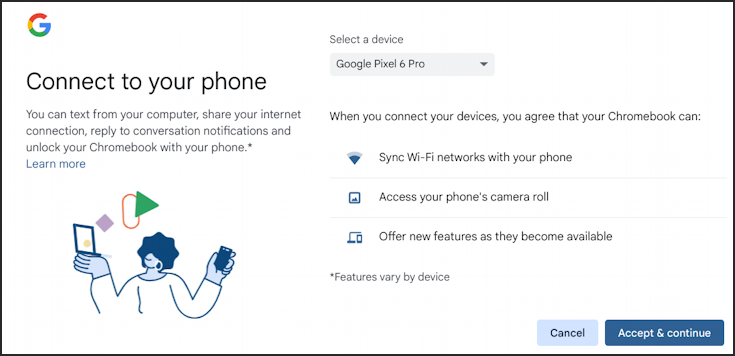 Perhaps amazingly, it's chosen the right phone from my many Android phones. If you aren't seeing your phone here, make sure that your Chromebook and your Android phone are both signed into the same Google account, that's a requirement for this to work.
To proceed, click on "Accept & continue".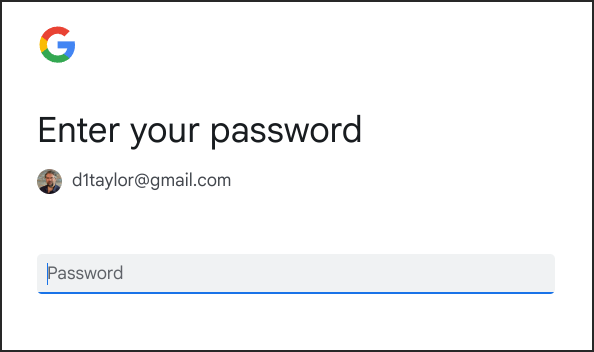 You'll want to verify it's you (it would be a big problem for someone else to pair their phone with your device if somehow you'd signed into their Gmail or similar). This is the last time you'll have to enter your password. Once you do that, if your Android phone is properly set up with a security PIN, password, or similar (as shown earlier) it'll do all the work behind the scenes and after a few moments you'll see: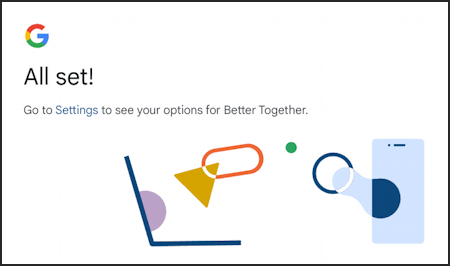 That's about as easy as it'll get. Then a few moments later a Notification will appear: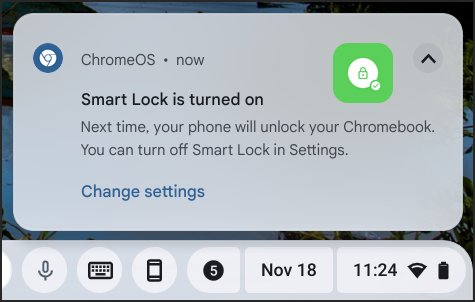 Sounds good! Now log out of your Chromebook.
SMART LOCK AUTOMATICALLY UNLOCKS YOUR CHROMEBOOK
Watch the login screen on your Chromebook. Unlock your phone (it requires you have your phone unlocked for what I hope are obvious reasons) and the information on the lock screen will change: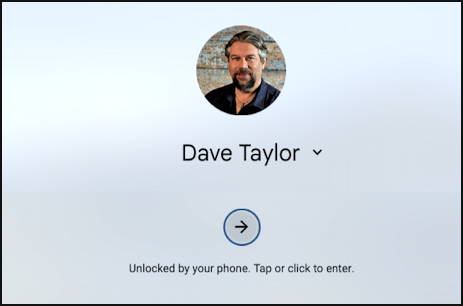 Can you see the bottom snippet? "Unlocked by your phone. Tap or click to enter." Tap or click. Done!
Now, while we're talking about the configuration and options with Smart Lock, it's worth going back into Settings > Connected devices and noticing some of the other options: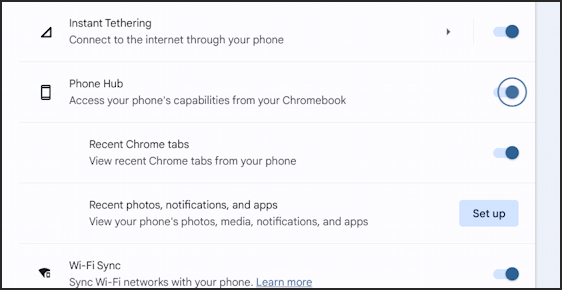 Good luck and have fun connecting your Android phone to your Chromebook. Lots of cool features to discover!
Pro Tip: I've been writing about Android and ChromeOS since they were introduced and have accumulated a LOT of helpful tutorials. Please check out my Android Help Area and ChromeOS Help Area while you're visiting. Thanks!