I have a couple of friends who are convinced that they're now living in "The Truman Show". They constantly turn on Facebook Live, which means I constantly get alerts. But I don't want to watch and I don't want these silly alerts. Can I turn them off?
The rise of Facebook Live has proven interesting because of how aggressively Facebook has put it front and center on the service, whether you actually tune in to any of the Live broadcasts or not. Seems like it wouldn't be too hard for the service to track whether you're an active "Live" watcher or not and stop popping up alerts if you never click on 'em to watch. But they don't.
Which means that like so much on Facebook, you can hope that they'll do the right thing and end up disappointed, or you can actually take matters into your own hands and modify your notification settings to match your preferences. Oh, and it's far easier to do this on the Web site than the mobile app.
So let's start there. Log in to the Facebook web site and choose "Settings" from the menu accessible from the triangle icon on the top right of the page. It looks like this: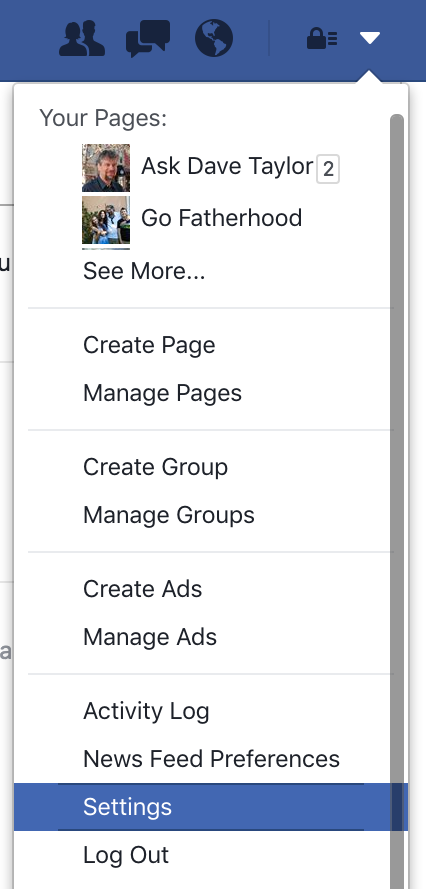 Now on the left click on "Notifications":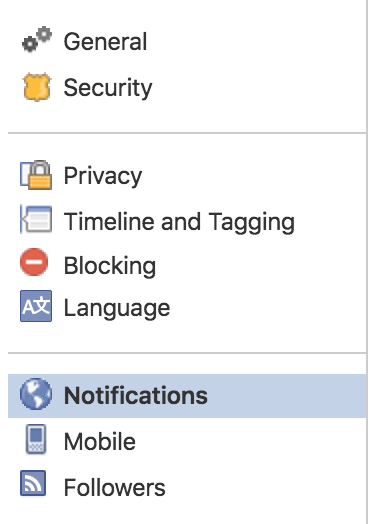 Now you'll see four basic types of notifications you can fine tune for your preferences and based on your desire to have Facebook interrupt you occasionally or a lot more often:
Click on the "Edit" option adjacent to the first entry, "On Facebook".
Now you'll see a ton of different notifications you can tweak and change: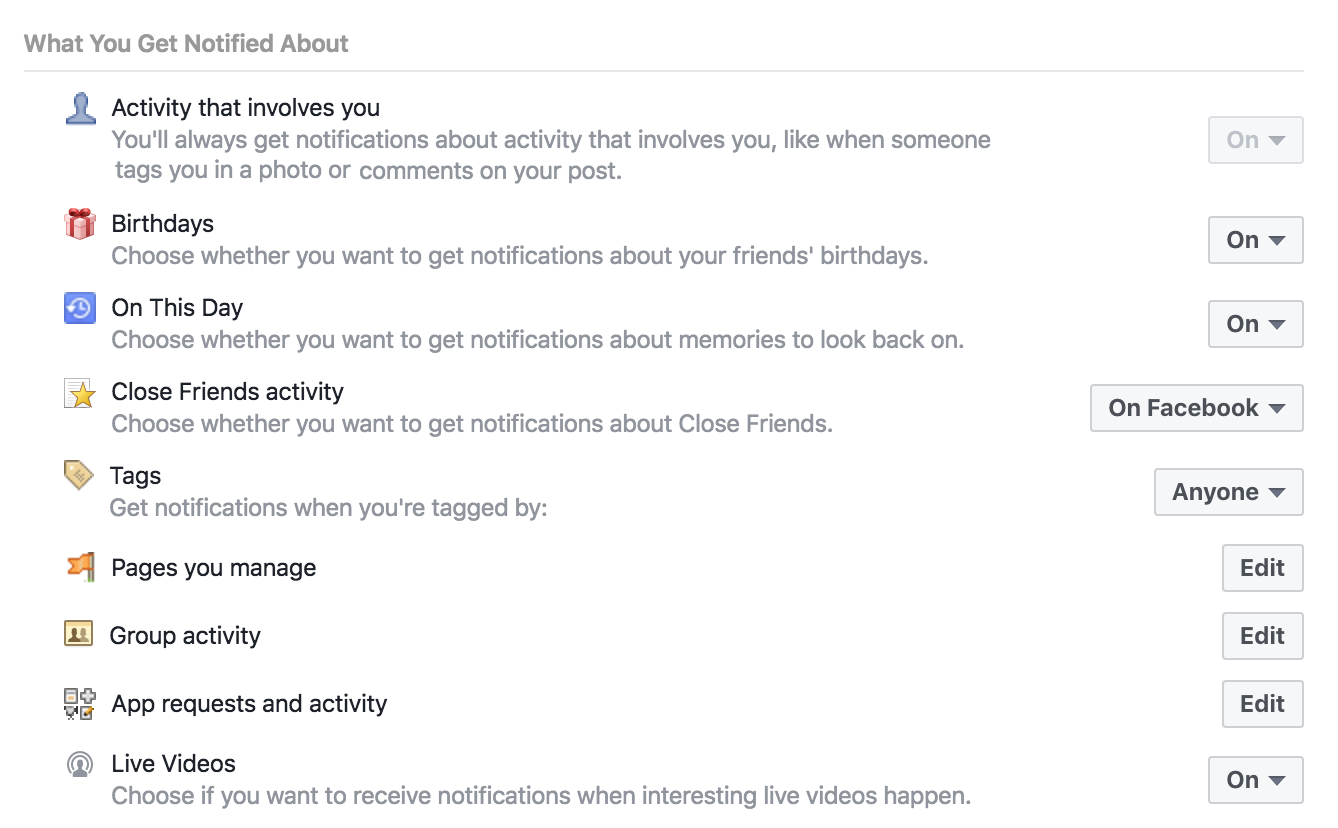 Look at the very bottom choice more closely: "Live Videos".
The line below it says: "Choose if you want to receive notifications when interesting live videos happen." Which begs the question "interesting based on who's criteria?" but that's another story!
By default, this is On, as you can see, but click on the word "On" and it turns out to be a menu of choices: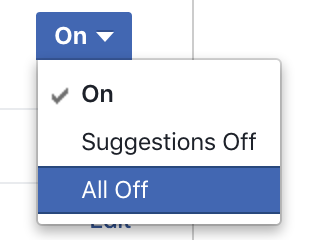 Turn off suggestions if you do want to know when your friends are actually doing Facebookk Live, or eschew it all by choosing "All Off".
And that's it. Done.