I overheard at a party that there are malicious third party apps that can sneak into your Twitter account and post content you never even know about. I'm a big fan of Twitter and this is pretty scary. How can I stop third party apps and sites accessing my Twitter account??
What you heard at that party is probably pretty accurate, actually, but unless you are awful at picking passwords or use hacked computers to log in to your Twitter account, odds are that's not a problem. What can be a problem, however, is that there are a lot of programs, apps and online sites that want to gain access to your Twitter account and you might be very quick to authorize them. Does MacOS X having access to your Twitter account pose a threat? No. But does some random funny Twitter joke post site having access two years after you last used it? Quite possibly.
Indeed, one of the great risks with authorizing apps to gain access to any of your social accounts, whether it be Facebook, Instagram, Pinterest, or Twitter, is that you'll forget you did that. Years later that app – perhaps now owned by someone else or another company – still has access to all your account internals, including DMs, the ability to post on your behalf, etc. Obviously, not good.
So let's jump onto Twitter.com and I'll show you how to go through your list to see what apps are authorized and then how to stop or unauthorize a specific app or program from accessing anything about your Twitter account. To start, here's the screen you've probably seen plenty of times from a site or program requesting access to your Twitter account: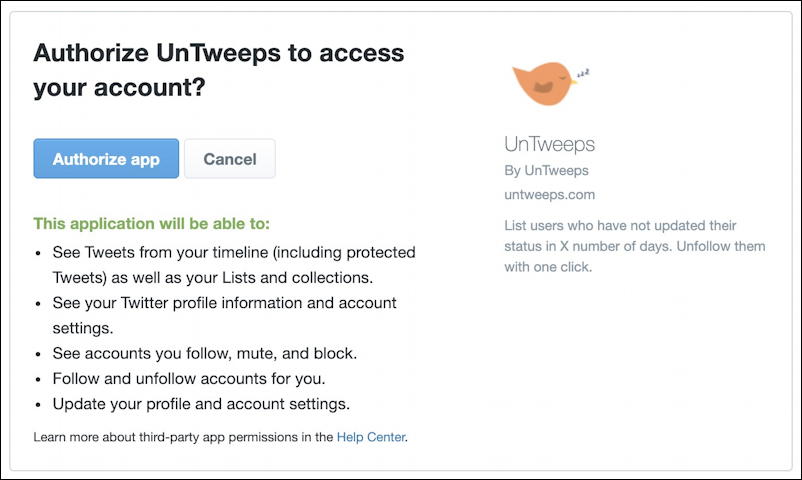 As you can see, this is an authorization request for the UnTweeps site. UnTweeps is a tool that lets you analyze your following list to see which accounts are dormant. Useful if you want to get rid of the dead weight, but… does the site need access? Does it need access forever, even after you're done using the tool? Probably not.
To unauthorize or stop the app having access to your Twitter account (which it will have if you don't manually retract it!) go to Twitter.com, log in to your account as needed, then click on "More" on the lower left side. A menu pops up: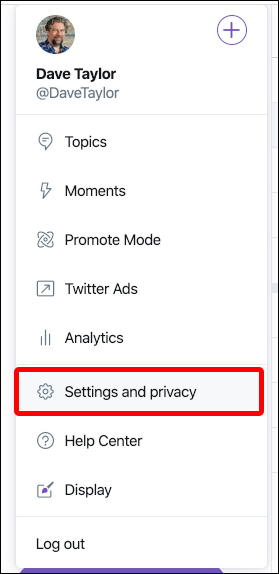 Some cool stuff here, including analytics and access to Twitter ads, but it's "Settings and privacy" that you want for this task. Click or tap on it.
Now you'll be on a screen with a number of areas showing various facets of your account. What you want is on the right side: "Data and permissions":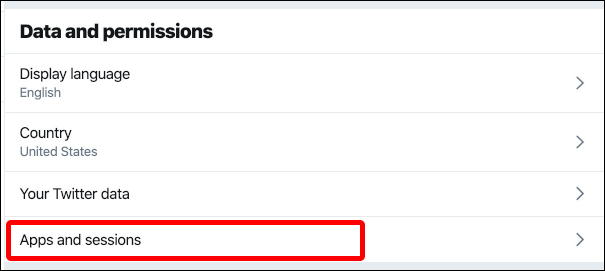 As I have highlighted above, the link here you want to choose is "Apps and sessions". Click or tap and you'll be presented with a long list of all the applications, programs, and Web sites you've authorized to access your Twitter account. The first time you do this it might be overwhelming, but remember: If you don't know why that app needs access, revoke it. You can always re-authorize it later, after all.
In this case I'm going to look for that UnTweeps site, and sure enough, here it is:
WordPress.com is fine. IOS, the operating system that I run on my Apple iPhone, is fine. But UnTweeps? Don't need it to have access to my account forever, so let's axe it. That's done by tapping or clicking on the entry in the list. Here's what you see: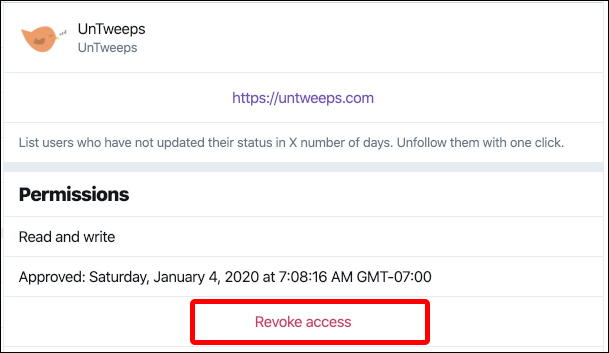 Again, as highlighted, you want to choose "Revoke access" at the bottom. Done.
I strongly encourage you to take some time and go through the entire list. Notice that each can show when you initially approved access, so if you don't remember an app and you authorized it years ago, that's one to zap! Every year or so go through this process again and you'll keep your Twitter account safe and sound. Then we should talk about all the other social media accounts where you might be granting third party access…
Pro Tip: I've been using and writing about Twitter for eons. Please follow me @DaveTaylor and check out my many Twitter help pages for lots more useful tutorials while you're here!