You've probably heard of the Smart Grid and are aware that it has an energy conservation element to it. What you may not be aware of is that over the next decade our entire power grid and the way we use power in the home will be transformed. Those who embrace the new Smart Grid technologies stand to pay substantially less for their energy (and produce less CO2) than those who do not. So, what should we be doing now and in the near future to benefit from all this?
In this first article in the series, I'll provide a brief introduction to the Smart Grid. In subsequent articles I'll be explaining how you can get involved and make your home smarter…
Generally, in the US the way power is transmitted from the power stations to consumers has not changed since the grid was first built in the early 1900's. Power is produced in power stations ("generators" is the industry term), moved to populated areas via high-voltage transmission lines (the tall steel pylons you see crossing the countryside), then to homes and businesses via a lower-voltage distribution system.
Until recently it has been a completely one-way system, from the generators to your home. Critically, it is also a system where supply must precisely equal demand, as there is currently no way to store large amounts of excess electrical energy. Can you imagine the size of the battery you'd need just to store excess wind energy from wind turbines on a windy day?!
So, what is wrong with having precisely balanced supply and demand? Well, our power requirements vary throughout the seasons and the day. This means that supply must be managed by switching generators on and off. The most efficient generators are used first. When demand goes up, older inefficient generators must be fired up.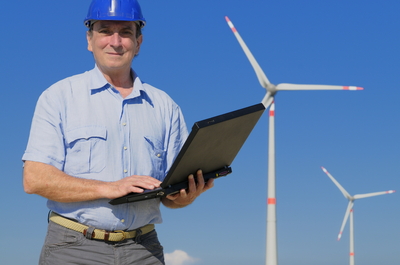 With it, the cost of every unit of energy (measured in kWh) goes up, and huge amounts of greenhouse gasses and nasty carcinogenic chemicals are released into our atmosphere. It is generally hidden from us, but the cost of power fluctuates significantly throughout the day and is traded between generators and retailers in a wholesale market.
Currently however, most people see a standard fixed rate per kWh on their power bill, which varies significantly around the country. The power retailers do their best to estimate wholesale power costs ahead of time, and with significant involvement from regulators a fixed figure is calculated.
Do you spot anything wrong with this picture? The most inefficient generators are onlyfired up during periods of peak demand while during periods of low demand even efficient generators may be put into idle mode. If we could somehow level the peaks and troughs in our power demand,even if we used the same amount of energy in total, we could reduce the amount of time inefficient generators are used and significantly reduce our power consumption costs and emissions. We would also reduce the demand for new generators and transmission lines, saving huge amounts of money and further environmental damage. Less energy production also means less reliance on foreign oil, so you can throw national security into the pot, too.
How do we achieve this? Enter the Smart Grid.
The Smart Grid is a project of monumental size that seeks to improve the efficiency of our aging electrical grid. Peak Shaving (leveling of the demand peaks and troughs) is one of the key aims, but there will be many other advantages. The system will be less of a one-way street. Residential or community power generation (small wind turbines, photovoltaic cells, etc.) will sell excess energy via the grid (as is starting to happen already).
Energy storage will also start to enter the scene. What do you get when you plug in thousands of electric cars? One giant virtual battery is what! Precisely managed supply and demand may not be so much of an issue in the future if car batteries could release energy not required by local systems back into the grid (and earn the owner some cash in return). And you can take it for granted that variable retail power pricing is coming to your home soon. Meaning that those who can manage how and when they use power will benefit from lower-cost energy, whereas those who don't will pay more.
Exactly how all this will happen is not yet clear. There are many technical and sociological hurdles to overcome. But the US government is committed to it, as are governments all over the world. With oil prices projected to rise over the coming decades, energy efficiency is the cheapest way to maintain national security, improve international competitiveness and reduce carbon emissions.
I believe we are entering an age of energy innovation, the scale and impact of which will rival that of the Internet. Are you ready for Energy 2.0?
The subsequent articles in this series will focus on the more practical elements of the Smart Grid, and how you can get involved.
Tim Moore is a contributing editor to Ask Dave Taylor and the CEO of
Bluebird Residential
, a company that is developing a home energy management platform. Tim was previously a co-founder of Parallel, the company behind
SatManage
, a satellite communications management suite.