I keep running out of space on my LG Android phone. Is there some easy way to free up storage so I can avoid all these annoying warnings?
Even as we've moved more into the cloud for storage, people still keep data, movies, audio and tons of photos on their smartphones anyway. It's no surprise that each generation of mobile phone has more storage space than the previous. Even a few years ago, 64GB of storage on a smart phone would have been unimaginably large, but now that's a smaller configuration and it won't be long until we see 1TB or larger storage. And we'll still be running out of space!
The most common cause of people running out of storage space on their phones, by the way, is the camera. Cellphones like the LG line make it easy to take tons of photos and videos and share them, but if you never delete anything, it just keeps getting bigger and bigger, like a monster ball of string. Go into your videos and see if that's the culprit as a first step.
But Android has a nifty feature called Smart Cleaning that can help too, so let's have a look. Start by finding Settings:
I have mine in a folder called "Tools" as you can see. Tap on "Settings" and there are, as you know, oodles of different things you can tweak and tune. You'll want to ensure that you're in the "General" category, as shown:
You should see "Smart cleaning" as one of the very top options. That's what you want. Find it, and tap on it. The system will analyze your storage usage and offer a percentage of savings it can deliver: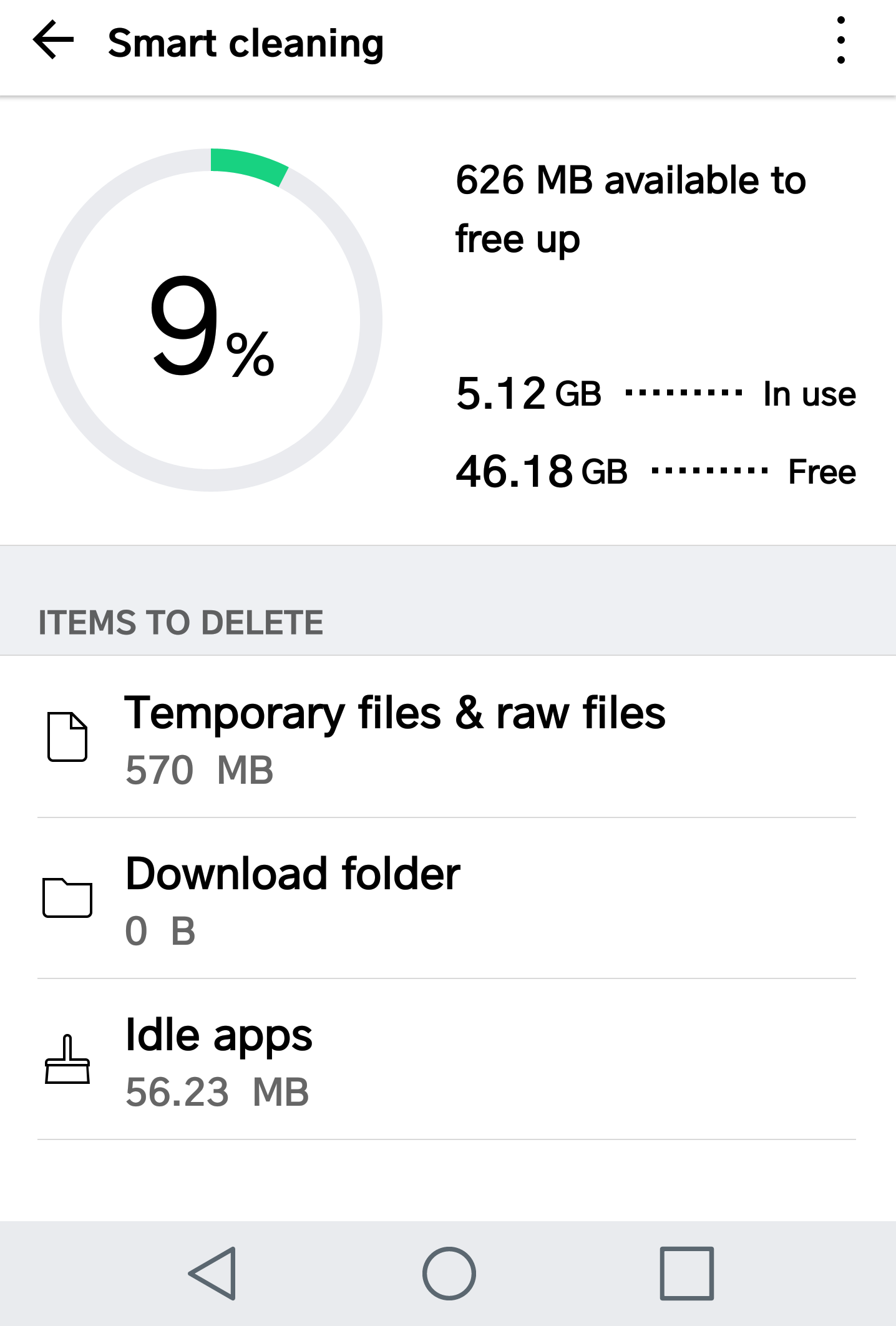 9% of my used storage can be freed up – 626 MB – with a few basic tasks. The biggest waste of space are temp files and raw files, as you can see: 570MB of the 626MB being consumed.
A tap on "Temporary files & raw files" brings up some details on what would be axed:
That all looks safe to delete, so a tap on "DELETE" will remove them from the LG phone.
Well, after I confirm that's what I want to do: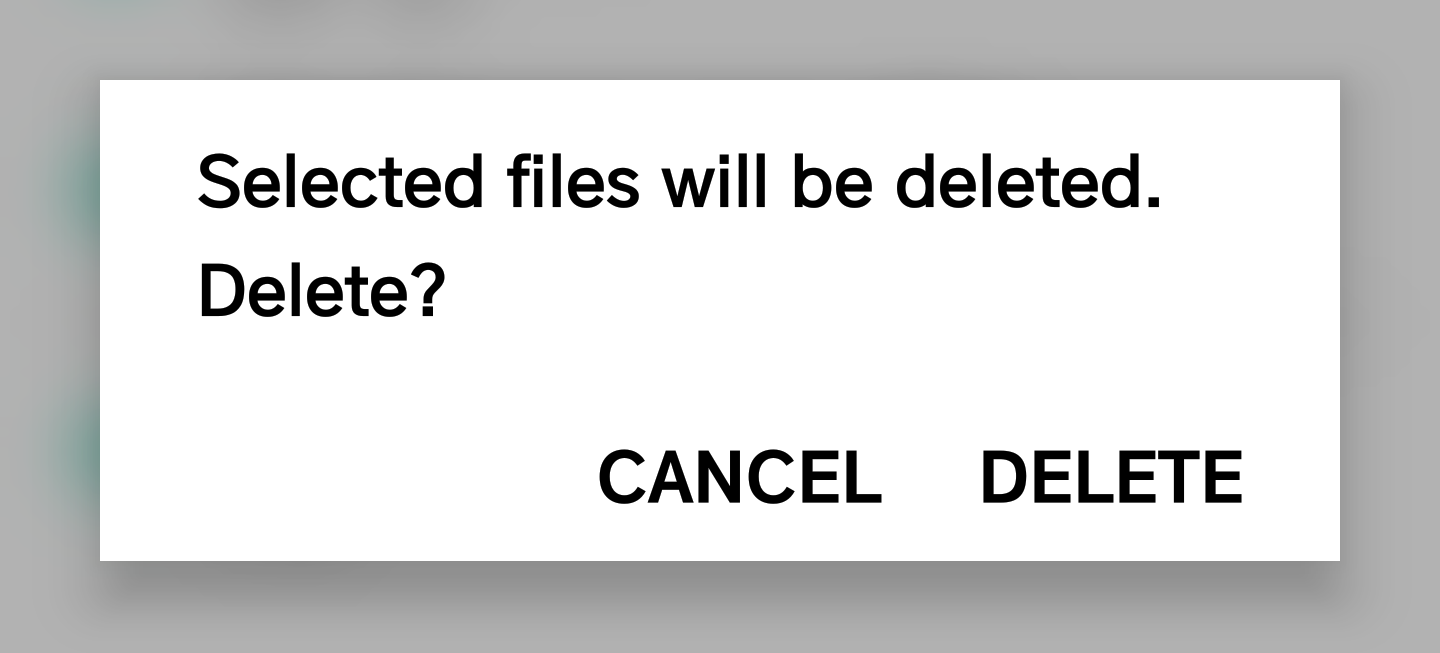 That's most of the space freed up, but let's have a look at the "Idle apps" by tapping on that on the main Smart Cleaning screen:
This is a bit more dangerous than removing temp files because there might well be apps that you don't use too frequently but that you still don't want to just remove to free up a few megabytes of storage space. If you do want to proceed and you're sure they're safe to remove, tap on "DELETE". You will again have to confirm that action:
Done? Whether or not you've deleted the apps, you can now double check your storage usage by tapping on "Storage" on the main Settings screen:
That should reflect the space you've saved and show you where your primary storage usage is being consumed. And that's how it works!