I often drive kids for school events and rather than constantly be texting location updates to parents, I was wondering if there's a way I can use Glympse to share my location with them?
We have exactly the same situation at my daughter's school too, actually, but it's with a bus and there can be from a half-dozen to over 25 children on the vehicle at any given time. Worse, by school rules, the children can't use their phones on the bus, so it's really hard to know where they are and when they might return to school after an event or activity. A perfect use for the location sharing app Glympse!
On first glance, however, that's not true at all because Glympse lets you share your location – and location updates as you move – with specific other people to whom you send the link. But Glympse has something called public tags that are exactly what you want for this task: A special URL that anyone who knows it can be checked to get an up-to-the-minute location for the device (and thereby the bus or other vehicle).
The secret is easy: Just specify a sharing recipient by using an exclamation mark ("!") followed by a word, abbreviation or other code that people can easily remember and check. I suggest something that includes the acronym of the school, as an example.
Heck, let's give it a whirl, shall we? Here I am in Glympse:
To share my location, I'll tap on the "G" as usual, bringing up a menu of choices:
You'll want to tap on "Share", as always…
… and have a chance to specify a friend or two for the share:
This time, however, don't start by typing in someone's name to find them in your address book. Start by typing in "!" followed by a word, acronym or some other reasonably hard-to-guess value:
Here I'm using !thebus as my public tag. Tap on the "Tag" line just below what you're typing in when you're ready to proceed.
You can tell it's working fine when you see the word or phrase show up with a blue icon adjacent, as in the above. Here's another really cool thing you can do here too, that most people don't realize: tap and drag the "G" icon along the arc to specify how long you want to share your location. For example, let's share it for four hours: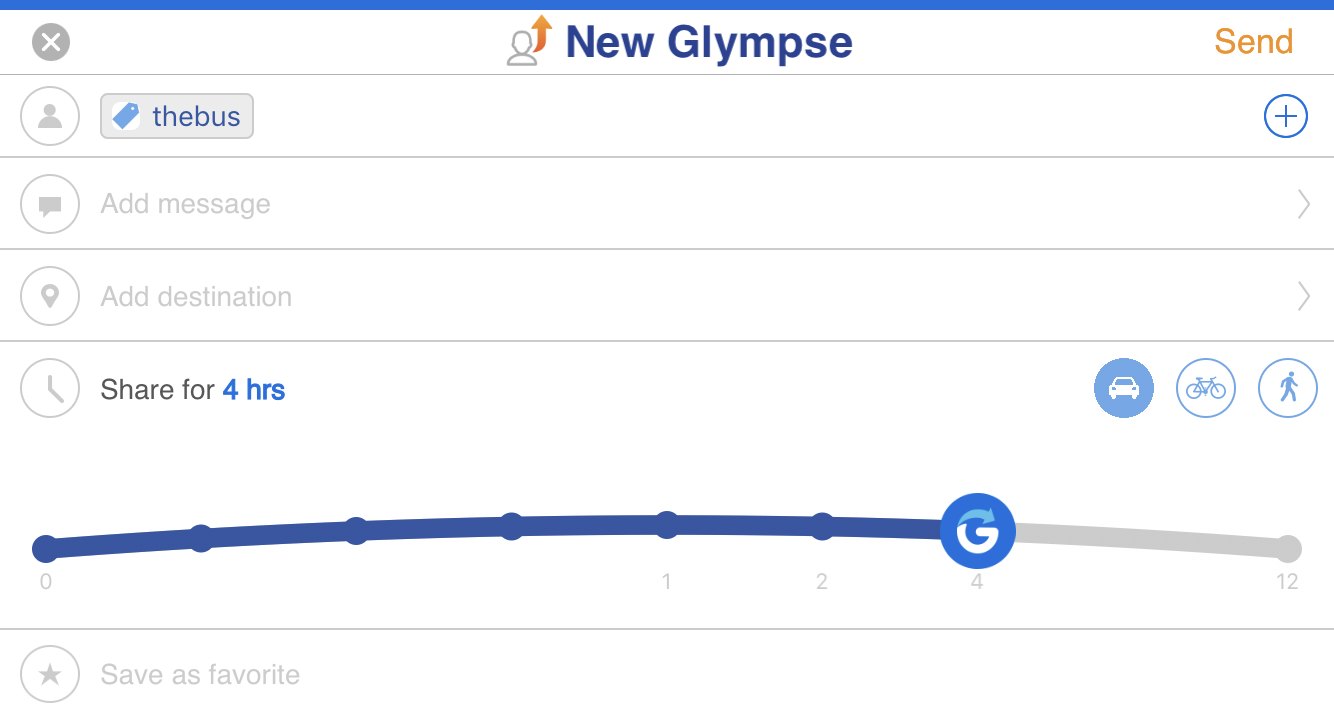 Since you can easily stop sharing at any time, better to err on the side of sharing for too long than for the share to end and leave parents in the dark – and probably anxious!
Ready? Tap on "Send" on the top right for the shares to start going to that public tag: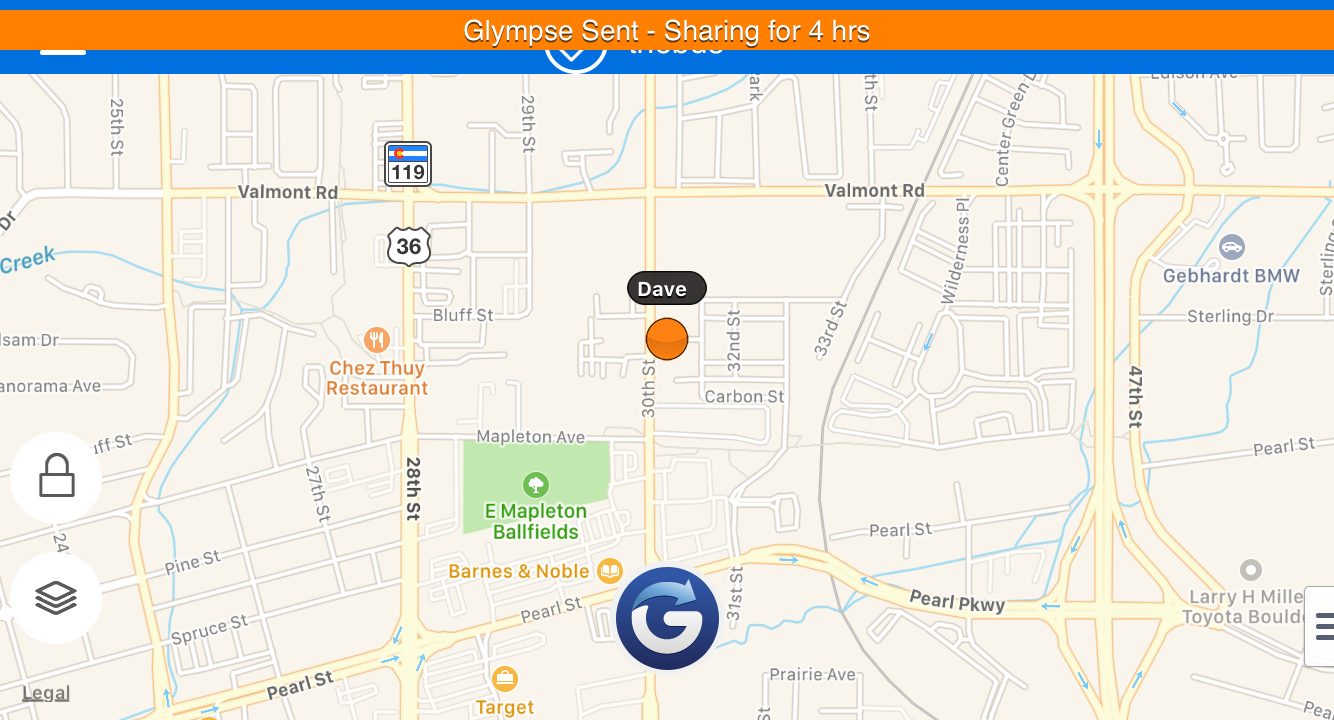 If I then check by simply typing in the URL glympse.com/!thebus on my computer, that's enough for me to see where I am from my computer, not just my smartphone: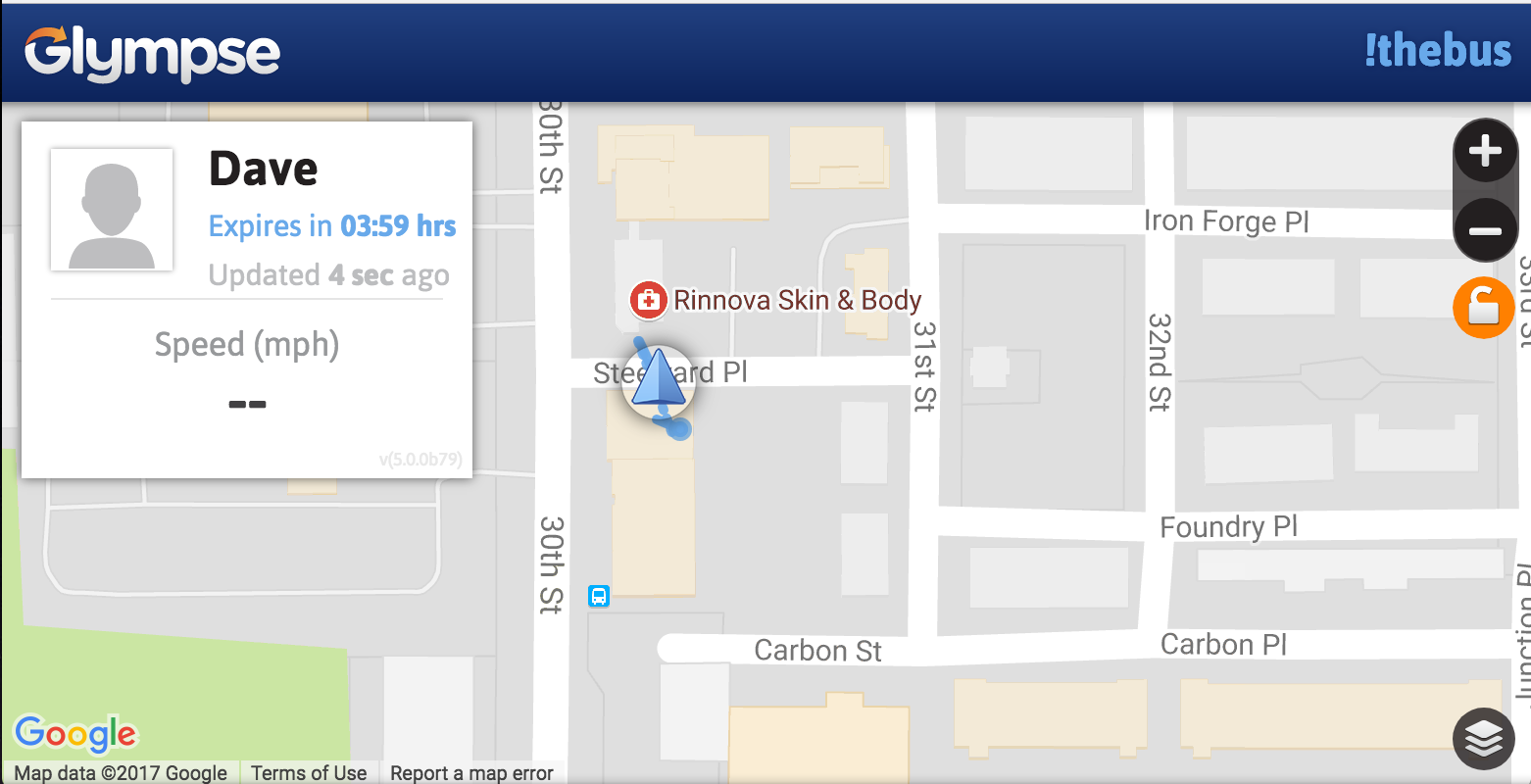 Arrived, everyone's shown up to reclaim their children and you're ready to stop sharing your location? That's easy too. Back on the smartphone, simply tap on your current location and a new share menu pops up: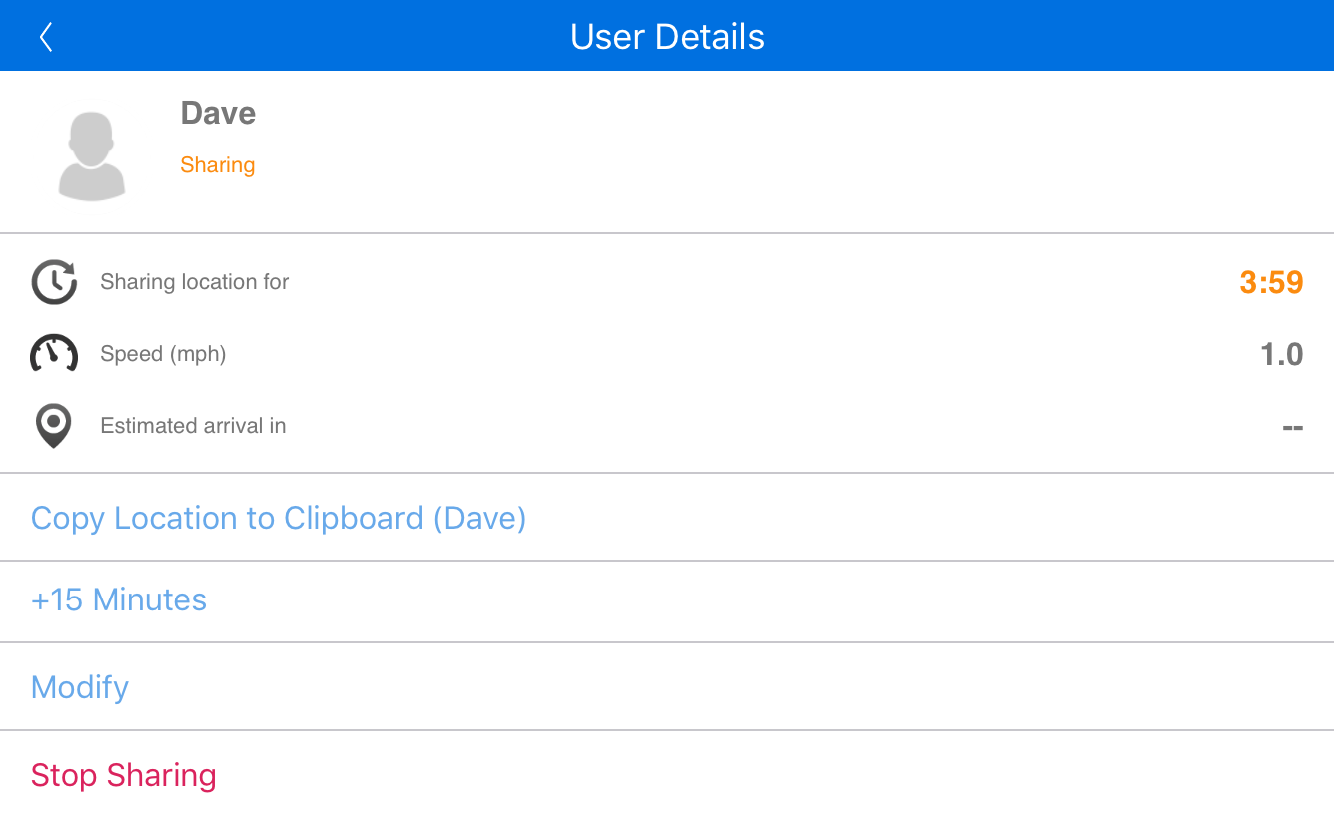 Last item is what you want — and you'll need to swipe down to get to it, probably – so tap on "Stop Sharing" and you're done. Mission accomplished, and done well!