Outdoor advertising is still relevant in today's market, especially in the United States of America. Yes, technology and the digital world provide convenient marketing methods that are effortless to implement,. But digital marketing is not the only way to increase brand awareness. Read on if you want to learn about seven surprisingly effective ways to utilize outdoor advertising and how it can benefit your business…
1. Business Signage
Having a business signage tactic for advertising your brand is an essential component of your company's marketing strategy, especially if you plan to utilize traditional methods to increase awareness. The US has numerous spots to have building-mounted or ground-mounted signs.
According to industry experts, this is the leading trend of outdoor business signs in the US, having custom outdoor signage that communicates with the targeted audience. Traditional marketing and outdoor advertising techniques can leave a long-lasting impression on your target audience.
The key is to have signage with a clear message that is easy to notice; having it oversized with impacting color combinations will make it stand out. The different designs can be foam core, office wall, marquee, lobby, lightbox, halo-lit, PVC, vinyl lettering, wall decals, or pylon signs. Business owners must choose the right ones that fit their budget and style, but the type of outdoor area will also impact the choice.
2. Projection Mapping
Outdoor advertising used to be focused on billboards in the past, but the trend in the US now is to use technology for better results. Digital projection mapping is becoming cheaper every year, and it's the technological innovation of overlapping videos on a building's surface or the road. Projection mapping will give you eye-catching and engaging results, attracting thousands of people all day.
The tactic needs one or two durable projectors, a theme or unique design, and appropriate software that will display it clearly on the surface. The perk of this tactic is that the technology is portable, allowing businesses to move the immersive experience to several areas as many times as they want. Consider using them during peak hours or near festive areas with many people passing by to increase your brand awareness effectively.
3. Street Art
Despite being traditional, outdoor advertising trends in the US revolve around thinking outside of the box. Implementing street art to attract attention and improve your brand's awareness is a type of Guerrilla Marketing that positively entertains, surprises, and startles the target audience. Not only will it let people know what your brand is and where to find it, but it will also leave a significant and long-lasting impression that people won't forget.
The designs you choose for your brand will always encourage people to stop, enjoy the art, take pictures, and talk about it with their loved ones. Street art has a strong effect, and it can be a method of word-of-mouth marketing, too, because people will share what they've seen with others. Reaching a wider audience is guaranteed with the street art tactic.
4. Street Furniture
A business can utilize street furniture to advertise their products or services and spread awareness effectively. The US has numerous high foot-traffic areas with park benches, newsstands, bus shelters, and telephone booths/kiosks. Displaying an ad on any of those spots will attract people, and it doesn't ruin the aesthetic of the area.
Consider asking permission first and see if any licensing or legal approvals are needed before you display your ad on public property furniture.
5. Point-Of-Sale Advertising
Another trend that American businesses use is the point-of-sale tactic that attracts every shopper at the cashier of a store. POS displays are creative images, catchy phrases, and eye-catching designs that make people consider buying something else. Implementing POS displays is cost-effective, and they're usually for cheap products. It can be for candy, potato chips, soda, lighters, small figurines, medallions, or bracelets.
Businesses can tremendously increase their awareness levels with POS advertising, especially startups that are trying to enter the market.
6. Transit Ads
Having transit ads on different public transportation options like buses, subways, or taxi cabs have always been effective in America. However, the trend has evolved now, and it became digital transit ads. Technology and display screens are cheaper than what they use to be in the past, allowing several companies to capitalize and increase their chances of improved brand awareness.
Traditional transit ads aren't just simple banners or slogans anymore; they are interactive screens that will attract people outdoors. The transit media that companies display can be installed inside taxi cabs and subway cars as well for a long-lasting impression on potential customers.
7. Flash Mobs
Companies that hire performers for the flash mobs tactic will always make a huge positive impact on your brand. The idea is to get a group of people to assemble, perform their act while mentioning or displaying your brand name, and then disperse after they're done. The trend is to attract people with entertaining shows, musical performances, or playful acts that can stop crowds of people in the street.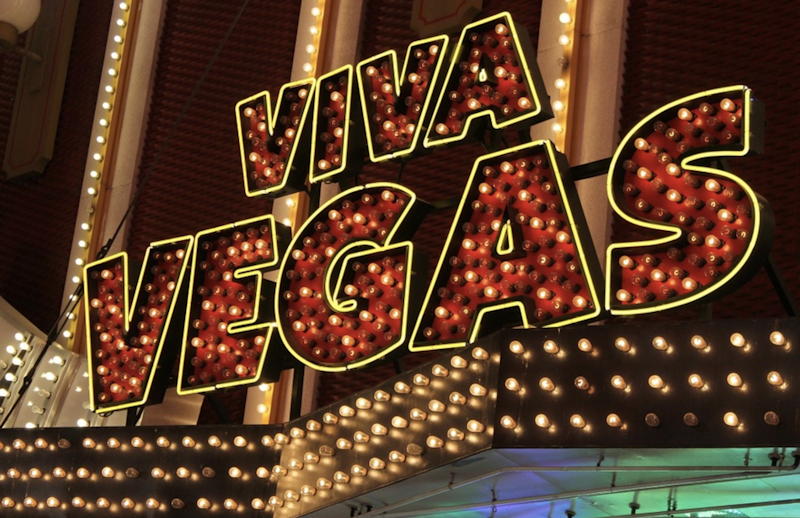 Making people participate, take photos and videos, and talk about it with their loved ones when they go home. Even though it's an outdoor advertising tactic, the goal is to make it go viral online as well. The combination of digital and traditional marketing with this tactic will increase brand recognition, sales, and customer retention.
And Finally…
Getting a brand's message noticed is one of the top priorities for every business. Combining both the digital and traditional tactics in your advertising strategy will increase the chances of generating new leads. The more leads you generate, the higher your sales margins will get. Outdoor advertising will always attract passersby and people on their commute to work, but the key is to have an appealing message that will stick in their heads.
If your advertising team manages to develop a phrase, a design, or an image that demands attention, people will never forget it. Digital marketing is popular, but outdoor advertising is still effective in the business world. Consider implementing a few that are worth the cost and will bring value to your brand over time.
Pro Tip: I have quite a few business basics articles here on the site that you might find beneficial to explore. Please check out my business basics library for more provocative reading while you're here. Thanks!