I see lots of people with photos of their dogs, their family or their favorite vacation destination as their desktop wallpaper on Windows systems. What's the easy way for me to do this on my own Win10 laptop?
There are a very small number of wallpapers included with Windows, whether you're running Windows Vista (I hope not!), Win7, Win8 or, of course, Windows 10. They're beautiful and designed for really big screens but they're also generic. I mean, who wants your desktop to look the same as the gal in the next cubicle over?
Fortunately, Windows makes it crazy easy for you to take a photograph and turn it into your desktop wallpaper. The trick is to use a photo that's going to look good. In that regard, higher resolution, bigger images are all really important. A photo that's 400×250 pixels might be perfect for an email message, but it's going to look darn fuzzy on your 25-inch desktop monitor!
Most digital cameras now produce images that work just fine, however, with 2000-4000 pixels in each dimension. Plenty of data for a sharp, crisp image as your wallpaper. I also recommend you use horizontally oriented images since that's the orientation of just about every monitor and display on the market, but if you choose a vertically oriented image, you'll likely end up with black bars on the left and right side.
Here's my wallpaper on my own Microsoft Windows 10 laptop system, an image included with the OS: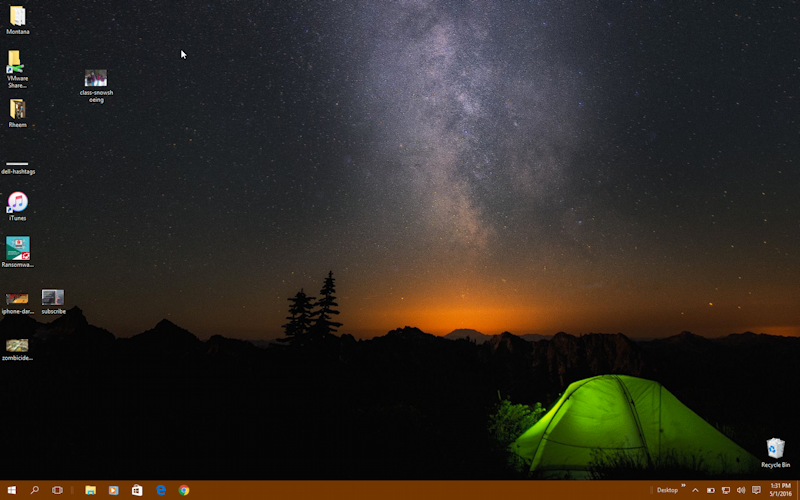 Hard to see, but I have a photo I want to use instead that's near the top left.
To set it as my wallpaper, a right click: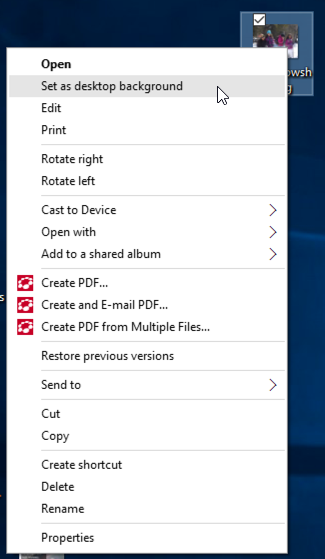 And there's what you seek: "Set as desktop background". Choose that and you've just set the photo as your wallpaper.
I said it was easy, didn't I?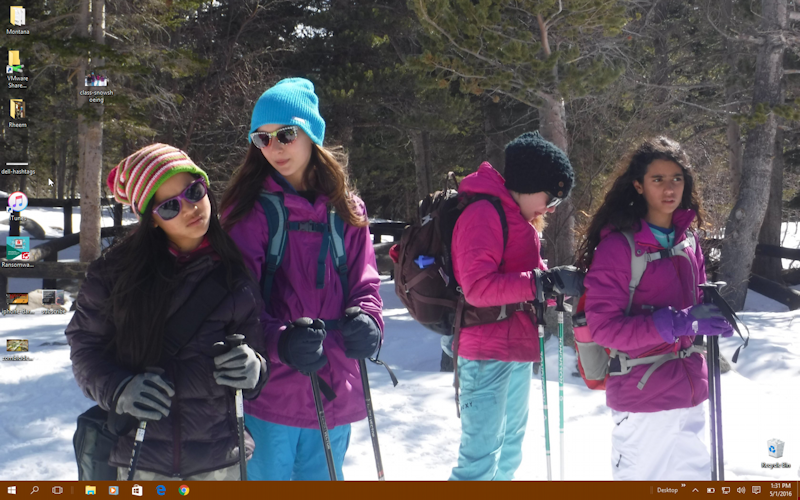 But it turns out that there are a number of things you can tweak and change when you set a photo as your desktop picture.
To do that, right click on the desktop itself to get a different menu to show up:
Choose "Personalize" from the menu and you'll be in Control Panels: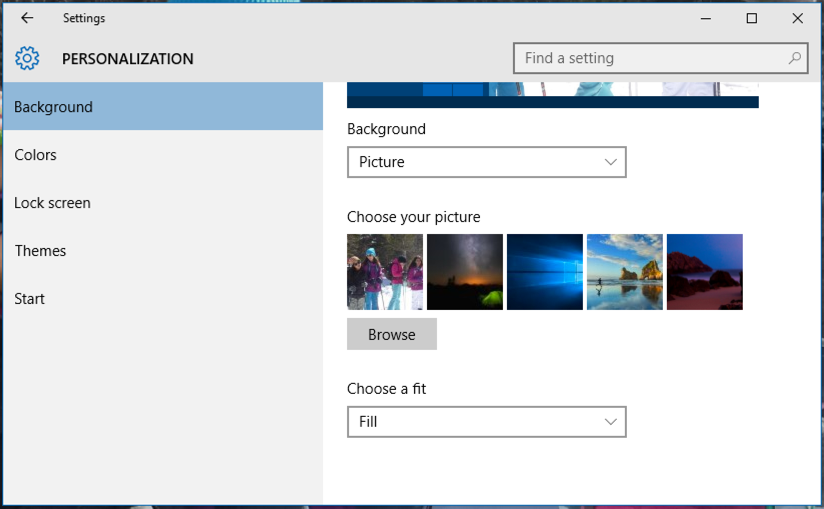 What you want to check out here is "Choose a fit", where it shows "Fill". Turns out that there are a lot of ways that Windows can make your photo or picture work as a wallpaper for the Desktop:
How do these differ? Well, "Fill" is the default, so you've already seen that.
Let's choose "Stretch" instead:
Pretty similar, but the images are a bit distorted. Not as pleasing.
How about "Center"?
That's a weird result, isn't it? Turns out that the photo is considerably bigger than the resolution of the laptop display so Windows was shrinking the image to fit. When I just center the photo, it's far less interesting.
I'm going to go back to "Fit" and while I'm in the Personalization area, change the color of my Launch Bar to match the photo colors – purple! The results are much more attractive than that ghastly brown: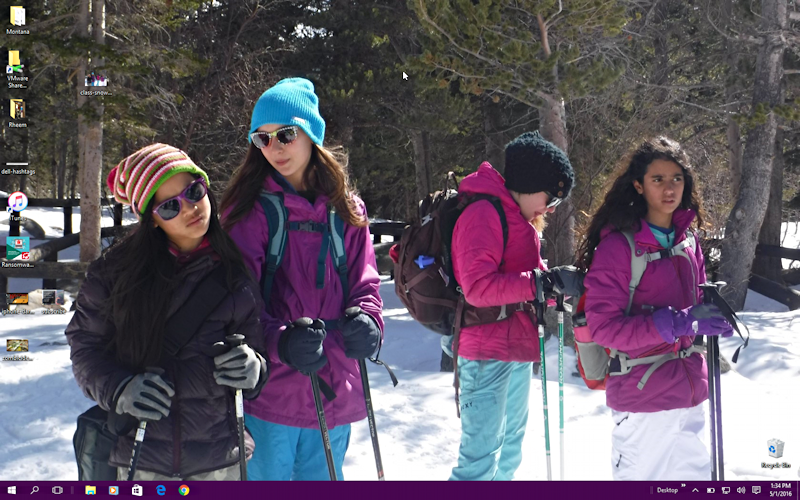 Very nice. And now you know how to do it yourself too.