I just got a really cool Samsung tablet running Android and I'm a bit confused by the fact that the time and weather widget on the home screen doesn't know where I am. How do I teach it my location?
The weather widget, most likely Sense Flip Clock based on my experience with Android tablet configurations, should automatically be picking up your timezone and location through your Internet connection, so it's curious that you're not seeing that happen. In fact, as you travel around, go on trips and holidays, etc, it should always show you the time and weather in your current location. Are you online with your device at the time?
If you've never used Android before, it can take a bit of getting used to, but that's okay, I'll step you through the process. Most importantly is to do a tiny bit of detective work of your own to look through all the pre-installed apps on your Samsung tablet and ascertain which app is the one managing your weather widget. As I said, on my Android tablet, it's Sense Flip Clock & Weather and it's a great app, actually!
To start, here's a typical Android home screen:
Notice the big "N/A" on the weather widget that's otherwise front and center on the screen.
To get it working, tap on the All Applications button (six tiny squares in a circle) just above the home icon, then navigate side to side to find the weather application:
You can see I've highlighted the Sense Flip Clock & Weather app's icon. it's easy to find because, well, it looks like a miniature version of what's on the home screen!
Tap on it and most likely the app will then immediately sense your location and prompt for confirmation: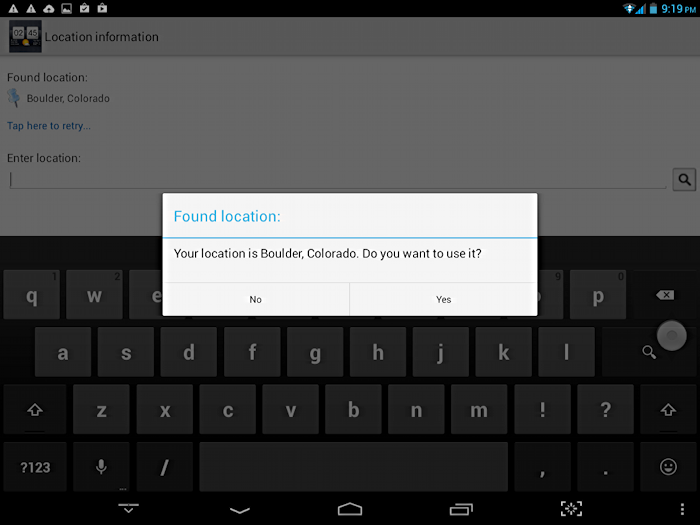 Since I am in beautiful Boulder, Colorado, this has found me correctly – not that I was lost! – so I just tap on "Yes" to proceed.
Now it shows me all the other options I can tweak and modify: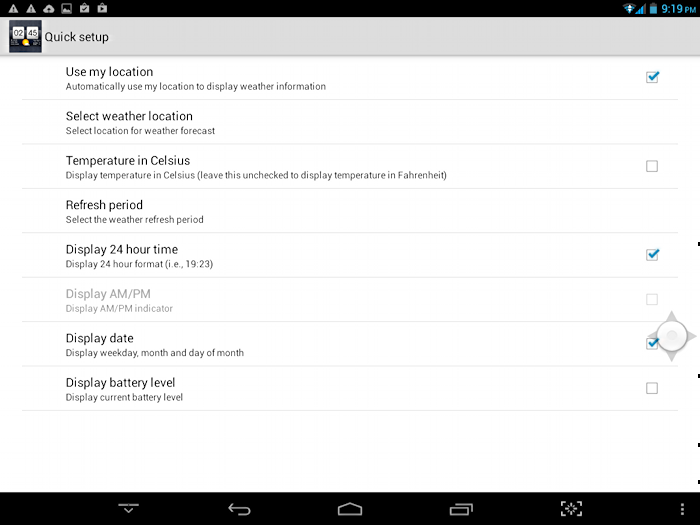 I don't like 24hr time, so I changed that, and I also prefer it refreshing the weather every hour, not the default of every 12 hours. Weather around Boulder can change quite rapidly, so a 12-hour window is way too slow.
Now when I go back to the home screen, it's far more interesting!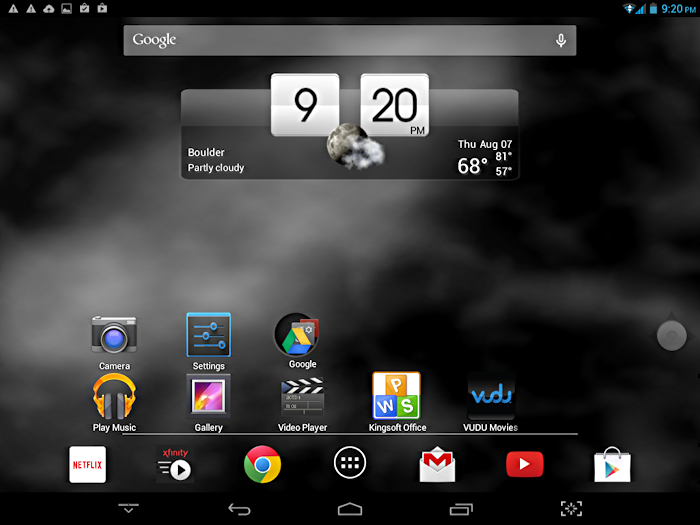 Even better, tap on the widget and you'll get a surprisingly detailed forecast: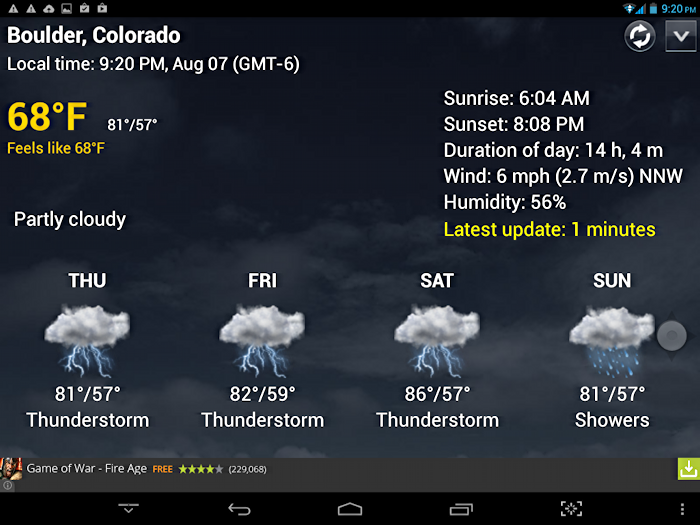 Yeah, as I did this it was raining and there was some thunder overhead. Pretty typical this time of year.
More importantly, now the weather widget is set up and I'm good to go. And hopefully you are too!