Used to be that there was a little address book icon in LinkedIn's compose window where you could identify the subset of your contacts in a specific region or industry and then mail them. Now it's gone. Is this feature completely gone too?
For reasons of what I assume are spam minimization, LinkedIn did indeed remove the ability for you to slice and filter your through list of contacts as you're composing a message, a feature that I used and greatly appreciated. Actually, perhaps it's now just in the premium paid version, but since I have a free account I cannot confirm whether that's the case. When you're typing in an email within LinkedIn, however, access to your address book is now missing in action.
Fortunately there is a bit of a workaround, though it seems to be considerably less powerful than the old LinkedIn feature.
Let's have a look…
To start, you'll want to choose "Keep in Touch" from the "Connections" menu: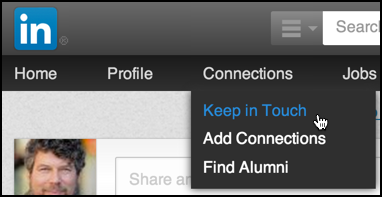 Now you'll see a list of events like birthdays and new jobs shown in "cards" quite possibly inspired by Pinterest. That's not what you want, though, so scroll down a bit until you see something like this: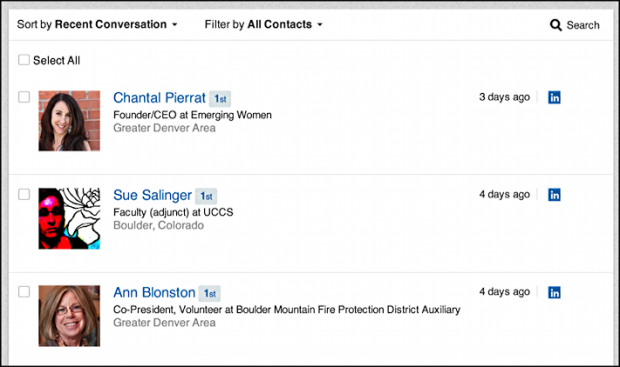 What you need to do here is look closely at the filtering options, specifically where it says "All Contacts":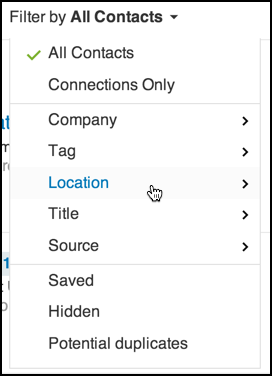 Let's say I want to connect with everyone I'm linked to on the service that are in Boulder, Colorado.
To do that, I'll choose "Filter by" "Location", then…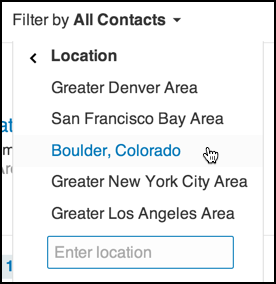 How did it know these choices? It's based on previous searches that I've made and my own location (which is Boulder). Notice you can also enter a location if you want to find people in a different location.
Once you make a filter choice, it shows you all the matches (I'm only showing match #1 here):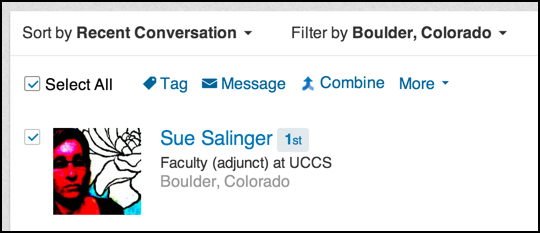 At this point you want to click "Select All" on the top of the list, then click on "Message".
LinkedIn will open up a message compose window with everyone who matched in the recipient area: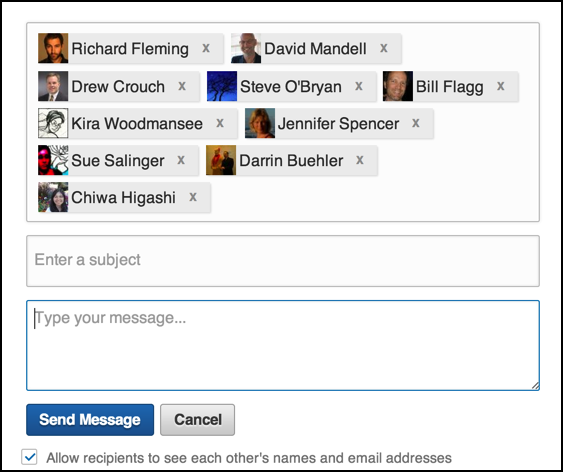 Now what's a bit puzzling about this is that I am linked to a lot more people in Boulder than just these ten, so I'm not exactly sure why other people aren't matching. It might be that only the first ten are shown because I have a free account too. Frustrating!
Still, with a bit of work you can still accomplish most of what was, quite frankly, way easier in the previous version of LinkedIn. And good luck to you!