As a happy new iPad owner, I don't really need my Amazon Kindle device any more, so I plan on selling it on Craigslist for whatever I can get for it. Honestly, I think that the Kindle instantly obsoleted once they released the Kindle app for the iPad, but that's another story. My question is: how do I reset my Kindle DX so that the new owner can't buy things against my Amazon account?
I just went through the same process with my Kindle, resetting it and selling it to someone else because I prefer my color iPad with much more capability. Turns out that in the first generation Kindle you need to actually remove the cover, find the little pinhole, and push a paperclip into it so you can hold down the internal button for ten seconds or so.
Doable, but tedious. Fortunately the newer Kindle devices have a software solution that's built-in to the firmware so there are no battery covers, no paperclips involved.
Start by tapping the "Home" button, then then "Menu" button. You should see this:

Choose "Settings" from that menu and you'll move to another menu:
If you're guessing "Reset to Factory Defaults" is the next selection, you'd be exactly correct. Tap on that and you'll find that it's ready to reset everything:
Choose that — if you're 100% sure — and after a minute or two it'll restart, completely clear as if it was fresh out of the box: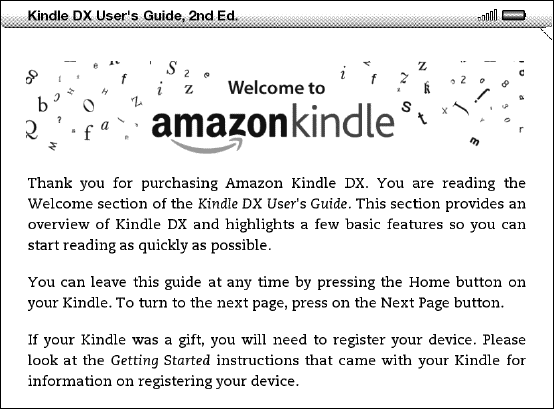 Want to make sure it's not tied to your Amazon account? No worries, go into Settings again and you should see this:

You can also go to the Amazon.com site and check in the
Manage Your Kindle
area that there's nothing tied to the account too. Here's what I see:

Hope that helps you get your Kindle back to the original factory settings and sold. Good luck!