Hi Dave. I was poking around on my Gmail account and noticed that it said I was logged in to more than one location. What the heck? How can I log the other location out?
Before you panic and assume some bad guy has hacked into your account and is causing all sorts of trouble, take a deep breath. Remember that the way Gmail works if you've logged in somewhere, you never automatically get logged out again, even if it just sits for hours – or days – without you doing anything. Leave a browser tab logged in at work and that night you'll see you're logged in somewhere else! Fortunately, Gmail is generally smart enough to recognize that if you're using the app on your shiny new Samsung Galaxy S10 or iPhone XS that it doesn't count as a redundant log in.
Still, there's no question that glancing at the bottom of the main Gmail window and seeing a status warning that you're logged in somewhere else can be troubling and produce anxiety! So let me show you how to identify when you're logged in more than once, figure out where that other system that's logged in is located, boot that off and then try to make some tweaks to avoid leaving yourself logged in next time.
To start simply scroll down to the bottom of the Web page where you're logged in to Gmail. If you're logged in to more than one place, you'll see something like this:

See it? "Open in 1 other location". Yikes.
It's not obvious, but the word "Details" is a link. Click on it and you'll get a pop-up window with a variety of useful info:

The concurrent session is an authorized application, so it's quite likely that it's a mobile app or similar. But let's do some research while we're here. See the IP address listed? Let's figure out where it is!
A good tool for the task is IPLOCATION.NET. Pop over to that site and paste in the IP to find out where it believes it's located: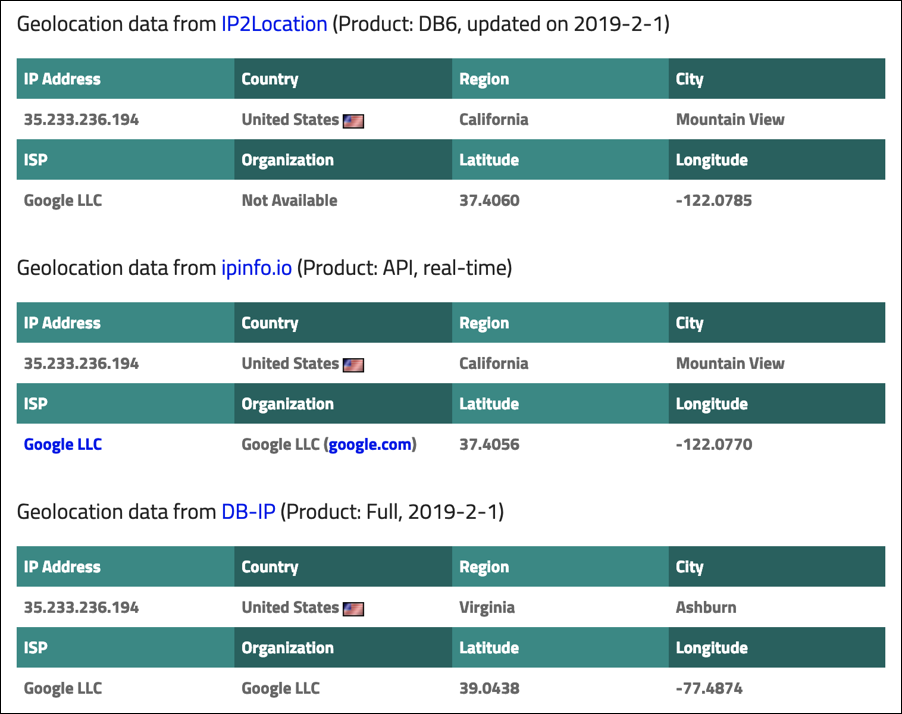 So either that IP address is in Mountain View, CA or it's in Ashburn, VA. Confusing, isn't it? My guess is that because Google has a big facility in Mountain View, it's quite likely that's where the query is from and that it is related to the Gmail application on my iPhone.
Regardless, go back to the pop-up window from Gmail and find the button labelled "Sign out all other Gmail web sessions". A click and it'll sign you out of all the other sessions.

As it suggests, if you're worried about your Gmail account security, go beef it up! Not just a new password but set up 2-factor authentication too if you haven't already done so.
Now, about that automatic log out after a while? There's no feature to do that. In fact, even on the Google product forums the company is clear that they expect you to be logged in and stay logged in whenever you're online. Which means that the only real solution is to remember to log out of your Gmail session when you're done:
Otherwise, you now know how to identify if you have more than one session signed in, figure out where it's signed in from (to some extent) and sign every session out. Good luck!
Pro Tip: I've been writing about Gmail since you had to get an invitation to have an account and have tons of Gmail tutorials and help here on the site. Please check it all out while you're here!