I have a friend staying over at my house for a few days and she'd like to check her AOL email. But I don't want to lose my own AOL settings. How do I let her log in as guest without messing things up?
This is a question that arises surprisingly often, and once you see how easy it is for your friend to check her email on your America Online (AOL) account, you'll also be surprised!
When you're at the main login screen for your AOL account, before you click on the "Log in" button, click on the small black triangle immediately adjacent to your account name. You'll see a pop-up menu that includes the value Guest: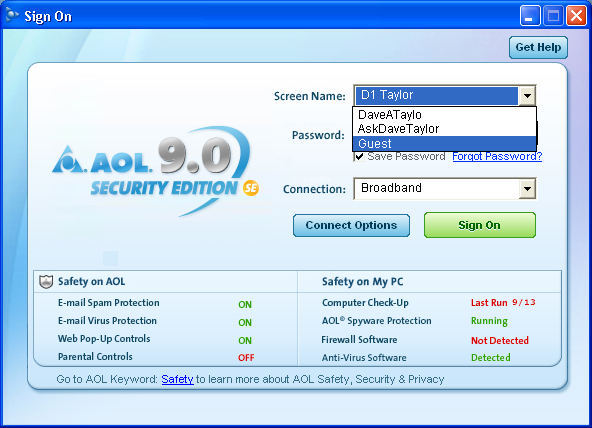 Chose the "Guest" value, click on "Sign On", and your guest will then see: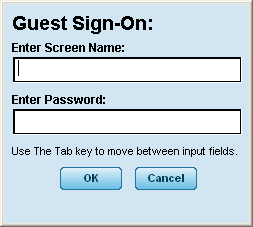 All she has to do is enter her account and password properly, and she'll be logged in as if she were on her own computer at home.
It's also worth remembering that if you don't have the AOL software handy, you can always log in to AOL by using their Web-based interface. Simply go to
AOL.com
and you'll see a login area on the top right.
Hope that helps out!