I read some set of instructions for Windows saying that I need to go to the "Control Panel" and change some settings. On a computer running Microsoft Windows XP, Windows Vista or Windows 7, how do I open the Control Panel?
Sometimes a list of Windows instructions will tell you to "go to the Control Panel"
and do something, but beginning Windows users may not know how to get there. Not a problem, nothing to be embarrassed about!
The geeky but fast keyboard way to open the Control Panel is to first open up a Run dialog by holding down the
Windows key on your keyboard and pressing R. (The "Windows" key on a keyboard
is in the lower-left area with the squiggly Windows logo on it — usually between
the Ctrl and the Alt key on your keyboard)
The Run dialog looks like this: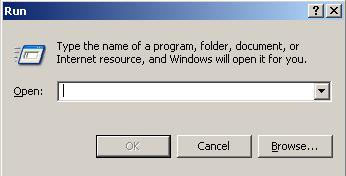 Inside the Run dialog box, type "control" and hit Enter. The Control Panel
will open, looking something like this: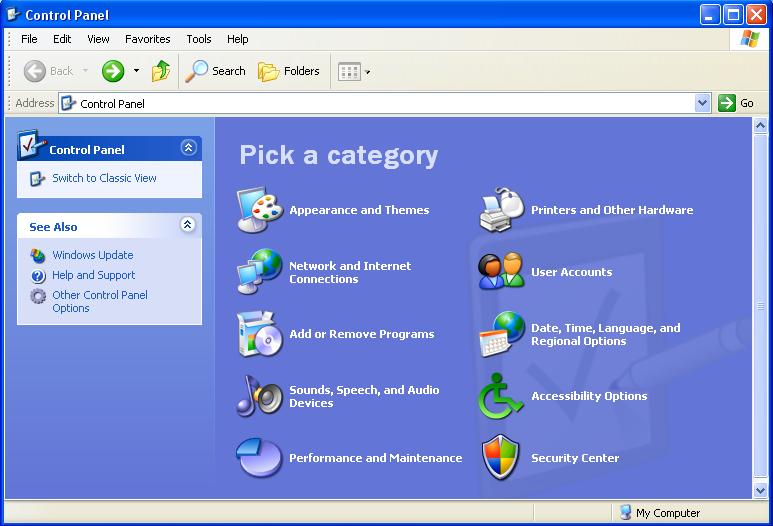 Now, most of the time, you can also open the Control Panel via the simpler method
of clicking the Start Menu and clicking the Control Panel icon: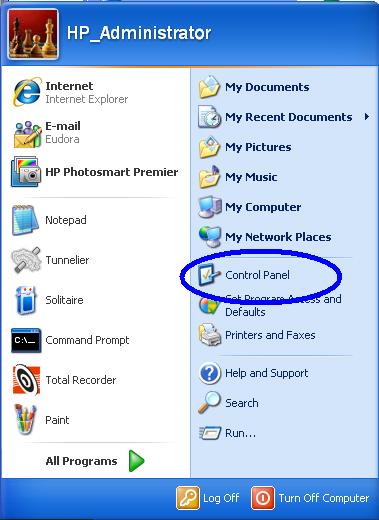 However, the Control Panel icon is not guaranteed to be present under the Start Menu on
every computer. Opening a Run dialog and typing "control" will always work.
The Control Panel window displayed above is shown in "Category View". If you click the link
in the left-hand side of the window, you can switch to "Classic View":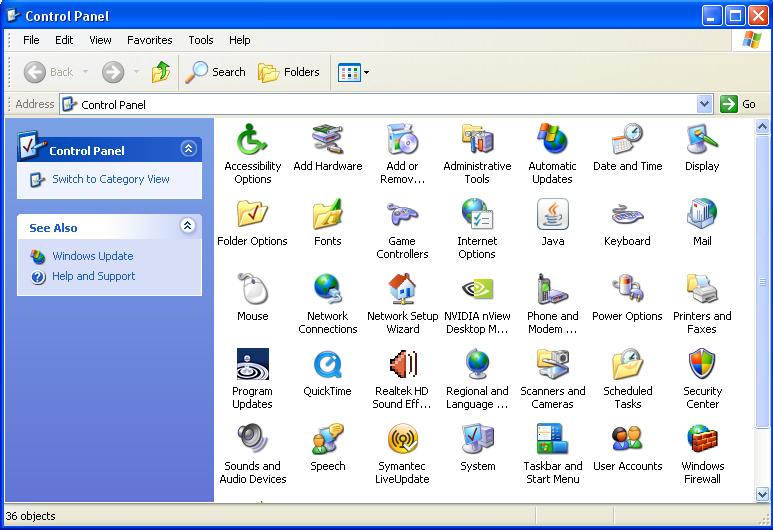 Which view you need, may depend on which set of instructions you're trying to follow. If
you're following a set of instructions that says to "Go into the Control Panel and click
the Display icon", as you can see from the images above, the "Display" icon is not
present in Category View, only in Classic View.